Don't miss the latest stories
Share this
Largest Replica Of Our Universe Now Available For Free Download—All 3000TB Of It
By Ell Ko, 14 Sep 2021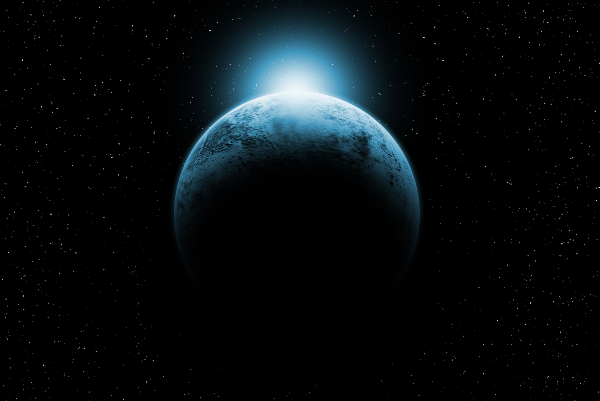 Image via ID 42956839 © Blackzheep | Dreamstime.com
A copy of
the universe can now be downloaded from the cloud for free, thanks to the Center for Computational Astrophysics.
This was created
by an international team of researchers hailing from Japan, Spain, Argentina, Australia, Chile, the US, France, and Italy. A supercomputer dedicated to astronomy, named ATERUI II, made up the final part of the group.
Their research
was
documented
in this month's issue of the
Monthly Notices of the Royal Astronomical Society
, in which dark matter halo concentrations were investigated using the model.
Named Uchuu,
meaning "outer space" in Japanese, the simulation is the largest and most realistic we have had so far, comprising 2.1 trillion particles in a computational cube measuring 9.63 billion light-years each side.
Because the
simulation was so huge, even with the supercomputer's power, it took about a year to complete. "To produce Uchuu we have used... all 40,200 processors (CPU cores) available exclusively for 48 hours each month,"
explains
Tomoaki Ishiyama, an associate professor at Chiba University who developed the code used to generate the system.
"20 million
supercomputer hours were consumed, and 3 Petabytes of data were generated, the equivalent of 894,784,853 pictures from a 12-megapixel cell phone."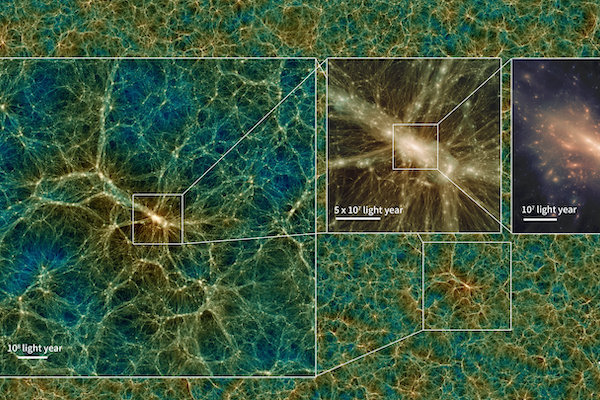 Image via Tomoaki Ishiyama
It has been
described as a "time machine" by Julia F. Ereza, a PhD student at the Instituto de Astrofísica de Andalucía in Spain who worked on the research.
"We can go
forward, backward and stop in time, we can 'zoom in' on a single galaxy or 'zoom out' to visualize a whole cluster, we can see what is really happening at every instant and in every place of the universe from its earliest days to the present," she states.
These 20 million
computer hours produced more than 3,000 terabytes of data, which is a mind-boggling amount.
Futurism
refers
to the largest consumer hard drive standing at 20 terabytes for comparison.
But no fret,
the team managed to compress all the data into "just" 100 terabytes, which now feels like a tiny amount.
If you have
the time and space (literally), Uchuu can be downloaded from its
GitHub
page. Space exploration just got a whole lot safer from the comfort of your home, albeit surrounded by at least five 20-terabyte hard drives.
[via
Futurism
, images via various sources]
Receive interesting stories like this one in your inbox
Also check out these recent news