Don't miss the latest stories
Share this
Watch These Unassuming Flat Objects Transform Into Full Furniture—Truly Flatpack
By Ell Ko, 15 Sep 2021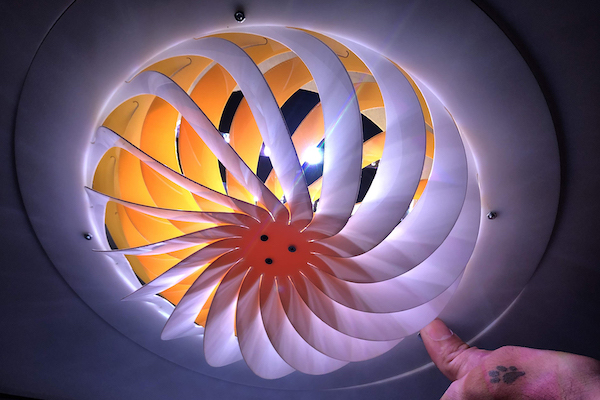 Image via Saurabh Mhatre / Harvard University
Researchers from
Harvard University have developed 'Kiriform': a technology that allows flat objects to be twisted into a 3D form, redefining what flatpack means.
This can be used
for a huge range of potential: from wheels and wind turbines to flat-pack furniture. Even phone cameras.
"Deployable structures"
are described as those that transition from compact to expanded, and the team refers to the forever-difficult "uncooperative folding chair" to indicate what struggle the old concept entailed.
Hence Kiriform.
Rather than using linear (straight) elements, the team of researchers implemented rotational, or curved, ones instead. This "in turn induces buckling as the trigger for the 2D-to-3D transformation," explains Saurabh Mhatre, a research associate at Harvard's Graduate School of Design.
Besides being
really fascinating to watch, Kiriform items will also be much easier and potentially cheaper to store, ship, and build. Due to their structure, the objects can be adapted to a wider variety of uses than a static piece of furniture.
Through analyses
and experiments, the designers and engineers began to understand geometry regarding the curved beams and what happens to them when they rotate or buckle. These findings were published in the journal
Advanced Materials
.
Buckling turned
out to be the key to this design, despite its usual bad rep in design, particularly engineering, as it signifies collapse. But this is exactly what Kiriform needs to do.
In a demonstration,
the team built a deployable coffee table capable of holding objects placed atop it. A lampshade was also created to show how the technology could allow for more light to be let in depending on its rotation.
It went from this: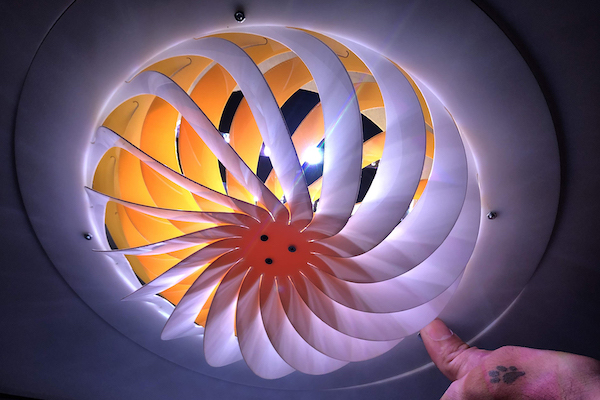 Image via Saurabh Mhatre / Harvard University
To this: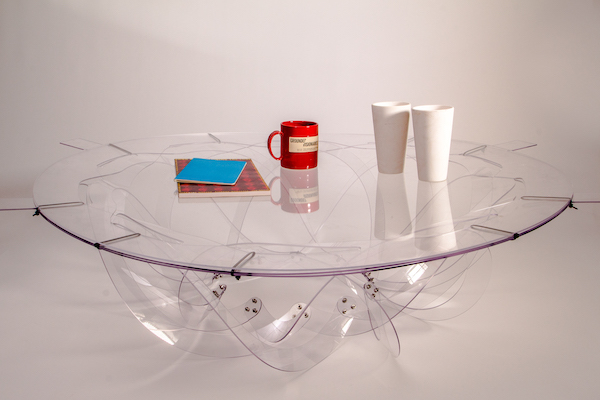 Image via Saurabh Mhatre / Harvard University
"This new platform
can be extended to realize functional structures and devices from the millimeter to meter scale using a variety of different materials," states Katia Bertoldi, senior author of the study.
"These structures
could be used as medical devices, optical devices like camera focusing mechanisms, deployable wheels, and turbines, furniture, or deployable shelters."
Perhaps the
previously uncontested flatpack monarch IKEA has finally found its popup, deployable match.
Watch Kiriform
in action here:
[via
Mashable
, images via
Saurabh Mhatre / Harvard University
]
Receive interesting stories like this one in your inbox
Also check out these recent news