Don't miss the latest stories
Share this
Analog Camera Gets A 'Heart' Implant, Now A Digital Camera Thanks To Hack
By Ell Ko, 15 Sep 2021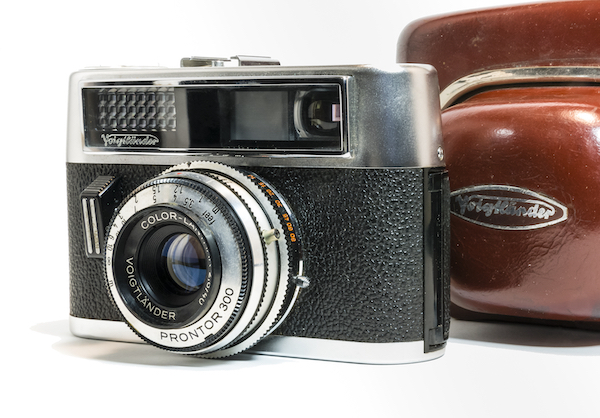 Image via ID 93084184 © Marcelo Javier Maza | Dreamstime.com
Film cameras
faded out of popularity following their digital successor, but remain in use by photographers and creatives who embrace their unique aesthetic to imbue their projects with an otherwise unattainable mood.
Some are still
being manufactured by companies such as
Polaroid
, a signal that this piece of equipment isn't totally dead just yet.
But what happens
if you have an analog camera dating back decades ago and would like to use it as a digital camera sometimes?
With a P Zero W,i
a Pi camera module, a 3D-printed mount, and a small battery, an electronics hacker known as
befinitiv
demonstrates how to do just that.
Demonstrating
the new "film cartridge" component, the Raspberry Pi is attached to a 3D-printed case that mimics the shape of the canister which would usually be inserted into the camera. The Pi camera, with its lens removed, takes its place just in front of where the film would normally be exposed.
This allows for
the analog camera's optics to be used, but with image capture retaining the crisper quality of a digital affair.
That's not all,
either; the incorporation of the Raspberry Pi means that video can even be streamed directly over Wi-Fi from this relatively easy to use, low-cost setup.
Of course,
this doesn't ensure that the analog functions can be used to their fullest capabilities. Control dials and image stabilization are rendered null in the hack, and the camera's lens—a Cosina 50mm—ends up with somewhat of a superzoom feature that can't be switched off.
But like the
old-school analog film aesthetic, this could pave the way for a whole new look to be incorporated into the realm of photography.
[via
New Atlas
, image via ID 93084184 ©
Marcelo Javier Maza | Dreamstime.com
]
Receive interesting stories like this one in your inbox
Also check out these recent news