Don't miss the latest stories
Share this
These 'Butterflies' Are The First 3D-Printed Exosteel Homes, Hills Are 'Stairs'
By Ell Ko, 21 Sep 2021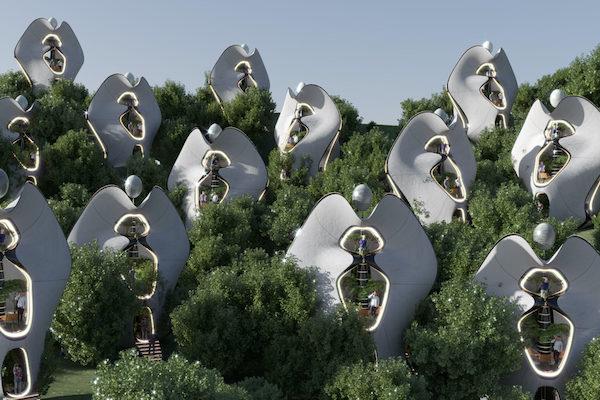 Image via MASK Architects
Perched atop
a hill in Orani, Sardinia, is a fleet of the world's first 3D-printed "living museums" made of steel. Inspired by the sculpture
La Madre
by artist Costantino Nivola and the lush nature surrounding the site, the houses are reminiscent of butterflies.
Designed by
Öznur Pınar Çer and Danilo Petta of MASK Architects, the project comprising the houses is named
Exosteel "Mother Nature"
and boasts the title of the world's first steel 3D-printed exoskeleton construction system.
"The site that
we have situated our development on is a sloppy mountainside that will be transformed into staggered sections that will provide different levels for the modules to be situated in," write the architects.
"Surrounded by
natural scenery, we want our development to be self-sustainable working in harmony with nature."
Most of the
exterior material, apart from the steel support, are Effix-Based composite light gray panels. While providing a clean look to the development, it also harks back to the original inspiration: the white-stone aesthetic of
La Madre
.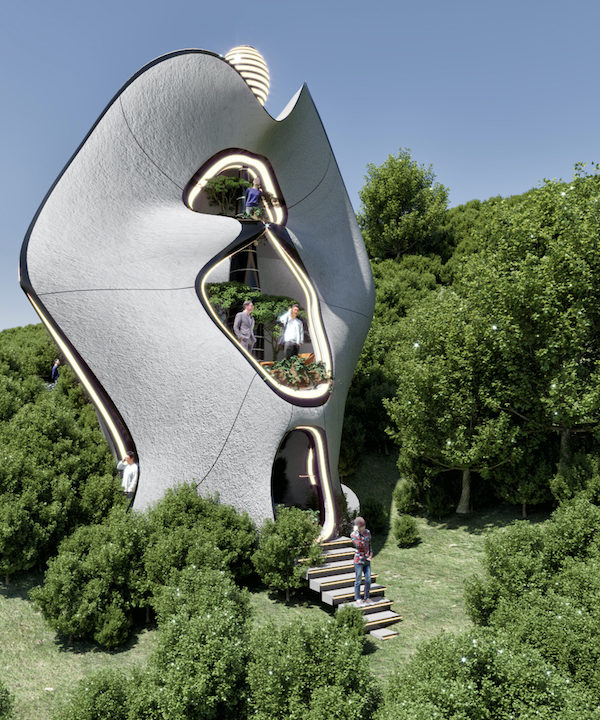 Image via MASK Architects
The structure
of the houses allows for wind to pass through the architecture through an "opening" of sorts in the middle, harnessing the natural energy source which is aplenty on the mountains.
Additionally, an energy
tower situated at the center of each building is covered with solar panels and fitted with a wind turbine to contribute to the energy source.
At the top
of these towers, security cameras and fire detectors are neatly included for peace of mind. And when night falls, the entire place is illuminated with integrated lighting on the outward-facing steel beams that highlights each module perfectly.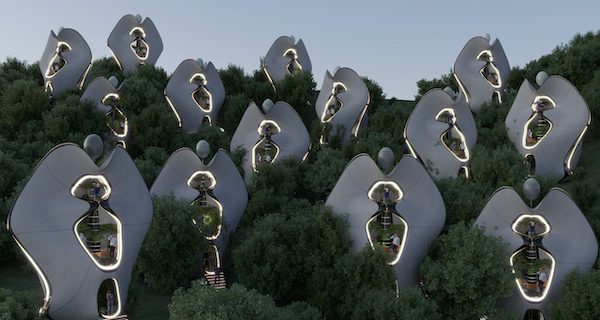 Image via MASK Architects
There aren't
any stairs in this establishment, either, as the architects encourage residents and visitors to take advantage of the hillside for their commute: nature's own stairs, if you will. The modules' placement on different heights of the slope allows for differing access, too.
Three floors,
A1 to C1, are designed for different purposes, with the 'B1 Social Floor' created with social gatherings or overnight guests in mind. C1 can be turned into a viewing deck to take in the gorgeous scenery.
According to
the architects, "three modules can be connected on B1 floor level to create a much larger social area for larger events." But in the case of an unwanted scenario—COVID-19-related isolation—these floors can adapt to serve the opposite purpose: isolation.
"We aim to
be able to use these modules in any way possible to help the community and people as much as we can," MASK's
website
states. "That's why we have designed them to be expandable, flexible and adaptable."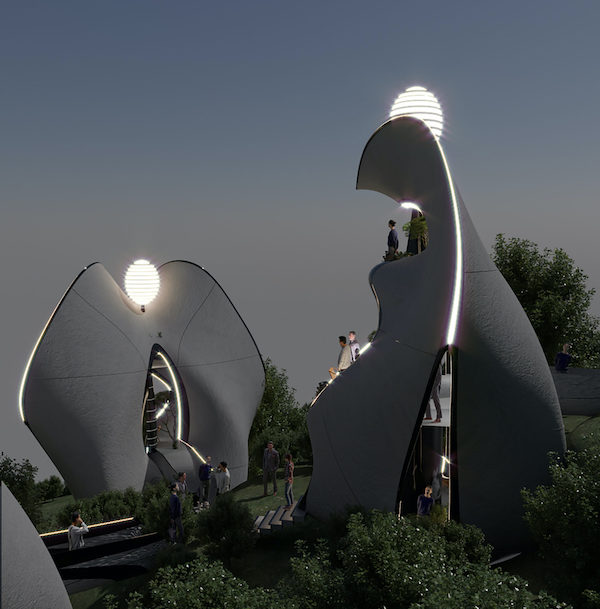 Image via MASK Architects
[via
Interesting Engineering
, images via
MASK Architects
]
Receive interesting stories like this one in your inbox
Also check out these recent news