Don't miss the latest stories
Share this
Striking Canary Islands Videos See Volcano Spew Lava In 1st Eruption Since 1971
By Alexa Heah, 21 Sep 2021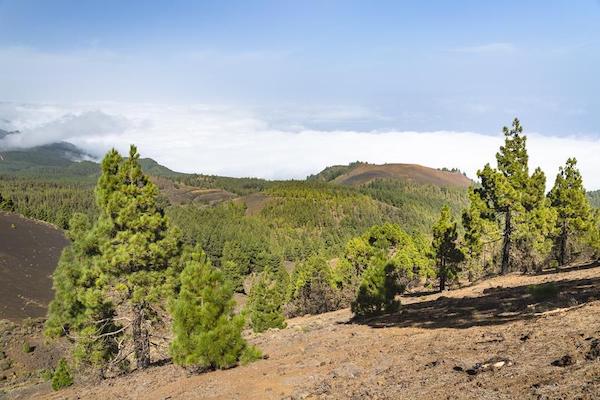 Image via ID 186718014 © Industryandtravel | Dreamstime.com
For the first time
since 1971, the Cumbre Vieja, or
Old Summit
, volcano on the island of La Palma, Spain, has erupted, spewing tons of lava of nearly 2,000°F up to 5,000-feet high, as reported by
National Geographic
.
Mantle of lava running from the volcano of La Palma, Canary Islands. pic.twitter.com/pdzQ015ASo

— Xavi Ruiz (@xruiztru) September 20, 2021
La Palma is situated
300 miles to the west of Morocco, as part of the archipelago more commonly known as the Canary Islands. In a great bit of coincidence, the islands were formed by a volcanic hot spot above the water, too. The weather differs across the eight main islands, ranging from mountainous to deserts. The one the volcano is the former.
The island is also
home to the Roque de los Muchachos Observatory, which hosts several astronomical telescopes. With the building 7,900 feet above sea level, it's unlikely to be affected by any lava.
The current eruption
shows us "the price and privilege of living on a beautiful little island is, in this case, its geological history," said Helen Robinson, a geoscientist at the University of Glasgow. She had been part of the Cumbre Vieja's monitoring team back in 2015.
Cumbre Vieja is
considered one of the more active volcanoes in the region, with numerous eruptions taking place throughout the past 7,000 years. And this one doesn't seem to be slowing down anytime soon.
Rivers of lava oozed down streets in La Palma, one of Spain's Canary Islands, after a volcano eruption on Saturday (19/09/2021) pic.twitter.com/YI09XaonlP

— Sanjeev Choudhury🇮🇳 (@intenceroselove) September 21, 2021
Pedro Hernández,
a volcanologist at the Volcanological Institute of the Canary Islands (INVOLCAN), said that the lava is still traveling down the mountains, heading towards the sea.
Thankfully, most of
the island hasn't been affected by the eruption, though 5,000 islanders have had to be evacuated.
Tourists on La Palma
were affected too, with over 500 hotel guests told to leave their rooms, and 360 sightseers evacuated from a local resort to the nearby island of Tenerife.
It's still unclear
how long the molten hot lava will threaten the people of La Palma, with eruptions lasting from several weeks to months.
As per Pablo J González,
a physical volcanologist at the Spanish National Research on Tenerife, "the only way to know is to know the total volume of eruptible magma under Cumbre Vieja."
Scientists are still
stumped, considering "that piece of information is unknown." They'll just have to wait it out.
Volcanic lava is still flowing toward the sea in La Palma in Spain's Canary Islands, leaving residents on edge with more earthquakes and a new vent blowing open. The volcano first erupted on Sunday and has forced thousands to evacuate.

Full story: https://t.co/QBkJbuvMDy pic.twitter.com/zTXluKbFJT

— AP Europe (@AP_Europe) September 21, 2021
[via
National Geographic
, cover image via
ID 186718014 © Industryandtravel | Dreamstime.com
]
Receive interesting stories like this one in your inbox
Also check out these recent news