Don't miss the latest stories
Share this
Amazon's Delivery Cameras Seem To Falsely Punish Workers For 'Unsafe' Driving
By Ell Ko, 21 Sep 2021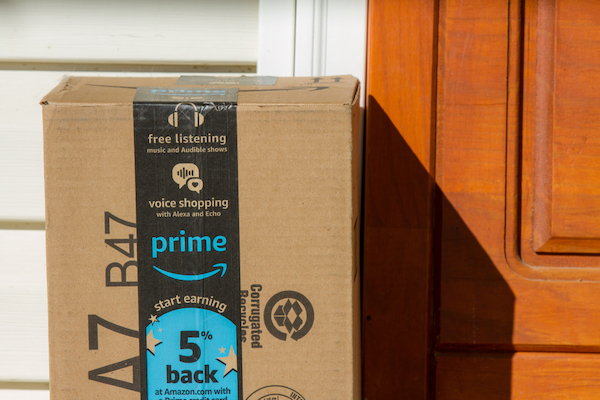 Image via txking / Shutterstock.com
Surveillance cameras
installed by
Amazon
in its delivery vans run on artificial intelligence. These are supposed to keep drivers safe by detecting behaviors such as tailgating, streetlight violations, and distracted driving.
When an "event"
like this occurs, the Netradyne camera will upload a clip of the footage to Amazon. Occasionally, it will also speak out to remind the driver to "maintain safe distance," for example.
The uploaded
footage then affects a score drivers receive every week, which calculates their safe driving performance. A good score acts as an incentive as they'll receive things like prizes or pay bonuses.
It's not just
the drivers who will benefit from a good score, as all these add up to reflect on individual delivery companies, as well. For some, these bonuses are the funds that go toward repairing and maintaining vehicles or covering damage.
While it sounds
like a good idea to maintain road safety practices, it has sometimes proven to be a hindrance to drivers, who are now losing out on rewards they deserve due to things that are out of their control. An example is getting cut off by another car in dense traffic.
A driver based
in Los Angeles tells
Motherboard
, "When I get my score each week, I ask my [delivery] company to tell me what I did wrong."
His company emails
Amazon and CC's him, he says, with a message informing Amazon that its drivers would "like to see the photos flagged as events." But Amazon never responds, he says. "There's no room for discussion around the possibility that maybe the camera's data isn't clean."
Another former
Amazon driver from Alabama terms the cameras as "nothing but a nightmare." Instead of encouraging safe driving, it has punished the drivers for, well, safe driving.
"If I look
into my mirrors to make sure I am safe to change lanes, it dings me for distraction because my face is turned to look into my mirror. I personally did not feel any more safe with a camera watching my every move."
In the AmazonDSPDrivers
subreddit, many have also shared their experiences with the cameras and how to circumvent some of the more frustrating "errors."
A delivery company
owner in Washington also states that he believes these are a part of a plan to stop paying the companies and their drivers any more than the bare minimum, since the number of bonuses paid out has dropped as a result of the new technology.
Amazon has
told
Motherboard
that appeals are possible and these are reviewed by employees manually. But this process is deemed futile by many, including the Washington company owner. There are simply too many appeals from falsely flagged events, which sit in their hundreds, for the employees to sift through in time for the weekly score.
"It's consistently
beeping at drivers all day long," he explains. "This creates a massive distraction to drivers on the road, and it creates a massive workload for delivery companies to review video. It's way too much labor to get it done every week."
[via
Motherboard
, image via
txking / Shutterstock.com
]
Receive interesting stories like this one in your inbox
Also check out these recent news