Don't miss the latest stories
Share this
Disneyland Plans To Desexualize Jessica Rabbit, Fans Wonder If It's Gone Too Far
By Mikelle Leow, 22 Sep 2021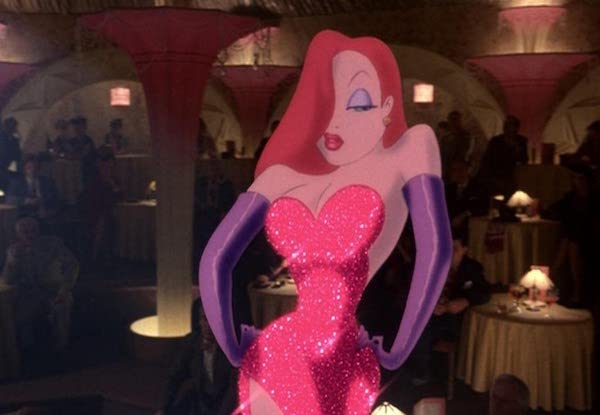 Image via IMDb
The next time
you meet the sultry Jessica Rabbit in Disneyland, she'll likely no longer be sporting her figure-hugging red dress. Instead, her shoulders will be covered, as will the rest of her outfit.
Oh, and
you'll find the former nightclub singer at her new job as a detective.
Since the opening
of Disneyland's
Roger Rabbit
's Car Toon Spin attraction at Mickey's Toontown in 1994, riders would pass by a car and find the glamorous character to be tied up in its trunk. However, she's now been removed, and in her place are barrels of acid.
Jessica Rabbit Removed from first scene in Roger Rabbit's Car Toon Spin #disneyland pic.twitter.com/4vrvEwNkvZ

— 🔥 FIVE FIRES 🔥 (@thecalibae) September 15, 2021
Walt Disney Imagineering
is apparently retooling the character to be more empowered. According to the
Orange County Register
, Disneyland is in the midst of giving Jessica Rabbit a "more relevant" update and putting her at the forefront of an all-new plot that rejects her damsel-in-distress persona.
To be clear,
the revamp is just for the Disney theme park. The upcoming
Who Framed Roger Rabbit 2
film, set for release in 2022, will follow Roger Rabbit as he "
saves Jessica and their parents
" and potentially see Jessica Rabbit as her usual self.
At Disneyland,
though, Jessica Rabbit will wear a trench coat, given that she's now a private investigator. A new sign by the ride's waiting area will read, "Jessica Rabbit to become the newest private eye in Mickey's Toontown."
Here's some more information about the new Roger Rabbit's Car Toon Spin backstory at Disneyland. This poster will be displayed in the queue.

Some background: https://t.co/ddPkhxX9ZB pic.twitter.com/bzNrM3Cb5c

— Scott Gustin (@ScottGustin) September 15, 2021
"Citing the recent return
of the Toon Patrol Weasels as the main driver behind the recent sharp rise in crime statistics throughout Mickey's Toontown, Jessica Rabbit has determined it is past time for her to throw her fedora into the ring by starting her own private investigations service… Jessica shows that she certainly means business," elaborates the poster, which is designed like a newspaper page. It adds that the character is "using her celebrity to speak out."
Predictably, the move
has received mixed reactions. Some are praising Jessica Rabbit for stepping out of a sexist business and reaffirming her stance as a strong role model, while others have argued that women can be sexy and smart at the same time.
"[It's a] nice way
to honor [actor] Bob Hoskins, who died in 2014,"
says
Rebellion PAC executive director Brianna Wu. "We're taking the most trivial steps to represent women better in media, and men are stressing their kink for a children's cartoon."
"This is a
GOOD change,"
responds
vlogger Offhand Disney. "Honestly, good for Jessica. Does anyone else find this a bit… prudish though? I may be opening up a can of worms here, but I always thought in the case of Jessica, women could be strong and sexy? Like, she beats up a weasel at the end of the ride."
On the flip side,
some fans think Disney is taking things too far with its
politically-correct makeovers
. After all, audiences know Jessica Rabbit to be an intelligent woman and an "intentional subversion of the femme fatale trope."
Disney does not understand the concept of Jessica Rabbit... pic.twitter.com/shD7aO6zge

— TrueUnderDawg (@TrueUnderDawg1) September 17, 2021
"They are risking
spoiling a good thing," a user on the Mouse House fan website claims, as quoted by
The Times
.
[via
Yahoo Entertainment
, cover image via
IMDb
]
Receive interesting stories like this one in your inbox
Also check out these recent news