Don't miss the latest stories
Share this
New EU Proposal Will Mandate All Phones To Use USB-C, Even The iPhone
By Alexa Heah, 24 Sep 2021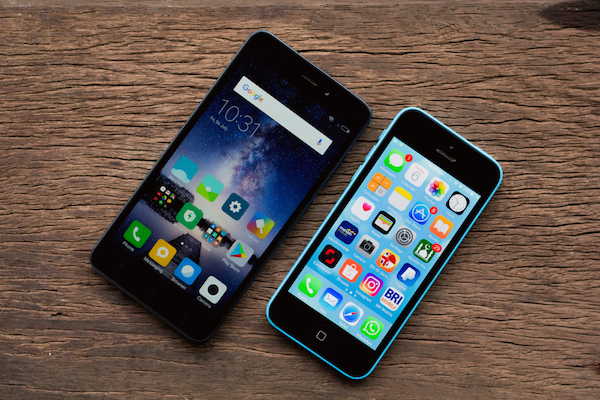 Image via Hermiadi Eher / Shutterstock.com
Earlier this week,
it was reported that the European Commission was
working on a new law
that would see all smartphones using the same charging cable.
Now, more of the
proposal—which will force manufacturers to come up with a "universal charging solution"—has come to light.
Politicians in Europe
have shown broad support for such a bill, with the Commission saying that under the current rules, it estimates disposed or unused charging cables make up over 11,000 tonnes of waste each year.
"Having one common
charging standard would be a victory for common sense in the eyes of consumers," explained Ben Wood, an analyst at CCS Insight.
The proposal states
that all smartphones sold in the EU would be mandated to come with a USB-C charging port, so as to allow customers to recycle old charger cables even when getting a new device. One smartphone maker that's likely to be hit the hardest, should this law come into effect, is Apple.
While most high-end
Android devices already use a USB-C port, Apple has elected to use a custom creation, what it calls the "Lightning Port." In recent years, however, it has fitted newer MacBook and iPad models with USB-C charging ports, though the brand doesn't seem to keen on making changes to its smartphones.
"We remain concerned
that strict regulation mandating just one type of connector stifles innovation rather than encouraging it, which in turn will harm consumers in Europe and around the world," the tech giant told the
BBC
.
The proposed rule
change will apply to a whole range of devices, from smartphones to tablets, cameras, headphones, portable speakers, and even handheld game consoles. Fast charging will also be standardized across the board, with devices capable of the function being able to charge at the same speeds no matter the brand.
The Commission hopes
that the law will be passed into effect in 2022, which will then give manufacturers 24 months (till 2024) to make the necessary changes to their charging ports.
"We gave [the] industry
plenty of time to come up with their own solutions, now time is ripe for legislative action for a common charger. This is an important win for our consumers and environment, and in line with our green and digital ambitions," said Commission Vice-President Margrethe Vestager.
[via
BBC
, cover image via
Hermiadi Eher / Shutterstock.com
]
Receive interesting stories like this one in your inbox
Also check out these recent news