Don't miss the latest stories
Share this
Gadgets Can Get An 'Infinite' Lifespan Without Any Batteries In New Power System
By Ell Ko, 24 Sep 2021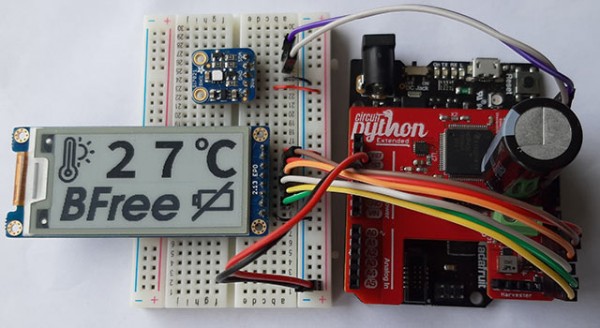 Image via Northwestern University
Rapid developments
in the industry bring cutting-edge capabilities to devices today, but a zero-percent battery remains the simple factor in rendering once-powerful technologies to a dead cluster of material.
Computer engineers
from the Northwestern University and the Delft University of Technology (TU Delft) came up with a
battery-free Game Boy
last year to test out the potential future of battery-free electronic devices.
A combination
of solar energy and kinetic energy from the user's gameplay allowed for the device to run pretty much unlimited for the indefinite future.
Now, further
developments mean that the same team has devised a new platform utilizing the same technology. This is said to allow makers, hobbyists and novice programmers to build their own devices that run on the same source of power.
Combine this
with MIT's
recent toolkit
to allow creators to design and make their own wearables, and who knows what'll happen.
"Makers all over
the internet are asking how to extend their devices' battery life," says Josiah Hester, who co-leads the team. "They are asking the wrong question. We want them to forget about the battery and instead think about more sustainable ways to generate energy."
The system is
called BFree, and uses the energy-harvesting hardware BFree Shield alongside a version of Python said to be power-failure-resistant. Only a basic understanding of the programming language is required in order to transform a simple device into one that won't need to rely on batteries anymore.
"With this technology,
novice programmers can now turn their DIY battery-powered motion sensor, for example, into a solar-powered sensor with an infinite lifetime," explains Northwestern University in the press release.
But what happens
to solar energy when the sun isn't around on a rainy November evening? The team has already thought this through: running the devices intermittently.
This will mean
that a gadget will still run "perpetually" due to the way it pauses its calculations when power is interrupted. But when the power returns, the device will automatically resume from where it stopped. This can all be done without some long list of calculations and commands.
Besides saving
energy and ensuring that the device won't get caught out too much, the technology is more intuitive for the user. Conventional programs lose all their memory of what happened immediately before power failure, and this won't.
Apart from having
pretty cool bragging rights for a device that will literally never die so long as you're using it, the technology will also be much better for the earth since there won't be any batteries to discard.
The reason the
system was designed in the first place was to tackle the problem of
growing e-waste
, which
amounts to
around 50 million tons worldwide in a single year.
"Many people
predict that we're going to have a trillion devices in this Internet of Things [IoT]," Hester
explains
. "That means a trillion dead batteries or 100 million people replacing a dead battery every few minutes. That presents a terrible ecological cost to the environment."
With the release
of this energy-harvesting method to the public, the team hopes to democratize the process for the creators of DIY electronic devices.
"What we're
doing… is truly giving power to the people. We want everyone to be able to effortlessly program devices in a more sustainable way."
[via
Interesting Engineering
, image via
Northwestern University
]
Receive interesting stories like this one in your inbox
Also check out these recent news