Don't miss the latest stories
Share this
Netflix To Edit 'Squid Game' Scenes After People Keep Calling Number In Show
By Mikelle Leow, 07 Oct 2021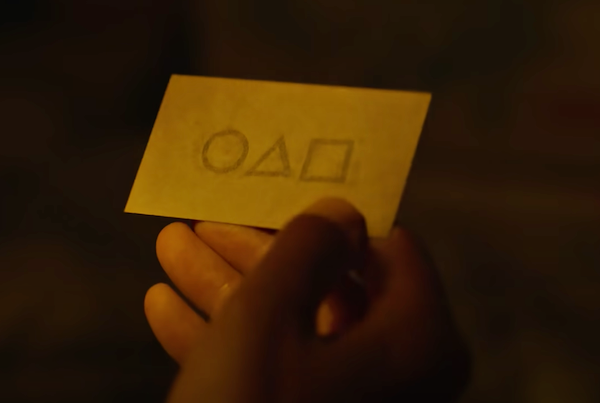 Video screenshot via Netflix
The global impact
of
Squid Game
may have done great things for Netflix and helped magnify Korean culture, but one woman is suffering the brunt of the thriller series' success. Unlike the consenting but unwitting participants of the games, she's been roped into
Squid Game
against her will because her phone number matches the digits flashed on an invitation card in the show.
The recipient,
identified by
Reuters
as a businesswoman named Kim Gil-young, says she's been inundated with prank calls, many of them referencing
Squid Game
. However, she is unable to change her phone number because it's how her clients reach her.
Netflix and Squid Game
production house Siren Pictures have thus decided to remove the number from scenes. "Together with the production company, we are working to resolve this matter, including editing scenes with phone numbers where necessary," Netflix expressed in a statement published by
Reuters
. The streaming giant also urged fans not to contact the number.
Attempts made by
the news agency to call the number were futile, as the woman left them unanswered.
In the show,
debt-stricken individuals are handed an invitation card to join a series of childhood games, with an eye-watering sum of money as the prize. Unlike the low-stakes play sessions between kids, though, "elimination" in any of these rounds means death, a part of the contract that most aren't aware of until it's too late.
The last eight digits
of Kim's phone number are displayed on the back of this card. While Netflix and Siren Pictures made sure not to list a full number, they did not realize earlier on that, even if it isn't complete, the local telecommunications system would automatically complete the phone number with the missing digits anyway.
Reuters notes that
a problem like this is unexpected because the South Korean Film Council hands out unused phone numbers to movie production firms to eliminate nuisance calls. However, this service isn't available to programs made by streaming companies.
[via
CBS News
and
Reuters
, cover image via
Netflix
]
Receive interesting stories like this one in your inbox
Also check out these recent news