Don't miss the latest stories
Share this
Formula 1 Is Developing A 100% Sustainable Fuel Instead Of Going Electric
By Alexa Heah, 08 Oct 2021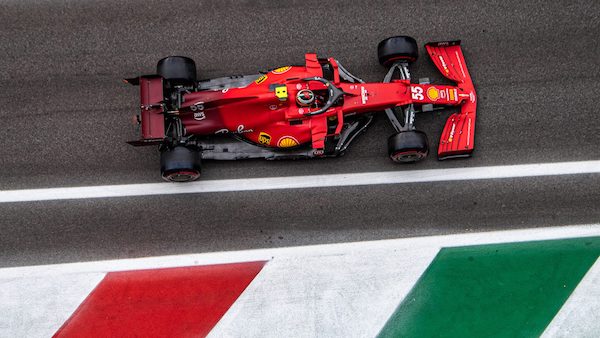 Image via Formula 1
While the world's top
motorsport championship doesn't plan to bring electric engines to the track anytime soon, it's thinking of new ways to become more eco-friendly.
This week, Formula 1
announced it's working on a 100% sustainable fuel that will allow its race cars to reach net-zero carbon emissions. Next season, along with brand-new car regulations, the sport will already be switching to a cleaner fuel, called the E-10—a mix of 90% fossil fuel and 10% ethanol.
By 2025, it hopes
to go a step further, allowing the cars to be fitted with a brand-new engine that'll run on an in-the-works sustainable fuel. The best part? This 100% eco-conscious fuel won't just be for race cars. The motor racing body is already in talks with different suppliers, with plans to scale up production for public use in the future.
This rule change could
also see more brands enter the sporting league. According to
Car and Driver
, the new rules could incentivize brands such as Porsche to throw their hand into the F1 ring, as the automaker is currently working on a synthetic fuel of its own. It had also told the
BBC
it would be open to joining Formula 1 if more eco-conscious measures were put in place.
As the new eco-friendly
mixture is still being developed, it's not clear what it would consist of just yet.
Robb Report
suggested that it could possibly be sourced from municipal waste or algae. As an important aside, the new fuel will still emit carbon dioxide, though it'll be offset by other eco-friendly measures to result in a zero-net carbon rating.
"We're not producing
any CO2 that is not already in the atmosphere at the moment; we're taking it out of the atmosphere, we're using it, and we're putting it back in the atmosphere," explained the sport's CTO Pat Symonds, in a
statement
.
With carbon emissions
being one of the main downsides of racing, Formula 1 is taking a step in the right direction by working on a sustainable alternative. And with the amount of money invested in one of the world's most costly sports, it'll be a great gesture for it to open the new, eco-friendly fuel to the public, too.
[via
Robb Report
, cover image via
Formula 1
]
Receive interesting stories like this one in your inbox
Also check out these recent news