Don't miss the latest stories
Share this
Google Revives Vanished Gustav Klimt Paintings Destroyed In WWII
By Mikelle Leow, 08 Oct 2021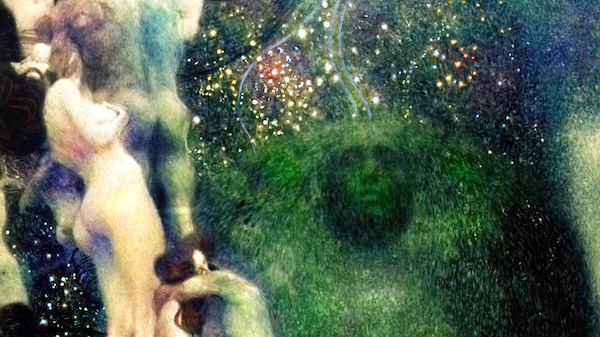 Video screenshot via Google Blog
No one knows for
sure what three Gustav Klimt masterpieces, lost in a fire during World War II, looked like. As a symbolist painter, it couldn't be presumed if he had envisioned the sky to be blue or purple at any one time.
Which was why,
with only black and white photographs of the vanished
Faculty Paintings
left today, visualizing them in color still seemed like an uphill battle. Perhaps restoration experts could get a second opinion from a younger perspective: machine learning.
To colorize the trio
of artworks—
Philosophy
,
Medicine
, and
Jurisprudence
—hopefully in the gaze of Klimt, Google Arts & Culture and the Belvedere first taught an algorithm to understand basic concepts of painting by first feeding it 91,749 artworks, and then trained it to interpret and mimic the Austrian painter's art style.
Image via Google Blog
Belvedere curator
Dr Franz Smola also supplied news articles, letters, and exhibition catalogs referencing the
Faculty Paintings
so the team could extract clues about the color in parts of the art. In one of these sources, it was noted that women in
Jurisprudence
had "golden snakes" as hair.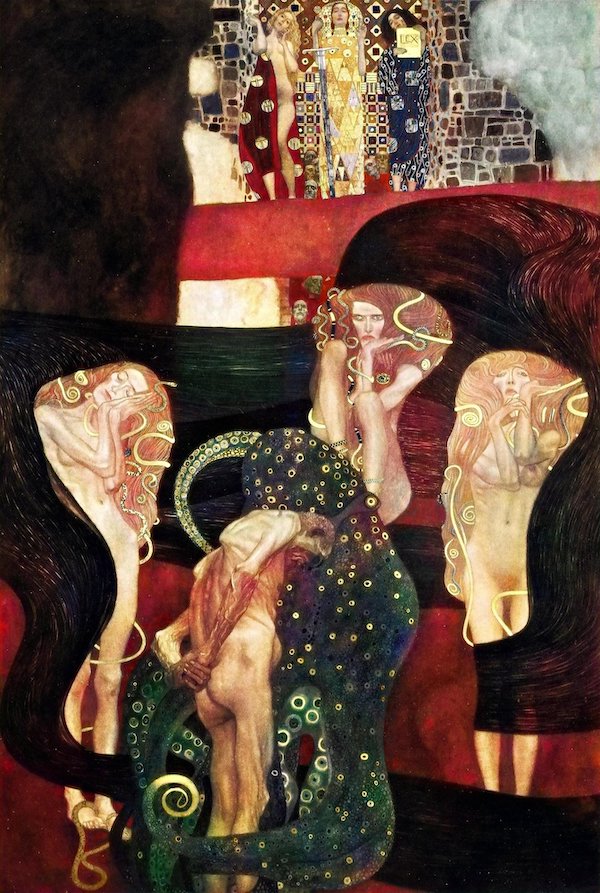 Image via Google Blog
Combined with inferences
made from Klimt's surviving paintings, the group and AI gave their best shot at bringing the lost artworks to life. They could imagine the exact shade of gold used in the hair in
Jurisprudence
because golden snakes also feature in the artist's existing
Beethoven Frieze
, which was created at the same time as the enigmatic painting.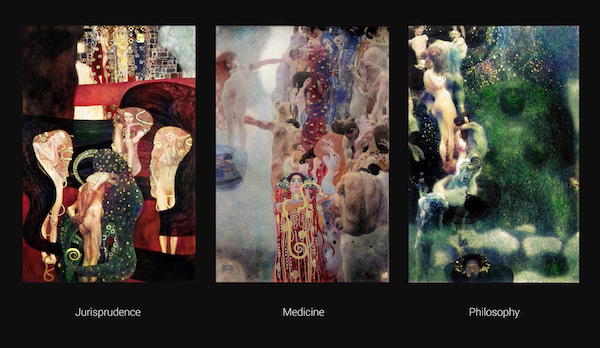 Image via Google Blog
The Faculty Paintings
are so-called because Klimt had been commissioned by the art committee of the Ministry of Education in 1894 to paint the ceiling of the University of Vienna.
While he was briefed
to produce realistic paintings that encouraged renaissance thinking in medicine, law, and philosophy, he instead created sketches in a secessionist style, criticizing Austrian narrow-mindedness and illustrating how people thought of faculty subjects.
This, of course,
wasn't to the commissioner's liking. Klimt then vowed never to work for the state again.
Klimt's paintings were
stashed in the Immendorf Castle in Lower Austria during World War II, but vanished into history when Schutzstaffel officers burned the castle down.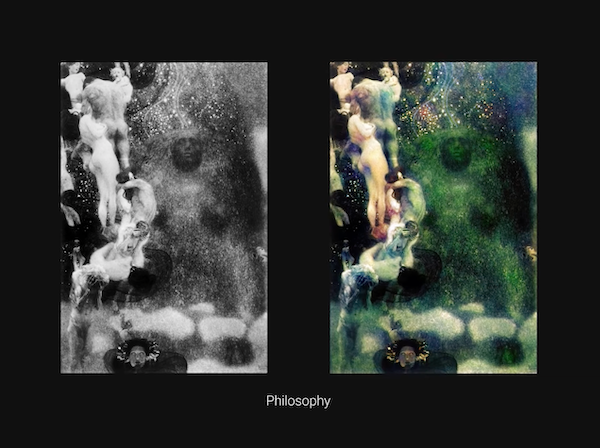 Image via Google Blog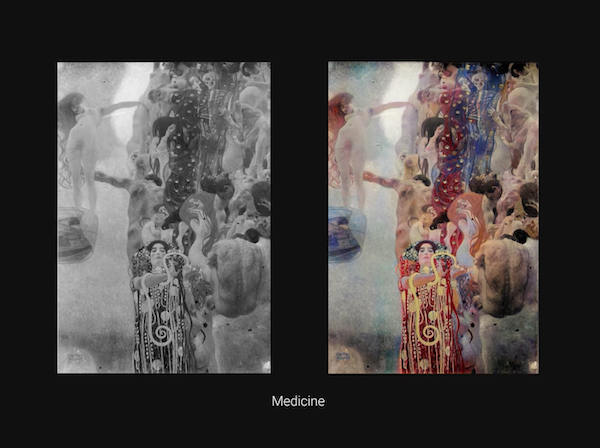 Image via Google Blog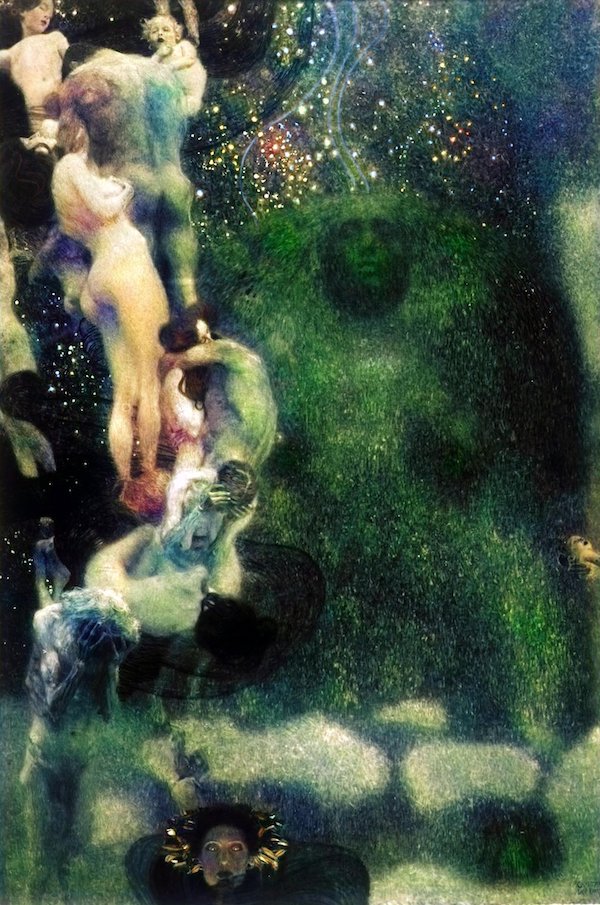 Image via Google Blog
​​
[via
TNW
, images via
Google Blog
]
Receive interesting stories like this one in your inbox
Also check out these recent news