Don't miss the latest stories
Share this
Microsoft Showcases VR Controller That Adapts To Let You 'Touch' Items In Games
By Ell Ko, 13 Oct 2021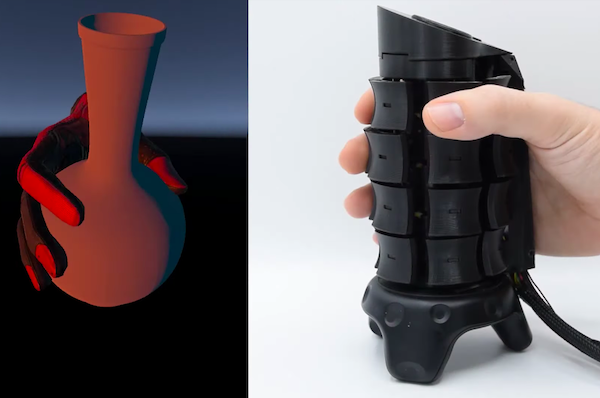 Image via Microsoft Research
Microsoft Research has
just developed an innovative new virtual reality (VR) controller that changes shape according to how it's being held and used.
Described as a
"hand-mounted 360º shape display for grasping in virtual reality," the 'X-Rings' controller consists of four expandable rings stacked atop one another. Each has a collection of sensors capable of simulating grasping objects of various shapes and even feeding back to the system to "deform" objects in the virtual space.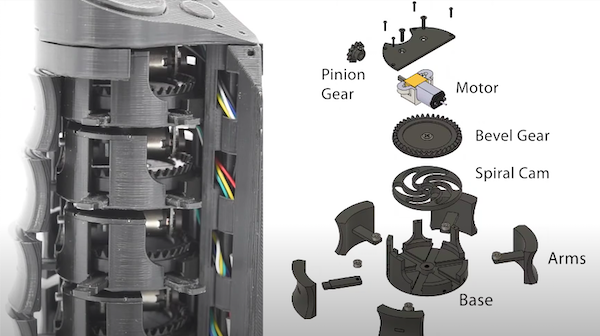 Image via Microsoft Research
Capacitive sensors sit
on the ring plates, while the motors have current sensors. This combination allows for the controller to detect when plates are or aren't being touched. Alongside this, the gadget will also be able to measure the force with which it's being gripped.
This could lead
to further developments to users' interactions, such as glass "breaking" when the controller is squeezed too hard, or a VR experience of molding clay.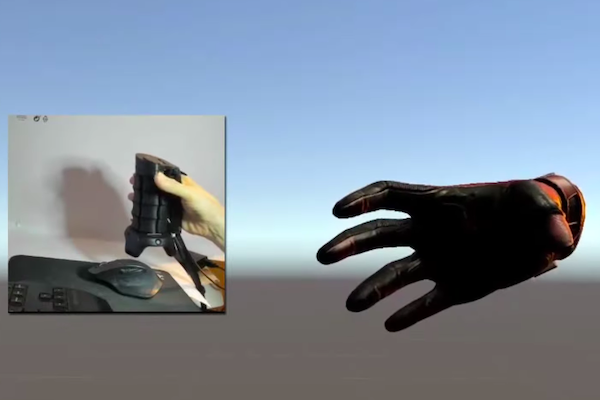 Image via Microsoft Research
To test this product's
effectiveness, the developing team had some users try to guess what virtual objects they were "holding" solely based on gripping the controller. Despite not having any visual clues, except for images of the objects projected out of reach, an 80% success rate was recorded.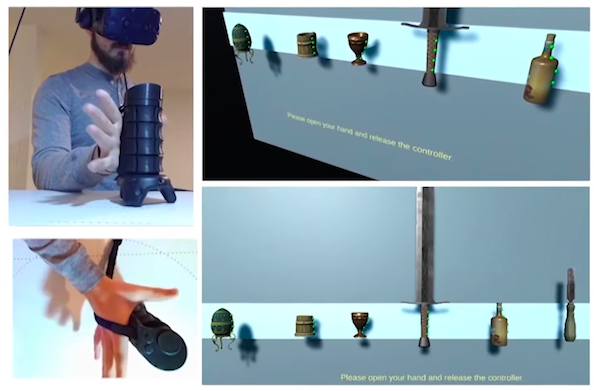 Image via Microsoft Research
Unfortunately, because
the 'X-Rings' controller is still in the prototype stage, there's no saying if it will see further development toward market release. However, it's a clear indication that the company is very much interested in making virtual reality more akin to "reality" than it is "virtual."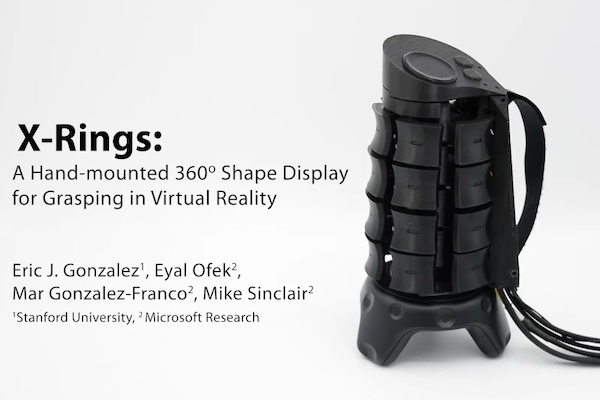 Image via Microsoft Research
[via
UploadVR
, image via
Microsoft Research
]
Receive interesting stories like this one in your inbox
Also check out these recent news