Don't miss the latest stories
Share this
Google Brings Life-Sized Endangered Animals Into Your Space Through Search Tool
By Mikelle Leow, 13 Oct 2021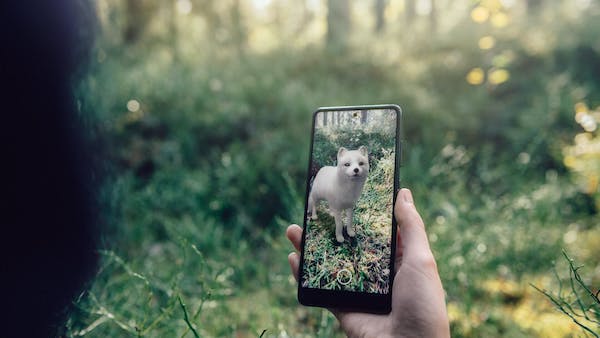 Image via Swedish Society for Nature Conservation
In a meaningful
and poignant extension of its
augmented-reality animal lineup
, which lets you insert 3D animals into your home from your phone and walk around them, Google is raising awareness for five Swedish animals at risk of extinction.
The move comes ahead
of this week's United Nations biodiversity conference, where representatives from around the world will discuss ways to safeguard endangered flora and fauna. Tensions are running high now as there has been no other time in human history where so many plants and animals are on the brink of extinction—the UN estimates that a million species are dying off soon.
Much of wildlife in
the northern hemisphere lives in Sweden, including bears, moose, reindeer, and wolverine. Unfortunately,
2,249 of these species
are now being threatened as a result of climate change and the actions of humans.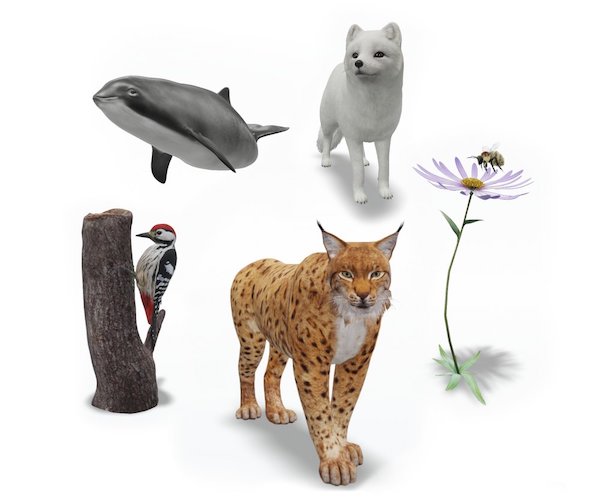 Image via Google
For now, five of these
endangered animals can be tucked into the safety of your living room. Google has teamed up with experts from the Swedish Society for Nature Conservation to bring the white-backed woodpecker, lynx, arctic fox, harbor porpoise, and moss carder bee to life in 3D. You can meet them by opening the Google mobile app and looking up their names, and then tapping '3D View'.
The five creatures
were chosen to represent various causes of population depletion, at least in Sweden. The "critically" endangered white-backed woodpecker is disappearing due to logging, and the harbor porpoise, with just a few remaining in Sweden, is dying off from toxins and noise pollution.
Meanwhile, climate change
is taking away the arctic fox's home, and the lynx is vanishing due to trafficking and illegal hunting. And there are not enough flowers left for the moss carder bee population.
Google notes that
while the threat levels for some of these species run from "none to urgent" in other parts of the world, it's a fact that they are fast disappearing in Sweden.
When brought into
your space, the animals can be viewed in their true sizes. You can also hear their sounds and watch how they move.
[via
CNET
, images via various sources]
Receive interesting stories like this one in your inbox
Also check out these recent news