Don't miss the latest stories
Share this
Cats Posed For This 110-Year-Old Children's Book Teaching How To Read
By Mikelle Leow, 19 Oct 2021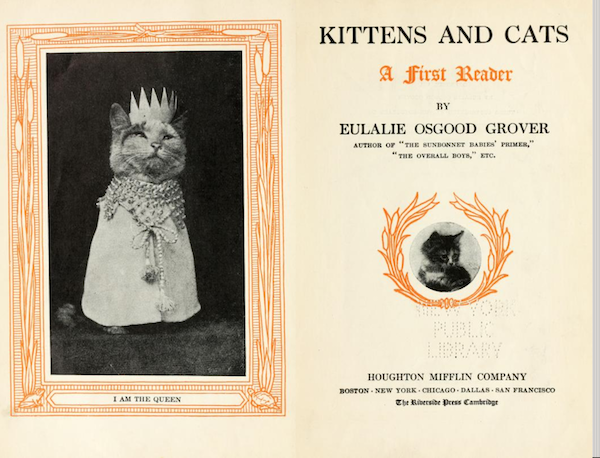 Image via New York Public Library / Internet Archive
Everyone knows the way
to introduce language to a reader, whether young or old, is by
using pictures
. Going above expectations for picture books, though, was children's author Eulalie Osgood Grover, who in 1911 published a book filled with whimsical photos of cats, styled to tell a story.
Spotted by Public Domain Review
and
Open Culture
, the adorable
Kittens and Cats: A First Reader
endeared schoolchildren into the world of reading with characters like Queen Cat, Dunce Cat, Granny Gray, and Party Cat, with kitties dressing the part.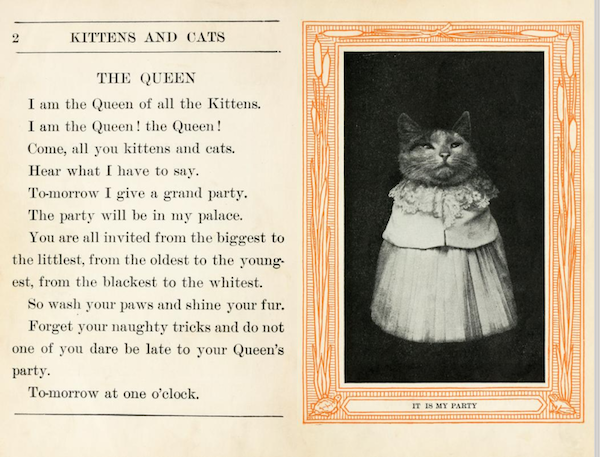 Image via New York Public Library / Internet Archive
The author justified
that, just as adventure and romance would entice an older reader, so too would felines convince kids to pick up reading—a fair observation, because how did you get inducted into memes in the first place? With cat imagery, you can haz it all.
"In one respect kittens
take precedence over dolls," Grover wrote. "They are alive. They must be treated kindly. They will not bear the abuse and neglect given to many beautiful dolls. They demand attention and companionship, and they return a real devotion in return for kindness and care. Therefore we love them and especially do our children love them and delight in stories of them."
The text, meant to
be read aloud, tells a tale of a kingdom of felines getting ready for a grand party thrown by the Queen.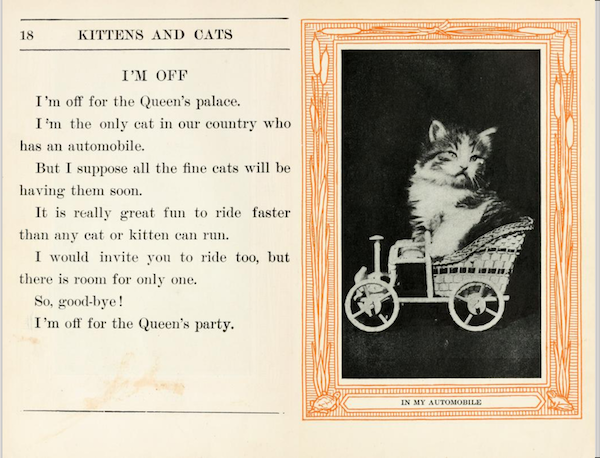 Image via New York Public Library / Internet Archive
"I'm the only cat
in our country who has an automobile," boasts one kitten, while all the other plebians have to walk there on all fours.
While no photographer
has been attributed for the images, it is believed that Harry Whittier Frees, renowned for his work in
anthropomorphic kitten photography
, was behind the lens. As you can imagine, snapping pets comes with its own challenges, and Frees cited "great patience and invariable kindness" as attributes for this genre of photoshoots.
Most important of all,
the material was meant to be educational. Notes at the back of the book concluded that it would teach children 600 vocabulary words, and advised teachers to conduct classes by "assigning a cat character to each child, having them read in order the text devoted to their special character."
"The children should
impersonate the different cats and tell their tales to amuse the Queen, who sits on her throne," the author recommended.
You can browse
the book
here
. And since it's already in the public domain, you can even download it and repurpose it in any a-mew-sing way you wish.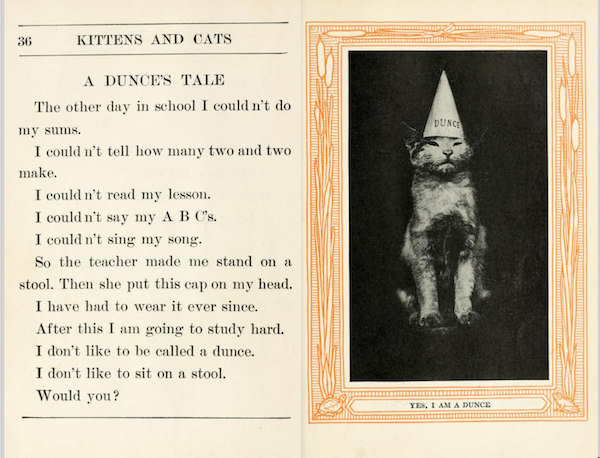 Image via New York Public Library / Internet Archive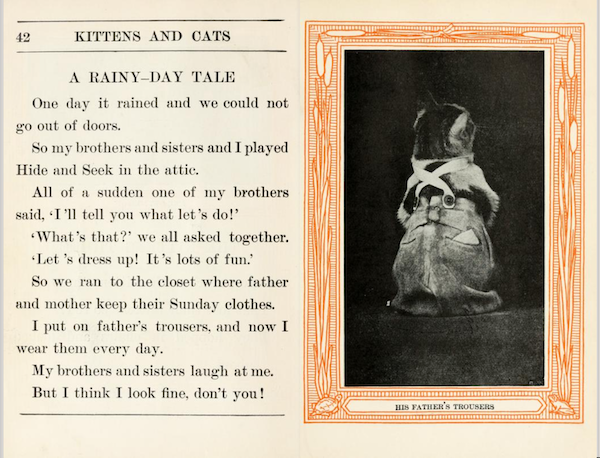 Image via New York Public Library / Internet Archive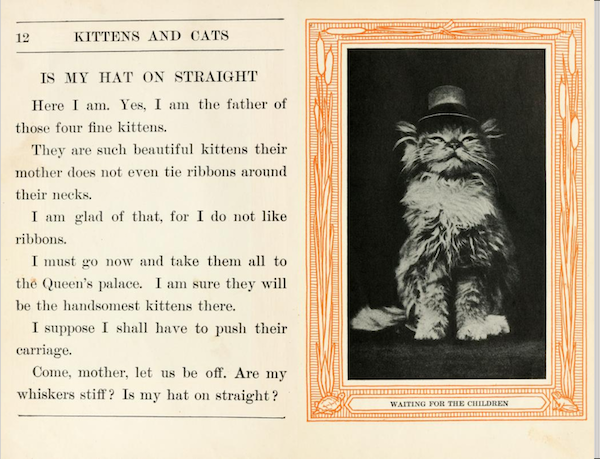 Image via New York Public Library / Internet Archive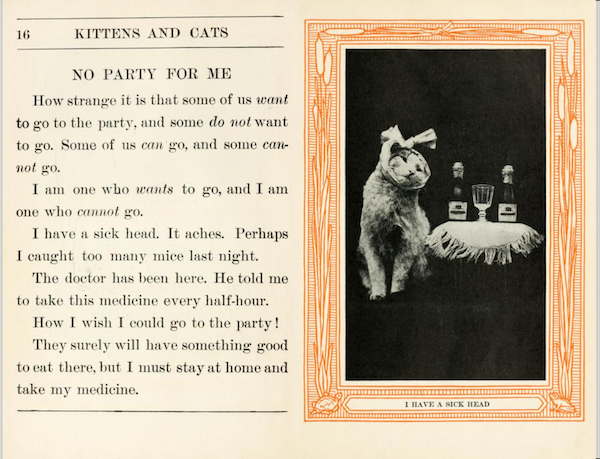 Image via New York Public Library / Internet Archive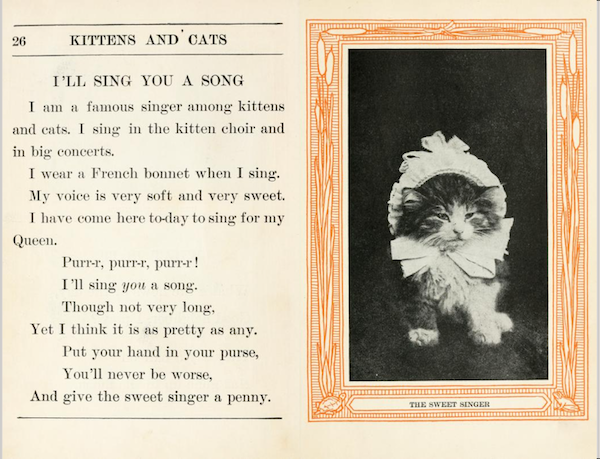 Image via New York Public Library / Internet Archive
[via
Open Culture
and
Public Domain Review
, images via
New York Public Library / Internet Archive
]
Receive interesting stories like this one in your inbox
Also check out these recent news