Don't miss the latest stories
Share this
Sony Imagines We'll Live At Sea With Self-Sustaining Floating Habitats In 2050
By Ell Ko, 20 Oct 2021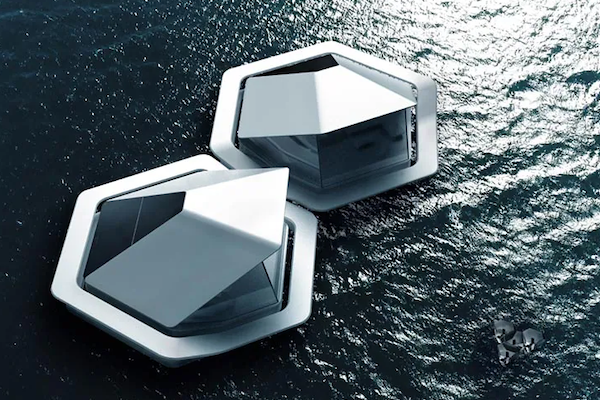 Image via Sony
By the time
2050 rolls around, there's a high chance that we won't be able to recognize the world around us. And despite the efforts to
mitigate
climate change, there's also a chance that it could come too late and much of the Earth would have succumbed to rising sea levels.
It all sounds
a bit depressing, but don't worry—Sony has something planned out.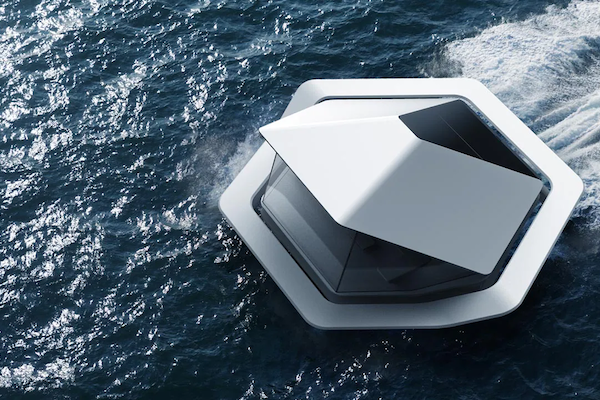 Image via Sony
In collaboration
with science fiction writers, Sony Design has set out a vision for the future:
One Day, 2050
. This concept is called "sci-fi prototyping," and, as the name suggests, involves "the technique of using science fiction to invent the future and, by working backwards, study what needs to be done now to realize that future."
One such area
that needs preparation is the '
Habitat
' section of the plan. This is the core of the project, and is essentially a floating house designed with present-day coastal communities in mind, lest the possibility of them moving inland isn't feasible by the time the tides rise and don't retreat.
An event like
this would render the residents "sea nomads."
This comprises a
"double structure," with the outer layer providing sturdiness and stability amid the waves, and the inner layer making up the residence. It's planned for each to resemble a three-storied house, with two above water and one below. There's plenty of room to adapt to individual occupants' needs.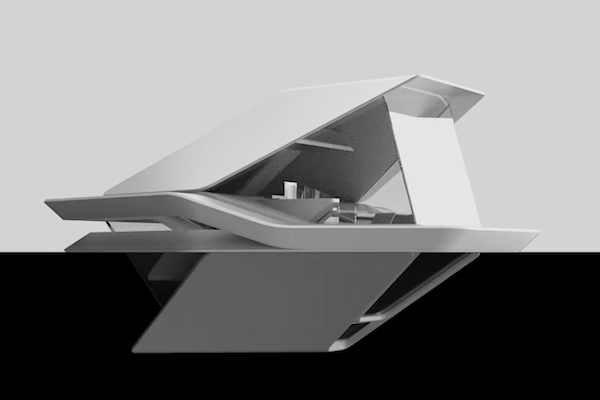 Image via Sony
The units are self-propelled,
ensuring that residents can go out in search for food and not run the risk of being stranded somewhere unknown. They're also designed to be entirely self-sustainable, with solar panels on the roof and a battery in its base.
Autonomous energy
tanks are also included, so two pods could potentially share resources if a neighbor happens to be in need.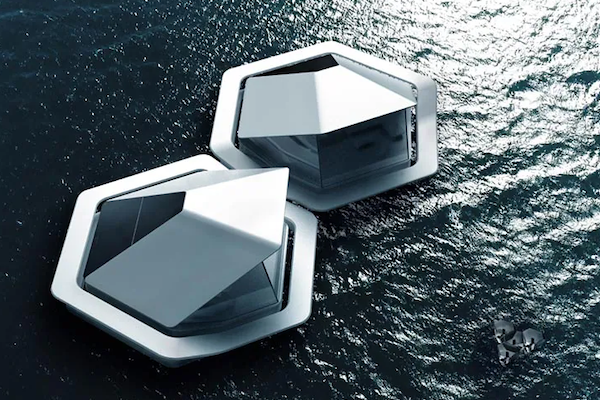 Image via Sony
And thanks to the honeycomb
shape of individual houses, multiple pods can slot together easily to form somewhat of a small village. While helpful to not feel totally alone out at sea, the joining will also help to provide more stability and lessen the risk of a storm overturning a single unit—safety in numbers, if you will.
In addition to
the design, Sony has also shared a sci-fi
story
written by Haruka Mugihara, titled
You or You
. It's set in a future where people have indeed lost their homes and moved out to sea, in houses like these.
Other areas the
team has explored in the
One Day, 2050
project include 'Well-Being', a resilience program; 'Sense', sensorial entertainment; and 'Life', a life simulator. Each of the four areas investigate the concept of "romance," which was born of the short stories written for each.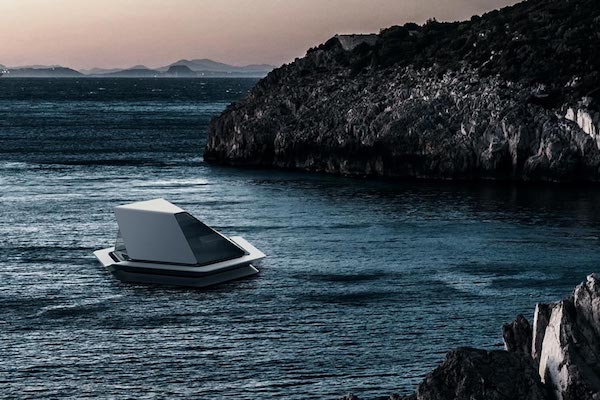 Image via Sony
"I feel that this project
truly embodied Sony's management direction of 'getting closer to people,'" shares Shigeki Ohno, Senior Manager of the Creative Planning Team.
"I learned that if we
can focus on 'people,' technology will not run out of control and the world will not turn into a dystopia. I strongly believe that technology can be used for the well-being of people."
[via
autoevolution
, images via
Sony
]
Receive interesting stories like this one in your inbox
Also check out these recent news