Don't miss the latest stories
Share this
You'll Be Seeing Less Blue Soon As Color Faces Materials Shortage
By Mikelle Leow, 23 Oct 2021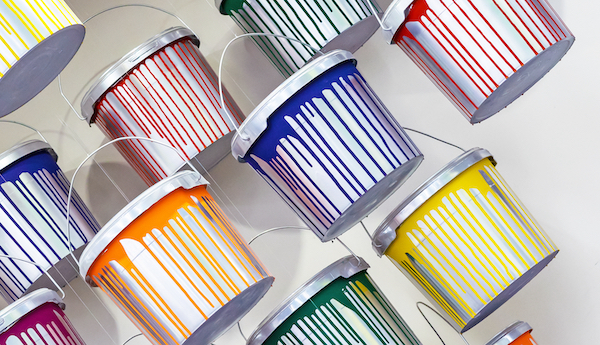 Photo 166978742 © Valerii Maksimov
Manufacturers are singing
the blues about the blues, as supplies required to create the paint are now affected in the global supply chain shortage.
Global paint maker
Akzo Nobel confirmed the shortage in a
Bloomberg News
article, stating that the hue is becoming quite rare to find. "There is one basic color tint that is extremely difficult to get," CEO Thierry Vanlancker told the news outlet. "It's creating complete chaos."
While demand for
paint is resuming to that of life before the pandemic, there's not enough supply to meet that demand. Vanlancker projects that such challenges would prolong into early to mid 2022 before returning to normal,
Insider
learned.
The shortage affects
other paint makers like Sherwin-Williams too, with the company
alerting investors
last month that it was expecting a "longer-term" spike in costs for paint production due to low raw material supply. As such, paint prices will be set higher in the meantime.
It's an uphill battle
as paint is made up of 50 to 60 components. "Some additives are difficult to get," a spokesperson for Akzo Nobel told
Insider
.
Well, how bad is it?
According to the German paint maker's
Q3 earnings report
, raw materials and other paint ingredients cost over US$323 million more expensive than they did the same time last year. To cope with the cost changes, Akzo Nobel was forced to increase prices by 9%.
Thankfully, the gray clouds
will clear in the foreseeable future. "There isn't really a reason why this big panic is happening," Vanlancker told
Bloomberg
. "This should be a transient situation that could take six to nine months to get back to normal, but there is no fundamental reason why there would be a lasting supply and demand imbalance."
The color blue
has been one of enigma.
Did you know
it only became visible to the human eye in recent years? Imagine how awkward things would have been at gender-reveal parties.
[via
Insider
and
Bloomberg
, cover photo 166978742 ©
Valerii Maksimov
]
Receive interesting stories like this one in your inbox
Also check out these recent news