Don't miss the latest stories
Share this
Drive With An Ultra-Rare License Plate For $24M, Set To Be The World's Priciest
By Alexa Heah, 25 Oct 2021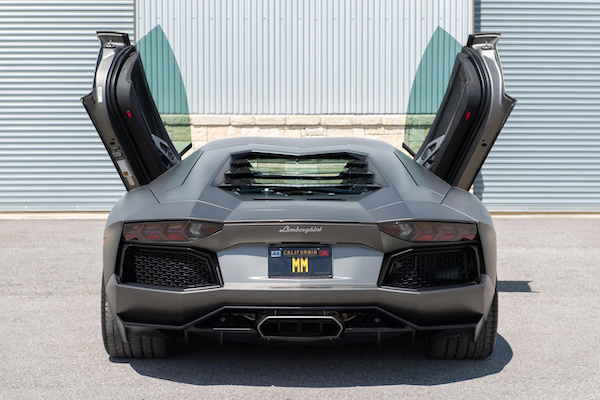 Image via MM License Plate NFT
If you're planning
on getting a supercar anytime soon, how about pairing it with an incredibly rare license plate for extra exclusivity?
A California plate
with the letters 'MM' is currently up for sale for US$24.3 million. Yup, you read that right. And it comes with its very own non-fungible token (NFT), because why not?
According to Robb Report,
there are over 35,000,000 license plates in the state, each consisting of two to seven characters. Two-character plates, such as 'MM', are the rarest, with only 35 across the whole of California.
Currently, the honor
of the world's most expensive license plate belongs to a car in Abu Dhabi, which boasts just the number "1." It sold for US$14.3 million in 2009—meaning the 'MM' plate will go for US$10 million more than the previous record.
Previously, license plates
couldn't be transferred to another owner. But in 2017, a rule change by the California DMV now makes it possible for plates to be sold and re-registered to a new vehicle under a different owner.
Those interested
can get their hands on the 'MM' license plate on
OpenSea
, a cryptocurrency art exchange. It's going for 5,888 ether, which is about US$24.3 million in real life.
The plate comes
with the aforementioned NFT, which doubles up as a proof of authenticity of ownership, as its QR code and ID number are inscribed on the reverse side of the plate.
"Just like NFTs,
license plates are exclusive by nature, always 1 of 1. The pairing of these two rarities was inevitable. This minting has established provenance, and hopes to inspire an entire community around an aftermarket buying/selling desirable license plate configurations," the listing read.
For more information
on the exclusive car plate, head
here
.
[via
Robb Report
, cover image via
MM License Plate NFT
]
Receive interesting stories like this one in your inbox
Also check out these recent news