Don't miss the latest stories
Share this
Your Chicken Wings Might Have Just Been Fried By A Robot
By Ell Ko, 27 Oct 2021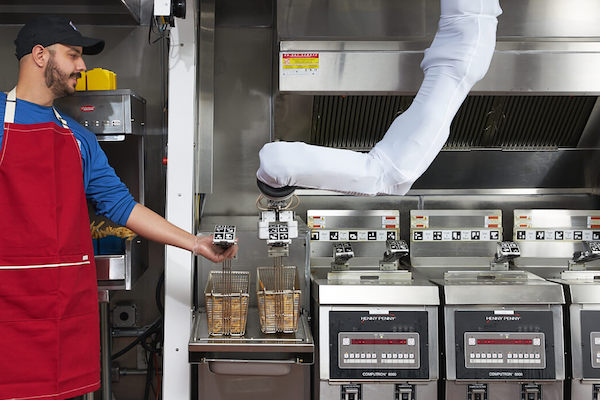 Image via Miso Robotics
The future has
just arrived to Buffalo Wild Wings. And this future is taking the form of a robot who is particularly adept at frying chicken wings. Yes, technology never ceases to amaze.
Developed by
Miso Robotics
, this robot is named 'Flippy Wings', or 'Wingy' for short, and is the successor of the previous
Flippy
model, which is a fry station. A fleet of Flippys has been used famously by
White Castle
and is touted to be "the world's first AI-powered robotic kitchen assistant."
Building on the
slick success of Flippy, Wingy is able to do everything and more with its new AutoBin system. These bins will allow products to be "dropped" before cooking and is said to reduce the risk of human staff burning themselves, as it "eliminates several hot touchpoints and drastically decreases oil spillage."
Additionally, its AI vision
will allow the machine to pick up food, cook it, then drop it off in a hot holding area. This will allow the kitchen team to "cook more while spending far less time attending to the deep fryer."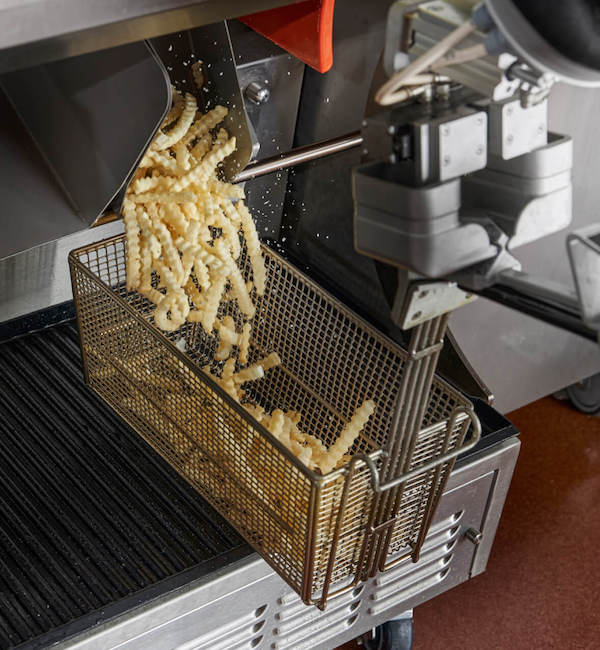 Wingy's predecessor, Flippy, in action. Image via Miso Robotics
This frying solution
was designed "to boost the performance of restaurant kitchens," Miso Robotics explains, insisting that the aim was to allow restaurants to retain their human team members "to more guest-facing functions, ultimately improving the guest experience."
It isn't, the company
is trying to say, entirely intended to replace human staff.
"From day one,
Flippy Wings will cook more food with less waste and save staff for higher value contributions," Miso Robotics CEO, Mike Bell, says in a
statement
. "Flippy Wings fries fresh, frozen or hand-breaded products like a pro, avoiding cross contamination and increasing throughput while reducing costs."
The first Flippy Wings
unit is currently installed at the Inspire Brands Innovation Center in Atlanta, Georgia.
[via
Futurism
, images via
Miso Robotics
]
Receive interesting stories like this one in your inbox
Also check out these recent news