Don't miss the latest stories
Share this
Elon Musk Vows To Sell $6B Tesla Stock If UN Can Prove It'll Help Hunger Crisis
By Alexa Heah, 02 Nov 2021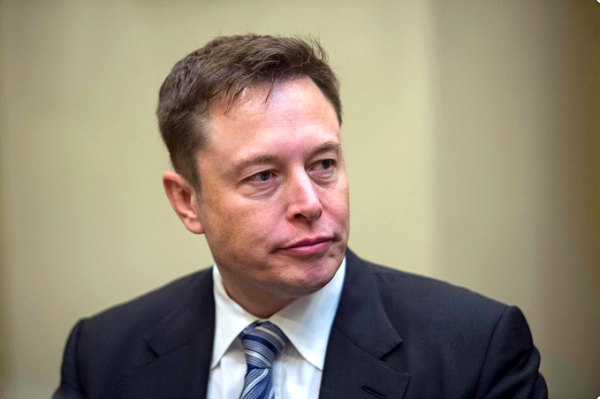 Image via Naresh777 / Shutterstock.com
Currently, Elon Musk holds
the position of the world's richest individual, with a net worth of nearly US$300 billion. He recently spoke out about a "
billionaire tax
" proposed by congressional Democrats, saying it would interfere with his mission to Mars.
Earlier this week,
Musk responded to another matter put forward by the UN World Food Program (WFP), which posited that billionaires could help solve a hunger crisis. He issued
a challenge
saying that if the organization could describe exactly how US$6 billion would resolve world hunger, he would sell Tesla stock and pony up the money immediately.
According to Fortune,
Musk then
followed up
by saying that the WFP's plan had to include "open-source accounting," which would allow the public to see "precisely how the money is spent."
While billion-dollar discussions
don't usually happen via social media, WFP Director David Beasley
chimed in
and said that the original headline—which was from an article by
CNN
—wasn't accurate, and that US$6 billion would not "solve world hunger." Instead, the money was needed to feed "42 million people that are literally going to die if we don't reach them."
In a reply to
Beasley, Musk asked the executive to publicly detail the WFP's current and proposed spending. He then
shared a link
to a 2015 report alleging the organization's volunteers had been sexually abusing children in the Central African Republic, saying: "What happened here?"
Earlier, in an interview
with
CNN
, Beasley said that while this would be a "one-time" sum, WFP still had to find solutions for the larger, more important systemic issues that result in hunger and poverty around the world. If they persist, this wouldn't be the last time the organization would have to seek for donations.
Wealthy individuals such as
Musk have often been criticized for not doing more to help those in poverty, especially as they set their sights on outer space exploration.
CNBC
reported that the Tesla founder said he preferred to remain anonymous when donating, and had asked his Twitter followers for "critical feedback" on ways he can help.
Though it's not yet
known if Musk will come up with the money the WFP is asking for, it's interesting to see such high-profile individuals have no-holds-barred discussions on the open web. Maybe social media can inspire change, after all.
But it must be open source accounting, so the public sees precisely how the money is spent.

— Elon Musk (@elonmusk) October 31, 2021
.@elonmusk With your help we can bring hope, build stability and change the future.

Let's talk: It isn't as complicated as Falcon Heavy, but too much at stake to not at least have a conversation. I can be on the next flight to you. Throw me out if you don't like what you hear!

— David Beasley (@WFPChief) October 31, 2021
[via
Fortune
and
CNBC
, cover image via
Naresh777 / Shutterstock.com
]
Receive interesting stories like this one in your inbox
Also check out these recent news