Don't miss the latest stories
Share this
Meta Invents Artificial Skin For Lifelike Metaverse Interactions You Can Feel
By Alexa Heah, 03 Nov 2021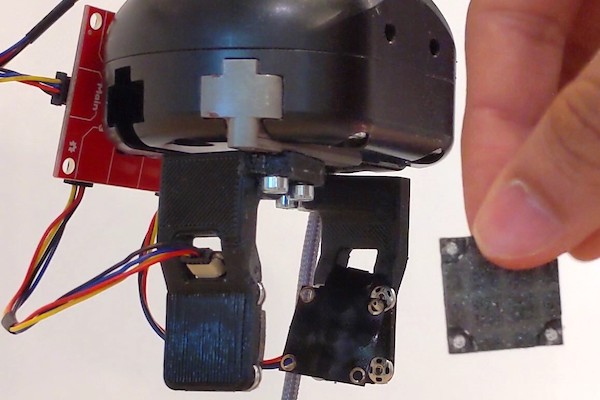 Image via ReSkin
Meta recently revealed that
the company's artificial intelligence (AI) researchers have teamed up with scientists from Carnegie Mellon University to
create a plastic "skin"
that could further interactions within the metaverse.
The new material,
dubbed 'ReSkin', contains magnetic particles, allowing it to produce a magnetic field within its incredibly thin frame.
According to CNBC,
the skin's magnetic field changes when it comes into contact with another surface. This triggers a sensor that notes the change in flux, sending the data to an AI software, which will decipher what sort of touch was applied.
"We designed a high-res
touch sensor and worked with Carnegie Mellon to create a thin robot skin. This brings us one step closer to realistic virtual objects and physical interactions in the metaverse," Zuckerberg wrote in a
Facebook post
.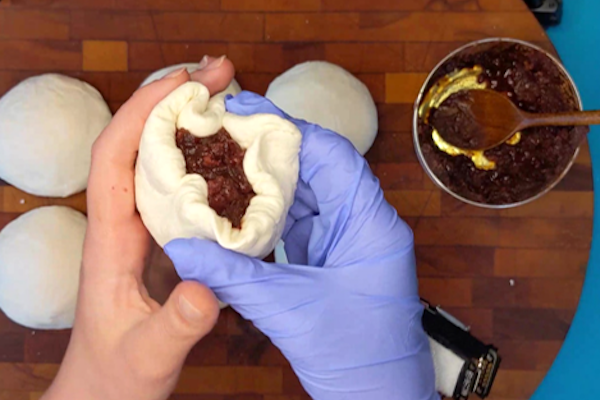 Image via ReSkin
Scientists tested the skin
on robots handling soft fruit, such as grapes and blueberries. It was then placed inside a rubber glove, as a human tester hand-shaped a bun. In total, the AI was trained on 100 human touches so that it had sufficient data to identify how each change in flux corresponded to a particular touch.
TechCrunch reported that the
invention's software framework will be
released publicly
, with the material soon to be accessible to other researchers at a low cost. This could allow for more scientists to work with this new AI technology and develop even more innovative products, as the world gradually moves towards the next frontier of the internet.
"When you're wearing a
Meta headset, you also want some haptics to be provided so users can feel even richer experiences. How can you provide haptic feedback unless you know what kind of touch humans feel or what are the material properties, and so on?" said the firm's research scientist, Abhinav Gupta.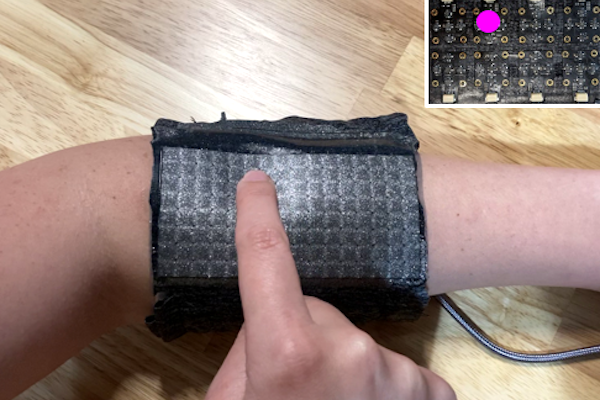 Image via ReSkin
[via
CNBC
and
TechCrunch
, images
ReSkin
]
Receive interesting stories like this one in your inbox
Also check out these recent news