Don't miss the latest stories
Share this
Scientists Develop Skin Patch COVID-19 Vaccine That Could Replace Needles
By Alexa Heah, 03 Nov 2021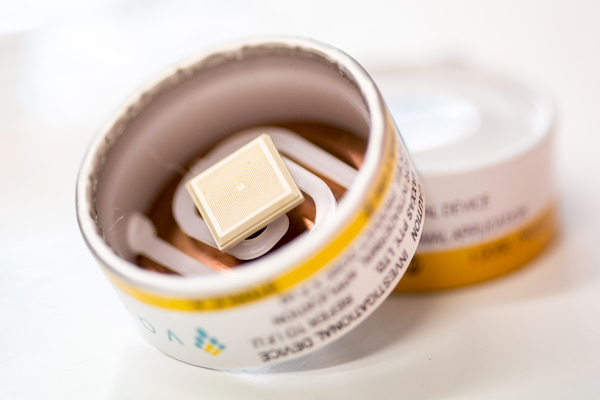 Image via The University of Queensland
Emerging research suggests a
newly-invented patch could soon replace COVID-19 vaccine injections and might prove to be even more effective than the usual shots.
Scientists at the
University of Queensland published
their findings
last week, which showed that antibodies found in mice were up to 40 times higher when delivered via a skin patch, rather than with a needle. They observed that the patch triggered a "significantly higher" number of antibodies even just after one dose.
According to The Smithsonian Magazine,
the plastic patch, which is smaller than a fingernail, is fitted with 5,000 needle-like projections. These points enter the skin, depositing the vaccine into the upper dermal layers of the body. Due to their incredibly small size, most people won't be able to sense any pain, nor will they draw any blood, unlike a regular shot at the doctor's.
While the vaccine was
shown to work well against the Alpha and Beta variants of COVID-19, the researchers have yet to put it to the test against the highly-infectious Delta variant, as per
Insider
. The site reported that the vaccine used together with the needle-free patch, HexaPro, was originally invented by scientists at the University of Texas. It works by making use of a protein to induce an immune response in patients.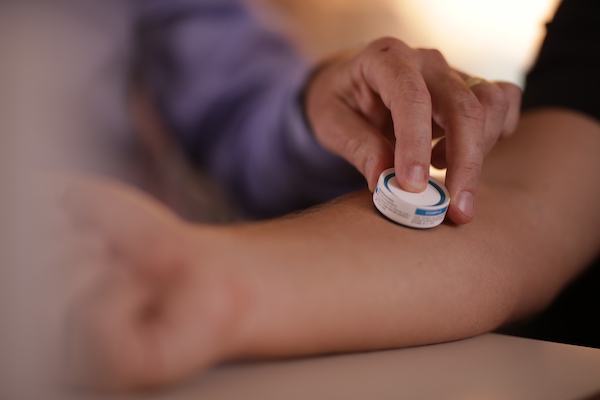 Image via The University of Queensland
Dr David Muller,
lead author of the study, told
AFP
that human trials are likely to begin sometime in 2022. He noted that delivering the vaccine directly into the skin produced a stronger immune response than if it were to go into muscle (as is with a typical injection), as the latter lacks the immune cells needed to react with the virus.
Even more notably,
the patch could be the final step in getting the COVID-19 vaccine to more people around the globe. According to
NewScientist
, while it's widely available in most developed countries, a regular vaccine shot still requires refrigeration. Having an alternative that can be stored at room temperature and administered more easily could allow those in rural areas to receive the needed protection.
"We wanted to come
up with an alternative that would be stable long enough to go that last mile, especially in resource-limited settings," explained Muller.
Despite a skin patch
vaccine likely still years away, progression in the development and research of alternative methods could mean that one day, more people will have access to life-saving treatments. Plus, it'll hurt less for the rest of us.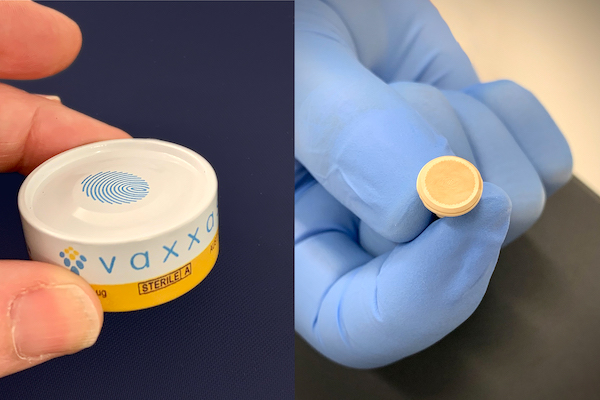 Image via The University of Queensland
[via
The Smithsonian Magazine
and
Insider
, images
The University of Queensland
]
Receive interesting stories like this one in your inbox
Also check out these recent news