Don't miss the latest stories
Share this
Seaweed 'Plastic' Is Ocean-Safe, Carbon-Negative, And Can Be Composted At Home
By Ell Ko, 09 Nov 2021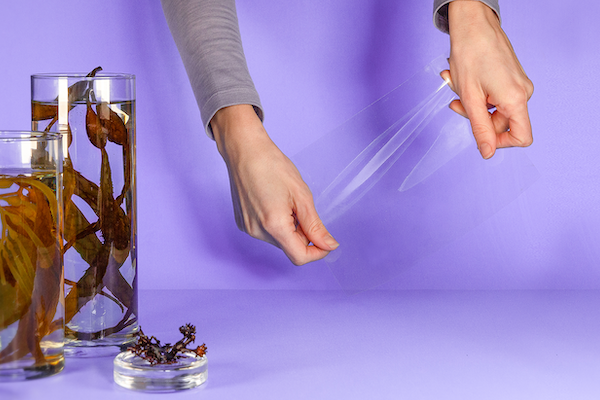 Image via Sway
Plastic is not the
most natural of materials, and even that's an understatement. It's not something that you'd associate with plants, and perhaps understandably so. That could change, though, and it would be for the better.
Sway, a startup based
in the Bay Area, specializes in making a new type of plastic. We all know of the three Rs: reduce, reuse, recycle. Sway is making sure we add a fourth: regenerate.
Instead of being based
in fossil fuels like many conventional plastics are, this incredible new material is made with seaweed. This component, the firm writes, "represents the next stage in the evolution of packaging, solving for the many harms of petroleum-based plastics through regenerative design."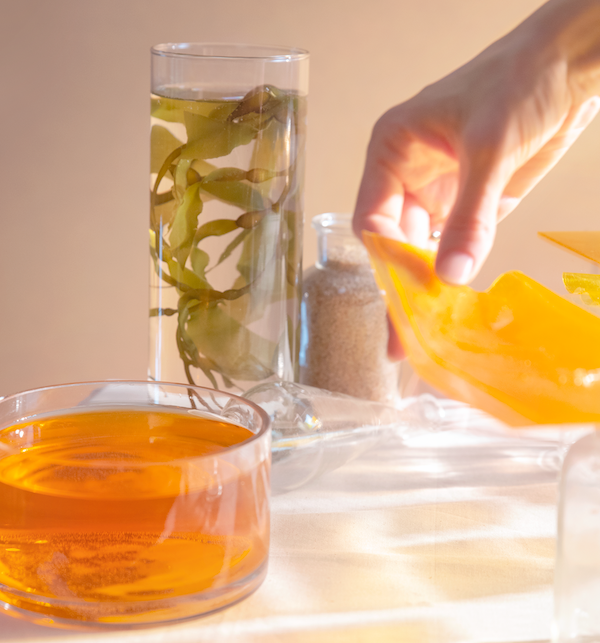 Image via Sway
Seaweed grows up to
60 times faster than other crops on land, according to the company. Additionally, it was previously revealed that it can remove up to 20 times more carbon from the air than forests, when measured per acre, making it carbon negative.
This crop is harvested
in partnership with communities around the world that have been "severely affected" by overfishing and other similar ecological disasters. "Cultivating seaweed is inexpensive, requires no pesticides or fertilizers, and demands little equipment," Sway
details
. In this way, it's much less harmful than other agricultural practice can be.
"I spent about 10
years as a brand and packaging systems designer, so I was oftentimes the one responsible for bringing plastics into a brand ecosystem," Julia Marsh, co-founder and CEO of Sway, tells
Fast Company
. "That felt really at odds with my identity as an environmentalist and naturalist."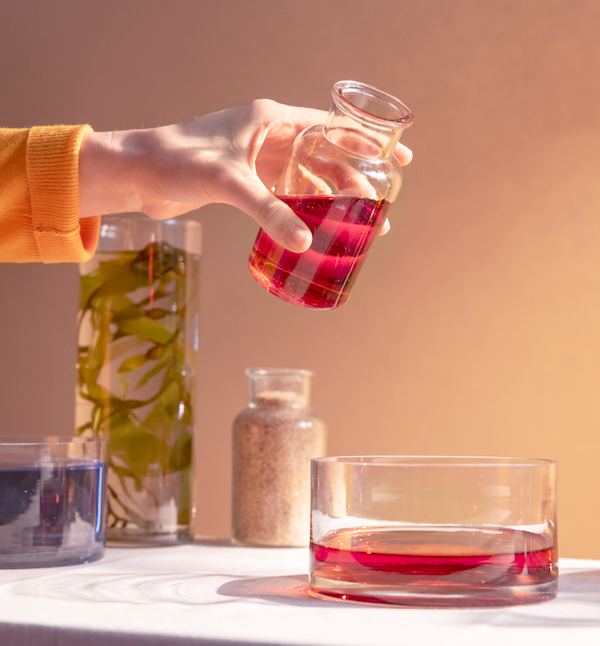 Image via Sway
Sway's seaweed plastic
is home-compostable and designed with accessibility in mind, hoping to make sustainability a more inclusive environment. It can be used in pretty much anything usual plastic is used in, though the company cites packaging as the main focus.
Of course, this
seaweed-based material isn't the only alternative set out to change the world; there are
countless
. However, some of these do still have some drawbacks: some made with alternative materials require additional resources to grow, and others need large facilities built in order to manufacture it on a large scale.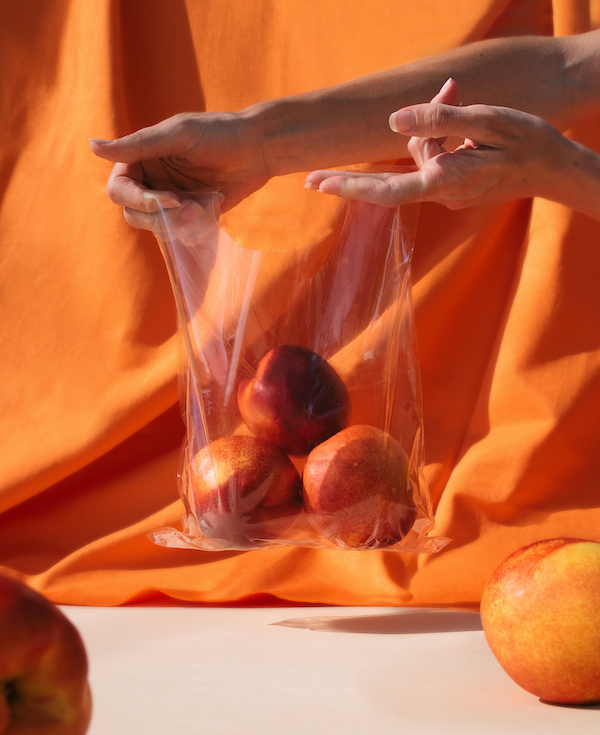 Image via Sway
Sway's innovative new
plastic, which recently
secured
a US$2.5 million round of funding, isn't the only endeavor in making this material a bit less harmful to the environment around us; this
new recycling process
aims to lessen the burden of existing plastics on the Earth.
[via
Fast Company
, all images via
Sway
]
Receive interesting stories like this one in your inbox
Also check out these recent news