Don't miss the latest stories
Share this
Google's Newest Rival Is You.com, A Horizontal Search Engine Sorted On 'Apps'
By Ell Ko, 10 Nov 2021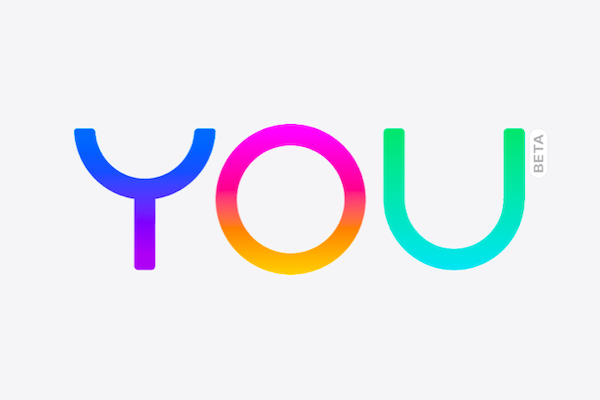 Image via You.com
Google is a name
synonymous with search engines, and for good reason. However, it isn't the be-all-end-all: there are other alternatives, and one of them is You.
As in,
You.com
.
This search engine,
unlike most others, will display search results in horizontal panels called "apps," rather than in a vertical list. These panels are sorted according to websites—one for Twitter, one for
Amazon
, and one for Reddit, et cetera.
Through these searches,
users can then vote up or down on each panel to personalize future results, displaying their preferred sources first.
"Our mission is to
make the world's information useful for you. We aim to help our users succeed with every search. Our core values include trust, facts, kindness and user success," the team writes in its
FAQ
.
One thing that might
make You's search engine more appealing over Google's is a better protection of
users' privacy
. Targeted advertising doesn't exist on the site, and users' activity isn't kept a tab on even after they've left the site.
https://t.co/2tfrBwhwOc is about privacy, choice and useful
summarization. Privacy is great but most users choose convenience if there's a tradeoff and sometimes (e.g. localization) the two are hard to combine into one experience. Hence, we have two modes:https://t.co/md3iN8Ntdf pic.twitter.com/NE1iuFWsZq

— Richard Socher (@RichardSocher) November 9, 2021
Incognito mode is
still an option, and it comes in the form of turning off personalized results and preventing the site from storing search histories or IP addresses.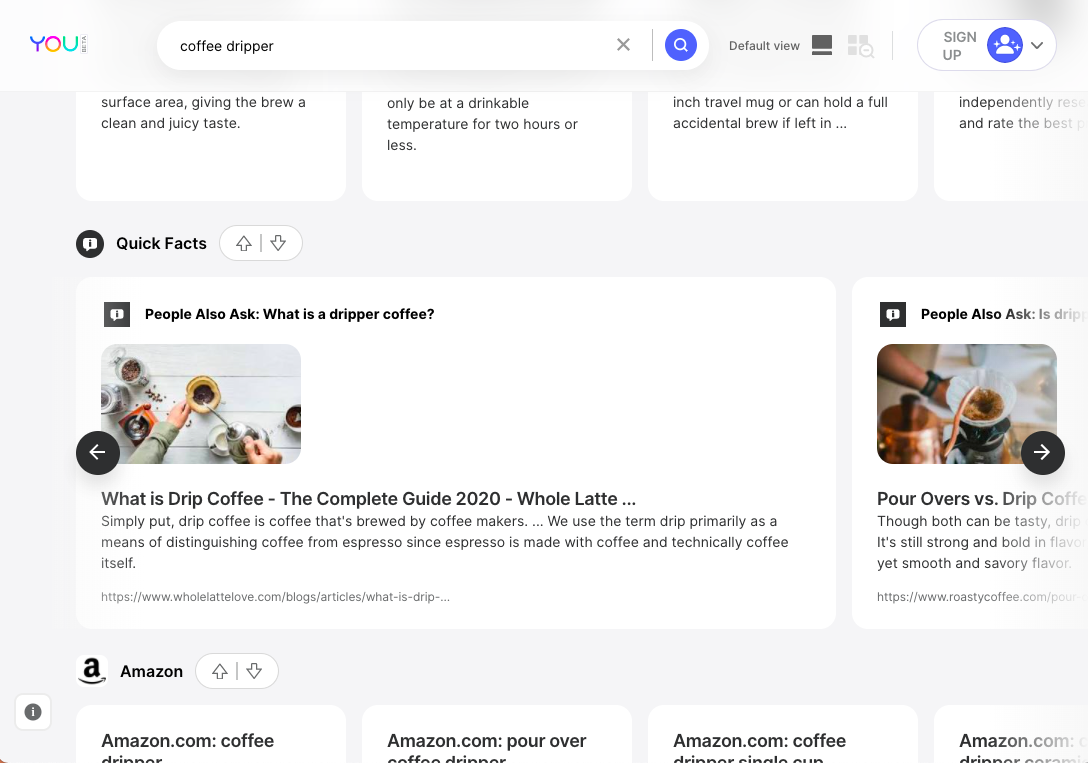 Example of a search query. Screenshot via You.com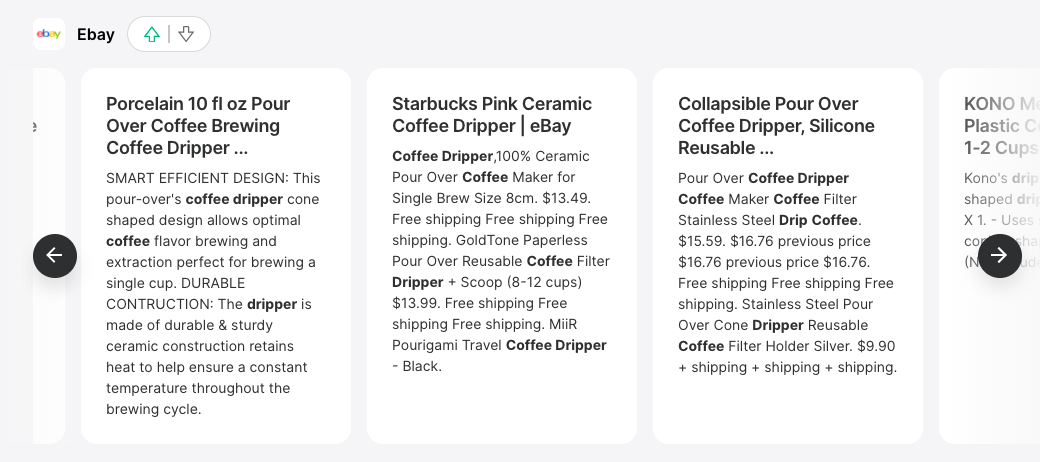 Example of a search query. Screenshot via You.com
This does mean
that You.com doesn't have a way of making money right now, though. Richard Socher, You.com's founder and CEO, says the company is currently focused on growth, but believes that it will have plenty of business models to explore that don't involve personal data being used for advertising.
He explains to
Fast Company
that the idea for this new search engine came about when he realized that people nowadays tend to concentrate on a small number of sites, as opposed to casting a wide net into the void of the internet.
Instead, You.com's
horizontal layout and panel structure take centerstage. These are supposed to make delving deeper into a singular source easier.
"Sometimes you might
have a ton of useful content from one type of source, but in a vertical list, it's very hard for you to be able to zoom into more of that source without sacrificing everything else," Socher continues.
An example is
searching for a restaurant in a new area. You.com will also show multiple recommendations at a time from sites like Yelp or TripAdvisor. However, in a scenario that would require users to draw upon different sources, especially when it comes to research, the app-based search engine may not prove to be so handy.
Right now, You's search
engine is in beta and draws upon around 100 different apps to provide its users data with. Over time, more are planned to be added, and Socher has promised that this will improve the search engine's depth.
Today, we launched https://t.co/2tfrBwz8cM, a private search engine that summarizes the web for you 🚀. I'll be answering questions throughout the day on @ProductHunt. Thank you for your support and feedback 🙏https://t.co/PWyoANIL5h

— Richard Socher (@RichardSocher) November 9, 2021
[via
Fast Company
, cover image and screenshots via
You.com
]
Receive interesting stories like this one in your inbox
Also check out these recent news