Don't miss the latest stories
Share this
COVID T-Cell Skin Patch Vaccine With Prolonged Immunity To Begin Clinical Trials
By Alexa Heah, 15 Nov 2021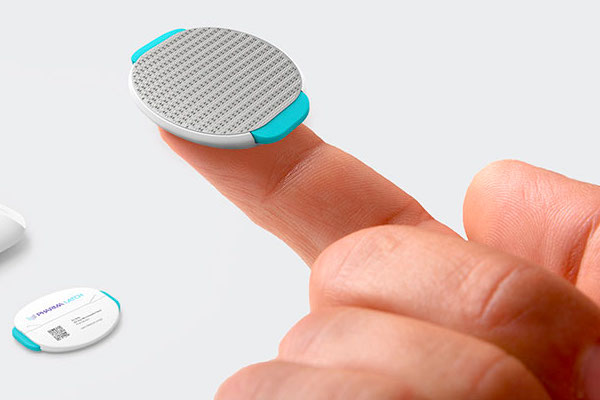 Image via Pharma Latch
Emergex, a medical
company based in Oxfordshire, has just been given the go-ahead to begin clinical trials for a skin patch vaccine against COVID-19, which uses T-Cells to kill cells infected with the virus. This second-generation solution could provide individuals with longer-lasting immunity as compared to the current options available.
According to
The Guardian
, current vaccines produce antibodies that stick to the virus, preventing it from infecting more of the body's cells. Whereas, with the skin patch, the vaccine primes the T-Cells to eliminate infected cells entirely, preventing them from replicating and spreading.
The company will
start its trial in Lausanne, Switzerland, with 26 participants in total. Initial findings are expected sometime in June 2022.
"This is the first time
a regulator has approved a COVID-19 vaccine to go into clinical trials, which sole purpose is to generate a targeted T-Cell response in the absence of an antibody response, and those T-Cells look for infected cells and kill them," said Robin Cohen, Emergex's Chief Commercial Officer.
"The virus is the
asteroid: it fires into the planet and a viral code, a signature for that virus, is rapidly displayed all over the surface. These signatures are read by T-Cells as foreign, and the T-Cells kill the cell before it can produce new live viruses," he explained, citing an asteroid crashing into a planet as an analogy.
Last week, a newly-published
study
posited that certain individuals underwent "abortive infection," in which the immune system's T-Cells wiped out the virus entering a body at the earliest stage. This research could be used for future vaccines, which could offer longer-lasting protection against diseases.
Danny Altmann,
Professor of Immunology at Imperial College London, explained it was possible for the T-Cell vaccine to work together with mRNA vaccines to further boost its efficacy, as the former offers a more robust defense against virus mutations. In the future, doctors could mix-and-match different types of vaccines to induce the strongest immune response in patients.
"Antibodies are very sensitive
to mutations, while T-Cells can see many other parts of the virus. Maybe that's a selling point for T-Cell vaccines," Altmann said.
Going forward, the team
at Emergex hopes to be able to turn the vaccine into a skin patch. The patch, no larger than a thumbnail, would contain microneedles that release the shot into the body. Not only is this a more convenient and less painful way of administering vaccines, but it also rules out the need for refrigeration, enabling the patches to be transported and stored in rural areas without electricity.
The Emergex T-Cell
skin patch vaccine is expected to be available in 2025, at the earliest.
[via
The Guardian
, cover image via
Pharma Latch
]
Receive interesting stories like this one in your inbox
Also check out these recent news