Don't miss the latest stories
Share this
10 Christmas Gifts For The Friend Who's Permanently Working From Home
By Alexa Heah, 16 Nov 2021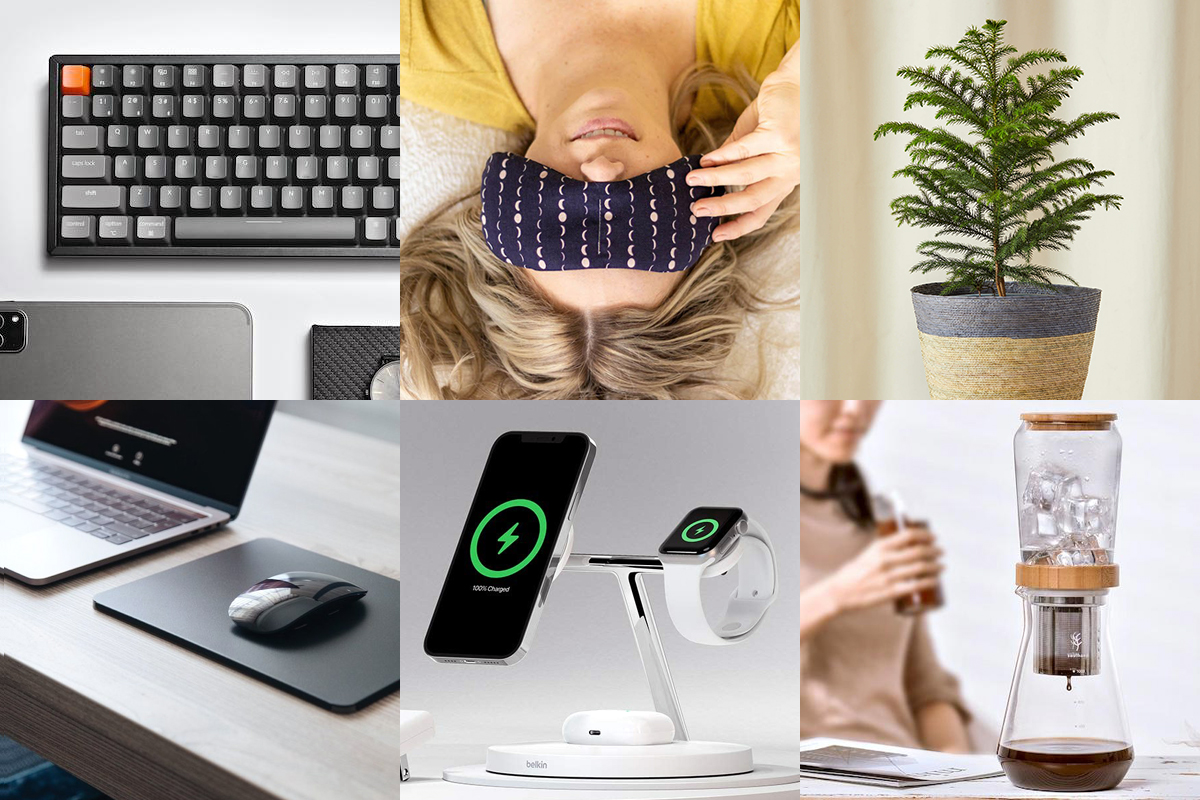 As we wrap up
the second year of living in this 'new normal,' some of us are slowly returning to offices, though there are the lucky ones who have transitioned to fully working from their abodes.
However, having been
cooped up in our homes for months on end, most of us would know by now that working alone can get stressful at times—especially with no co-workers to mingle with, or anyone to share the occasional after-hours tipple. Plus, it's easy for the lines between work and life to blur when you're constantly in your 'office.'
As such, if
you're searching for the perfect holiday gift for someone on your list who's now permanently working from home, take a look at these ideas that will help them both be more productive, but less frazzled, in the new year.
1. Tabletop Norfolk Pine: A festive pick-me-up to brighten up the home office that will last for years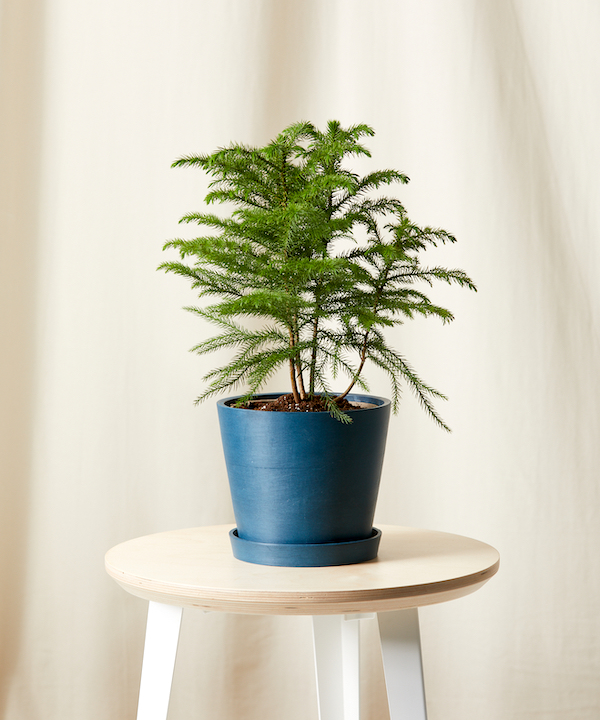 Image via Bloomscape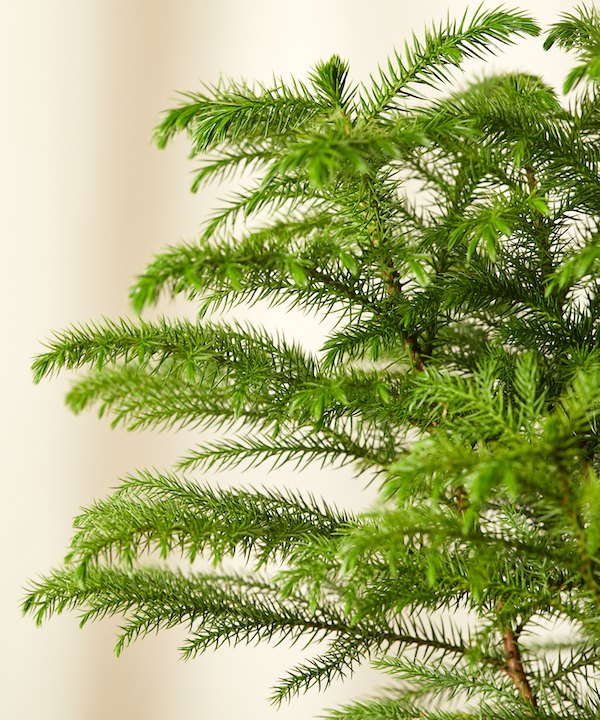 Image via Bloomscape
Let's be honest
— a ten-feet-tall tree isn't the most practical for a home office. That doesn't mean giving up on the festive cheer, as this adorable pine tree lookalike is the perfect way to bring the Christmas spirit to any workspace.
With a small footprint
that's just right on a desk, Bloomscape's
Tabletop Norfolk Pine
is a popular alternative to the usual plants of the season. This hardy houseplant will continue to flourish for years, and unlike other trees, it's soft and delicate needles don't shed, meaning no clean up time required.
2. Eye Mask (Solstice): Take a break from screen time with this natural migraine & tension relief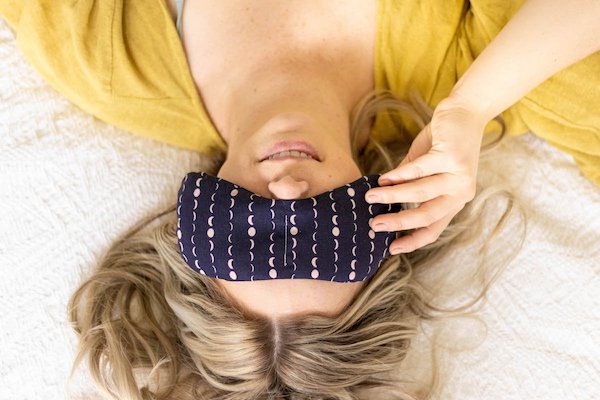 Image via Slow North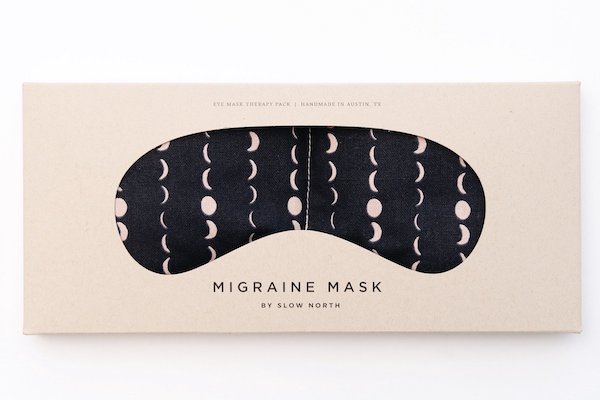 Image via Slow North
Work, even from
the comfort of your own home, tends to be stressful. Slow North's
Eye Mask (Solstice)
provides much-needed relief whenever things get tense, easing away headaches or migraines threatening to derail the day.
The therapy pack,
which works both warm and cold, is made with 100% cotton and linen fibers, and stuffed with unscented lentils for incredible natural relief. Once you're feeling relaxed, the eye mask doubles up as a weighted eye pillow for meditation, allowing you to tap into even more zen.
3. Lift Sit-to-Stand Desk Accessory: Instantly transform your workspace into a chic standing desk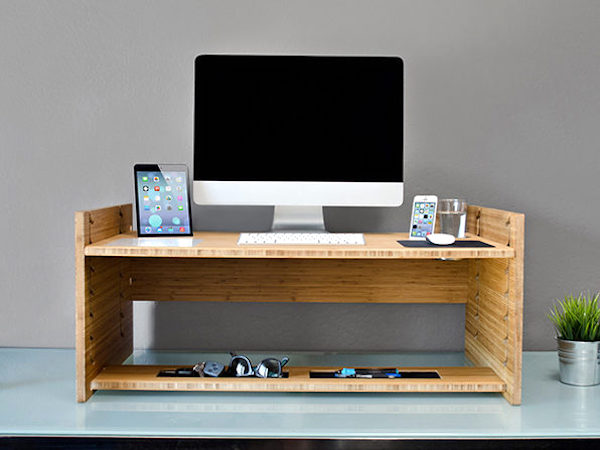 Image via TAXI Deals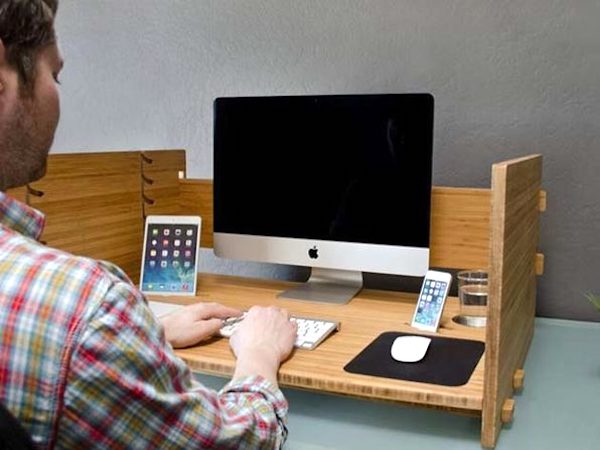 Image via TAXI Deals
If there's one
downside to working from home, it's that we often forget to maintain proper posture — which could lead to terrible backaches and more serious ailments in the long-term. Enter the
Lift Sit-to-Stand Desk Accessory
, a foolproof way to turn one's work surface into a standing desk.
Made of light bamboo,
and fitted with shelves for easy storage, this classy solution even comes with a built-in dry erase board and mousepad, so you'll have everything you need at your fingertips. Simply place it atop your existing desk — and voilà — a more conducive workspace.
4. Keychron K2 Bluetooth Wireless Mechanical Keyboard: An all-in-one keyboard for those who miss the clatters in the office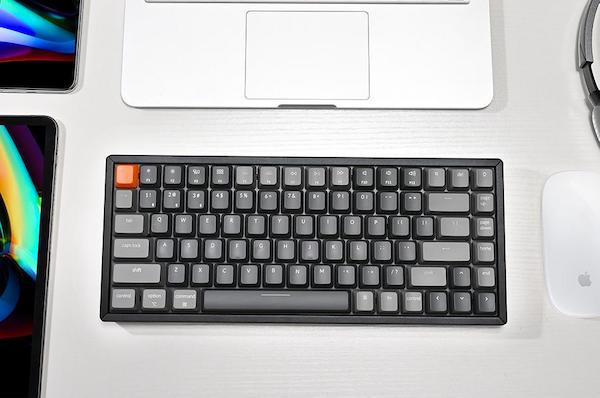 Image via Keychron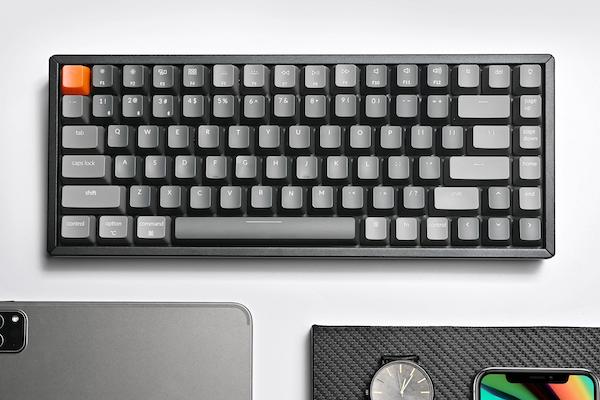 Image via Keychron
The Keychron
K2 Bluetooth Wireless Mechanical Keyboard
is an all-in-one solution for any desk. The sleek, super tactile design (available with white or RGB backlight) comes with operating keys for both Windows and Mac, making it a great choice for users working across one or both platforms.
Able to connect
to up to three devices at once, the keyboard allows you to craft an email on desktop before switching to replying a text message on your phone at a moment's notice. Not to mention, it comes with the longest battery life yet, lasting up to 240 hours (with backlight off) with a 4000 mAh battery.
5. Soulhand Cold Brew Coffee Maker: Since we now make coffee at home, might as well make it really good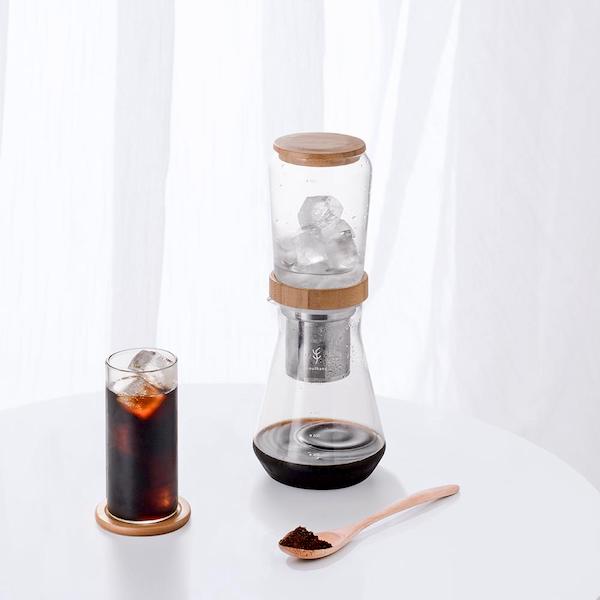 Image via Soulhand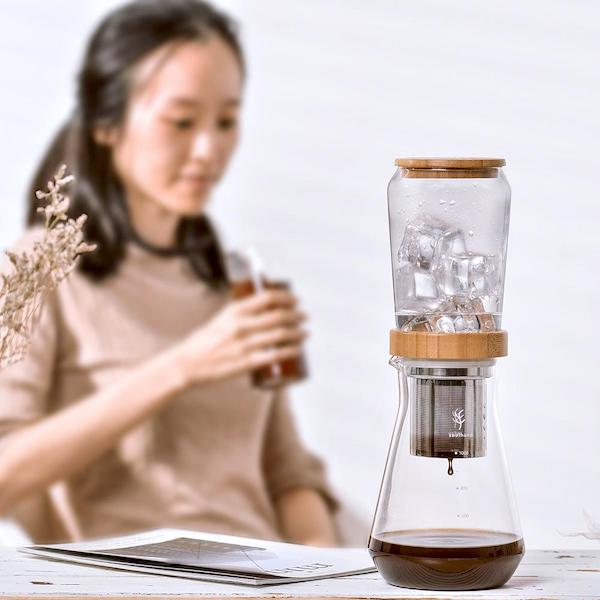 Image via Soulhand
Nothing says
"ready to start the day" like a cup of good, strong coffee. As trips to the pantry for a morning cuppa are no longer an option, Soulhand's
Cold Brew Coffee Maker
is the most simple way to create a brew at home that's just as good as a barista's.
The coffee maker,
which can prepare six to eight cups at once, comes with a simple setup, as well as an easy clean up so brewing your own coffee doesn't have to be a chore. Plus, it doubles up as a tea maker, allowing you to switch up your choice of drink daily so you never get bored.
6. Belkin 3-in-1 Wireless Charger: No more tangled wires with this super-quick charge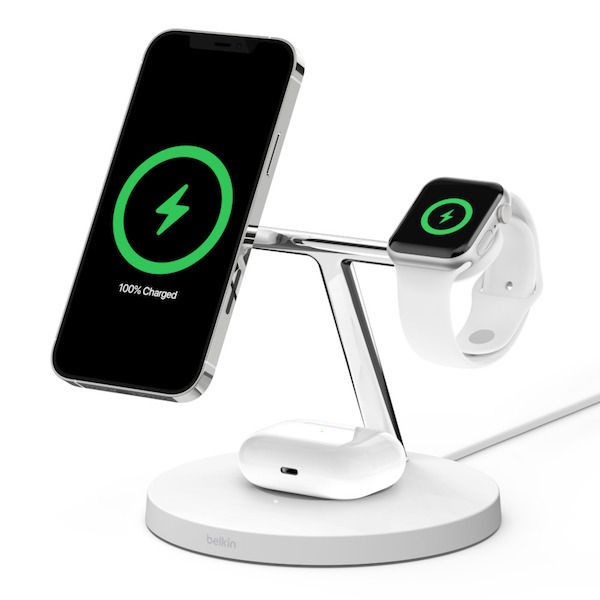 Image via Belkin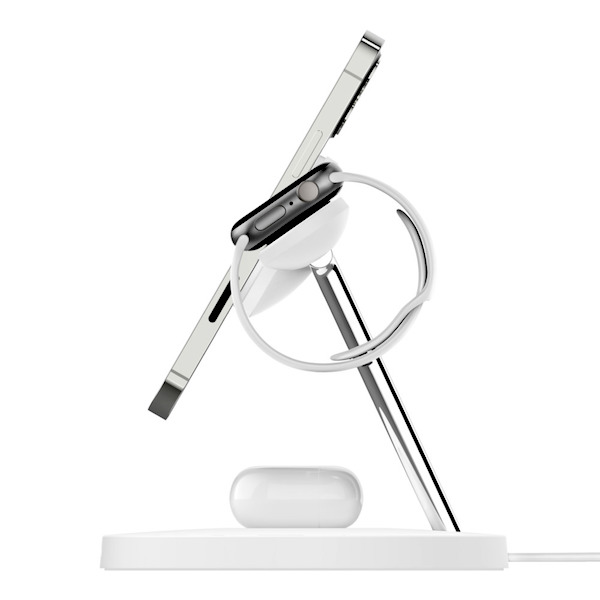 Image via Belkin
If there's one
thing we want to keep away from a conducive work surface, it's clutter. And knowing how many devices we have at once — laptops, smartphones, smart watches, wireless earbuds — it's often a mess of wires when it comes to keep them all charged.
Belkin's Belkin 3-in-1 Wireless Charger
solves this predicament elegantly, allowing you to charge an iPhone, Apple Watch, and AirPods all at once using MagSafe technology. With a 15W output, not only will you be able to charge three devices together without tangled wires, it'll be done extra fast.
7. 'The Better Deck' Deck: Overcome mental block with useful ideas to make virtual presentations more interesting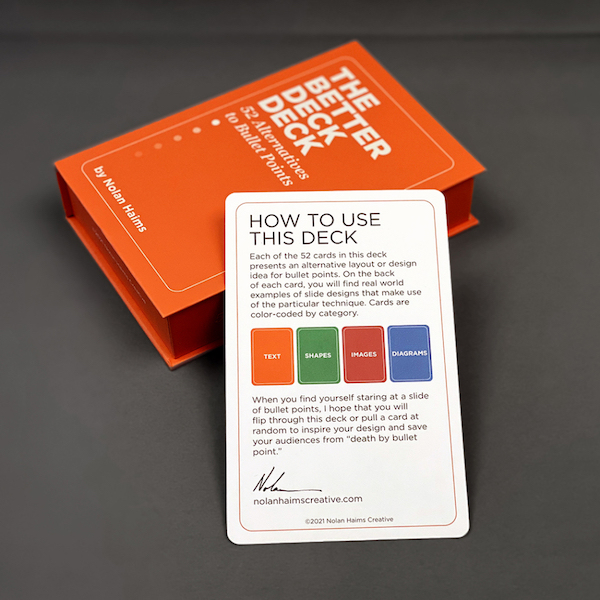 Image via Nolan Haims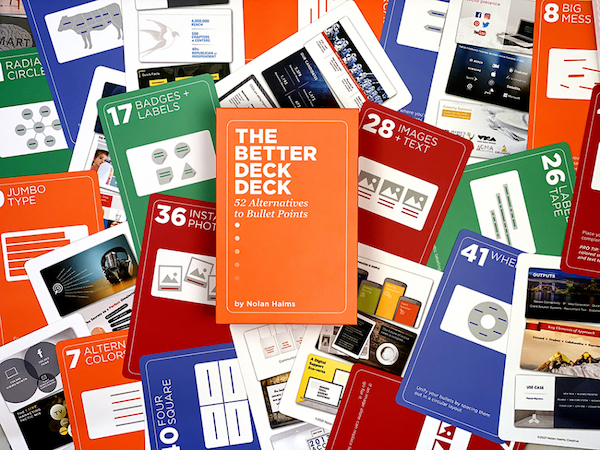 Image via Nolan Haims
Ask most office
workers what they dread, and they'll tell you: creating PowerPoint presentations. The often tedious task doesn't just take hours, but is often repetitive. How many ways can you present information so that it's engaging and eye-catching?
Well, with
'The Better Deck' Deck
, there's no more need to fret over slide layouts. Draw inspiration from 52 different design alternatives, with over 150 professional examples of slides to refer to. There's no doubt your next presentation will stand out from the crowd.
8. PureShape Mousepad: Frictionless glide for to speed up productivity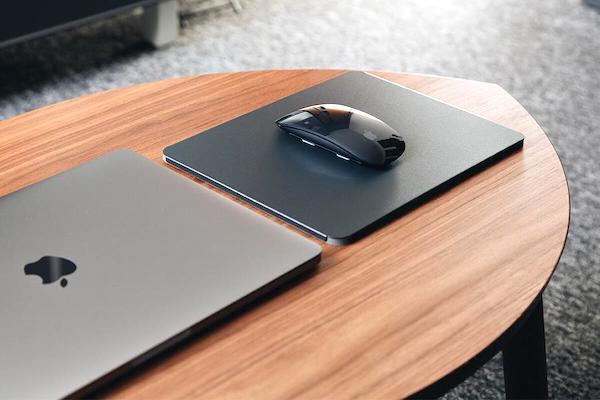 Image via Jarek Szaran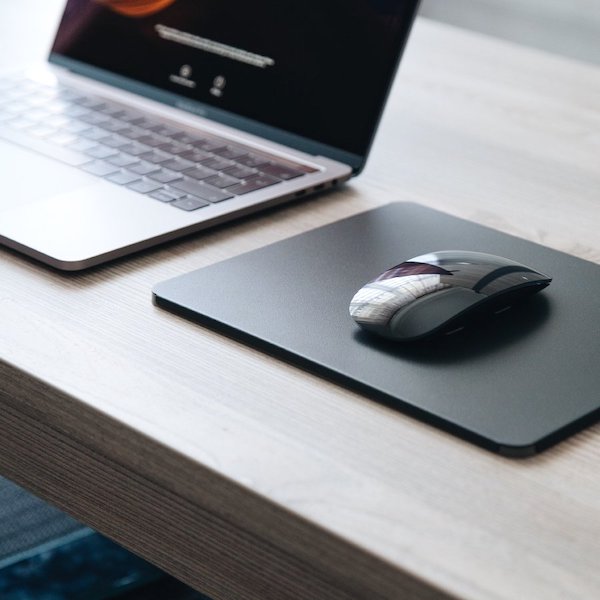 Image via Jarek Szaran
Anyone concerned
with productivity will tell you that a trusty mousepad is important. Not only is it a key part of your workspace's decor, ensuring you have a smooth, comfortable glide while working on your desktop or laptop makes all the difference in an eight hour day.
The PureShape Mousepad,
designed especially for the Apple Magic Mouse, is a high-quality option for Mac users. You'll be able to pair a special mouse add-on, the SmartSlider, together with the mousepad, ensuring minimum friction while you work. Say hello to smoother mouse movements and better precision!
9. KeepCup Brew: A better, more sustainable way to have your morning pick-me-up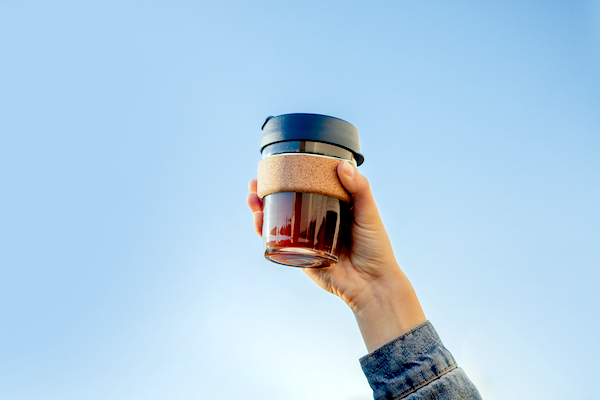 Image via KeepCup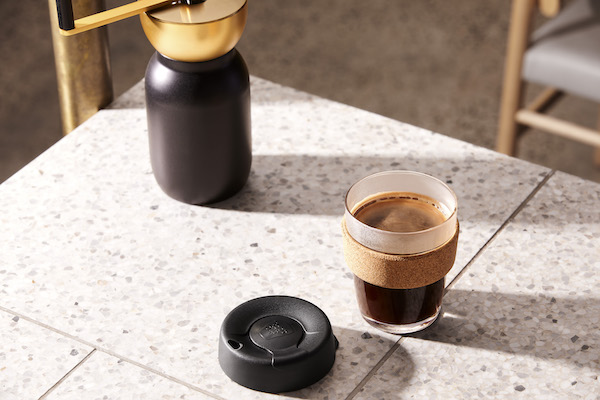 Image via KeepCup
While picking up
a good brew from the nearby coffee shop is one of the hallmarks of a weekday, it's a rather wasteful practice, seeing as how many plastic cups, lids, or straws we use over the months or years.
Even if you're
brewing your own cuppa at home, or still taking a stroll to the cafe around the corner, the
KeepCup Brew
is the most environmentally-friendly way to enjoy your coffee. Made out of durable yet lightweight glass, the sustainably-harvested cork allows you to enjoy a comfortable grip on your reusable cup while sipping on your daily latte.
10. Homesick Holiday Stroll Scented Candle: Stuck in your home office this holiday season? Make it smell like Christmas then!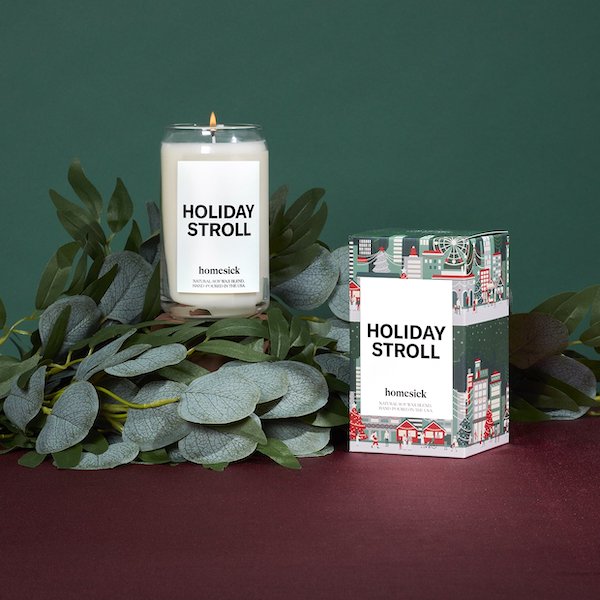 Image via Homesick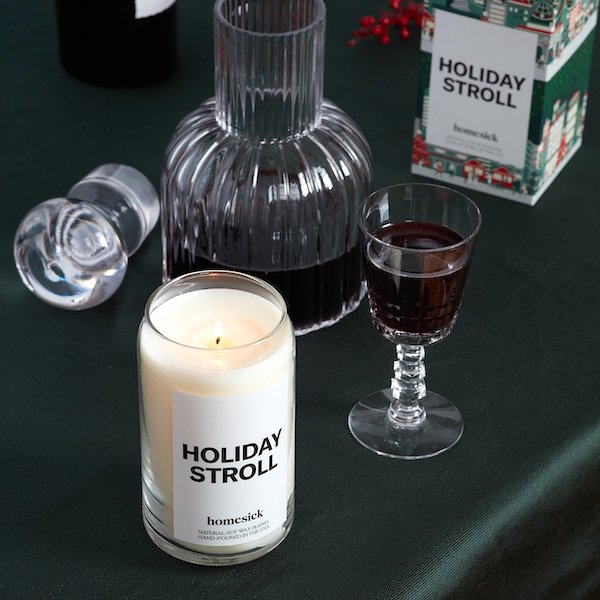 Image via Homesick
Working from home
can get lonely at times, seeing as there are no co-workers to enjoy lunch or after-work happy hour with. There also aren't anymore office parties, and with the holiday season fast approaching, it can get rather gloomy being all by your lonesome.
Homesick's Holiday Stroll Candle
is the antidote to any lonely blues, with its seasonal fragrance making you feel as though you're in the midst of twinkling lights and festive decorations.
With top notes
of red currants and sugar plums, middle notes of wild ivy, blackberries, and lemon, and base notes of winter rose and sandalwood, this scent will no doubt transport you to a joyful place.
This is a sponsored post.
Receive interesting stories like this one in your inbox
Also check out these recent news