Don't miss the latest stories
Share this
Can't Afford A Patek Philippe Classic? Now You Can Bid For Its NFT
By Alexa Heah, 17 Nov 2021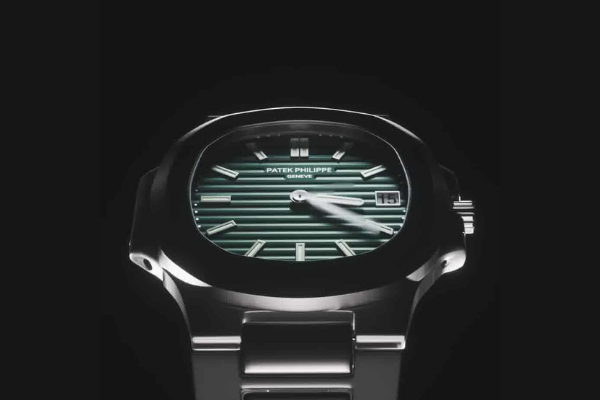 Image via SM-ART
Ask any watch collector,
and they'll tell you owning a Patek Philippe Nautilus is something most of them can only dream of. Apart from the lucky few, it's incredibly difficult—and expensive—to get your hands on one of the most iconic timepieces of all time.
Now, NFT marketplace
SM-ART is giving enthusiasts a chance to bid for the first-ever Patek Philippe NFT, based on the coveted Nautilus.
The auction, created in
partnership with a private collector in the Middle East who owns one of the discontinued models, will see the physical watch be fractionalized through a non-fungible asset (NFA). This will allow interested parties will be able to bid on shares of the timepiece for trading.
In addition to
the shares, bidders will receive the NFT, which acts as a "portal" for one to travel through time from the 1970s to 2006 — allowing you to view milestones from the inception of the coveted collectible to a modern-day 3D animation of the wristwatch.
"The NFT of the
Patek Philippe 'Nautilus' is as groundbreaking and unconventional as the watch was in its time, and we wanted to pay homage to that," explained Danny Sangha, co-founder of SM-ART.
"We were very cognizant
of the craftsmanship that went into it, and have taken the same care with the NFT development. While there are very brief sneak peeks of the NFT on our website, the full NFT won't be revealed until the day of the auction," he said.
According to Robb Report,
the Nautilus was first introduced as a luxury sports watch in 1976, designed by famed horologist, Gerald Genta. Its iconic case, featuring an octagonal bezel with rounded corners—unusual for a design at the time—was actually inspired by a ship's porthole.
"SM-ART has proven
that NFT's have a place in the luxury world, and we are especially proud that we're pioneers in this new digital field," said co-founder, Robin Latham.
"It's incredibly important
to us that each NFT is carefully curated, selected, and verified by our experts. We work with private collectors, artists, museums, and galleries to ensure these NFTs are based on the real artworks or a new original piece is conceived by the artists themselves," she explained.
"This NFT of the
Patek Philippe 'Nautilus' is a case in point — the response we've received so far has been overwhelming, and we are excited to see this NFT make history at auction."
The auction will
launch on November 18 on
SM-ART
.
[via
Robb Report
, cover image via
SM-ART
]
Receive interesting stories like this one in your inbox
Also check out these recent news