Don't miss the latest stories
Share this
Funniest Wildlife Photos Of 2021 Will Get You Chirpy For A New Day
By Mikelle Leow, 17 Nov 2021
​​​​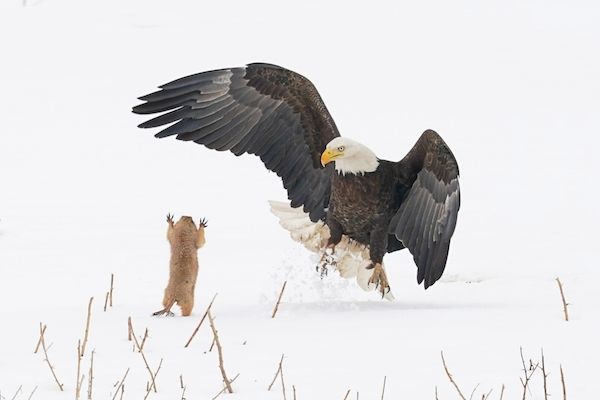 'Ninja Prairie Dog!' by © Arthur Trevino / Comedy Wildlife Photography Awards 2021, taken in Longmont, USA

Year after year, the Comedy Wildlife Photography Awards reminds us that even Mother Nature, who's seen the worst of it all, doesn't take herself too seriously, so why should we?

A turtle "flipping the bird" summed up everyone's thoughts about their regular lives being overthrown in 2020. This year, that same kick-you-in-the-crotch attitude lives—and a distant relative, a Golden Silk Monkey, can relate.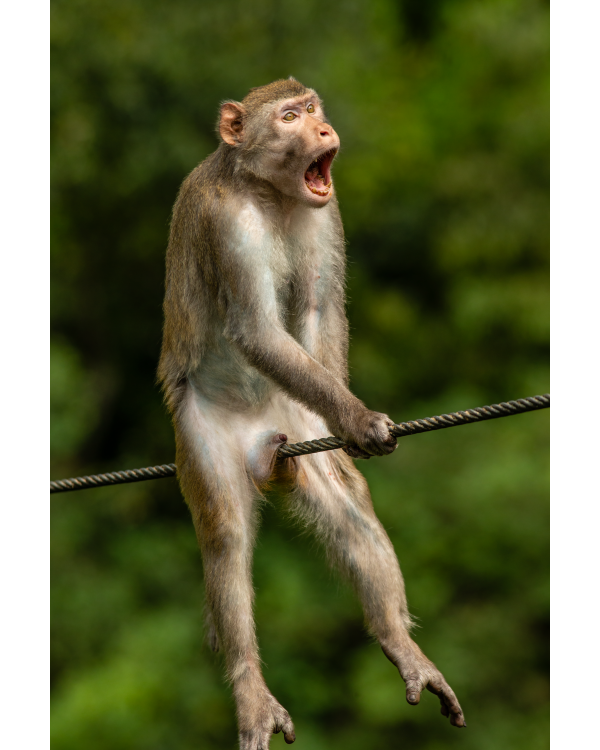 'Ouch!' by © Ken Jensen / Comedy Wildlife Photography Awards 2021, taken in Yunnan, China

Blackburn amateur photographer Ken Jensen's image, Ouch!, of a male monkey whose, erm, nuts seemed to have landed on a wire is the overall winner of 2021's edition, outrunning 7,000 other entries.

The photo was shot in 2016 by the river Xun in the Longsheng Gorge during a family vacation in Yunnan, China. Monkeys in this forest roam freely around humans, curious about visitors but not shy. This particular subject was actually expressing aggression, the photographer explained.

"It is such a great feeling to know that one's image is making people smile globally as well as helping to support some fantastically worthwhile conservation causes," Jensen reflected.

The public's choice was John Speirs' I Guess Summer's Over!, featuring a pigeon smacked in the face by an autumn leaf.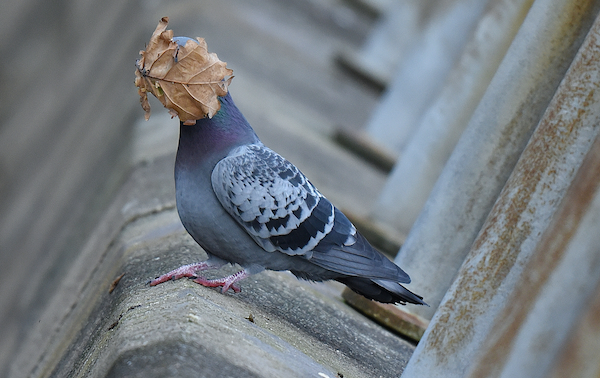 'I guess summer's over' by © John Speirs / Comedy Wildlife Photography Awards 2021, taken in Argyll, Scotland

Founded in 2015, the Comedy Wildlife Photography Award strives to educate the public about conservation with a touch of humor, an intrinsic gift of the spontaneous wildlife. This year, it is donating 10% of its total net revenue to Save Wild Orangutans, a charity that protects wild orangutans within and around Borneo's Gunung Palung National Park.

Have a chuckle at some winning shots from this year, and find out more about the award's causes here.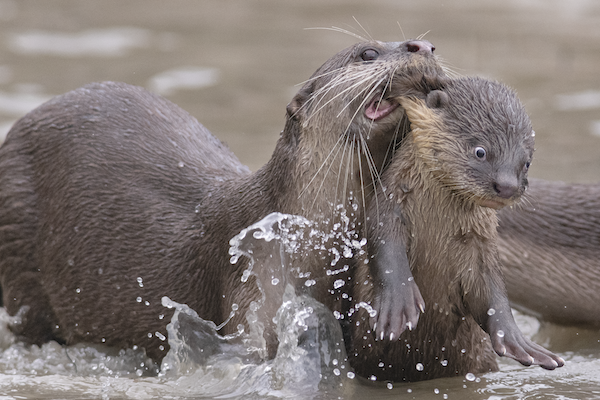 'Time for school' by © Chee Kee Teo / Comedy Wildlife Photography Awards 2021, taken in Singapore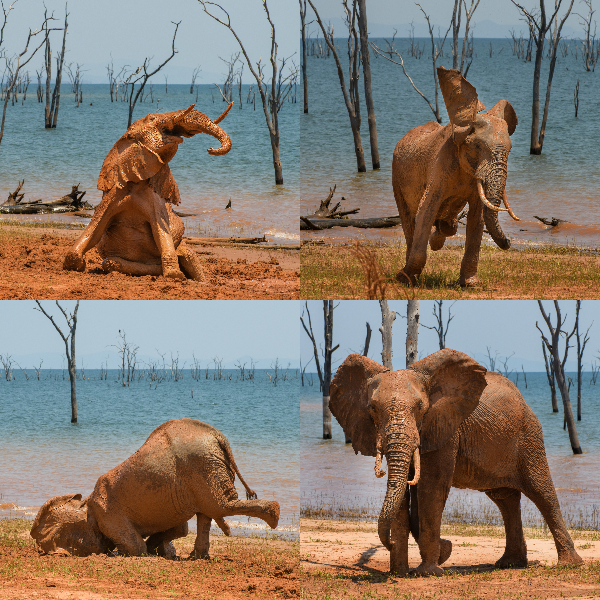 'The Joy of a Mud Bath' by © Vicki Jauron / Comedy Wildlife Photography Awards 2021, taken in Matusadona Park, Zimbabwe
'Hugging Best Friend After Lockdown' by © Rahul Lakhmani / Comedy Wildlife Photography Awards 2021, taken in New Delhi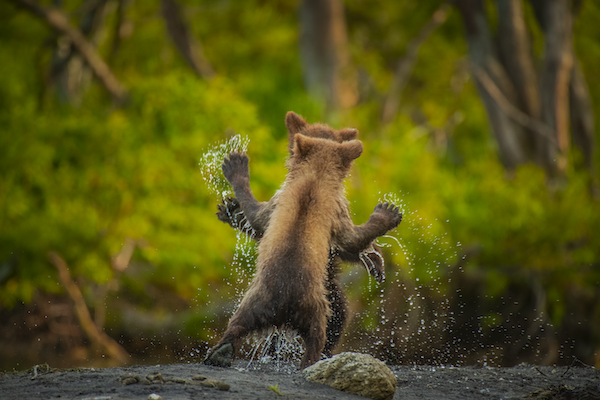 'Let's dance' by © Andy Parkinson / Comedy Wildlife Photography Awards 2021, taken in the Kamchatka Peninsula, Far East Russia
​​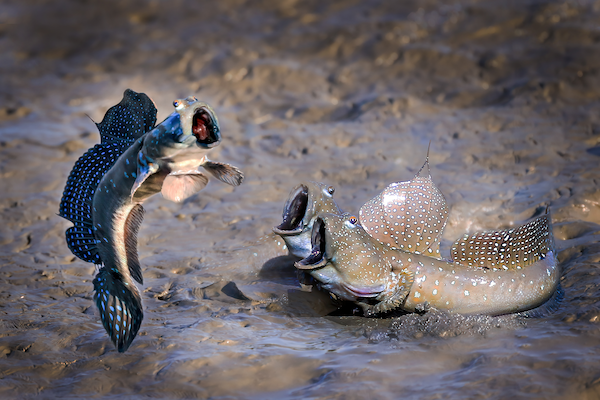 'See who jumps high' by © Chu Han Lin / Comedy Wildlife Photography Awards 2021, taken in Taiwan
​​
'Majestic and Graceful Bald Eagle' by © David Eppley / Comedy Wildlife Photography Awards 2021, taken in Southwest Florida, USA
​​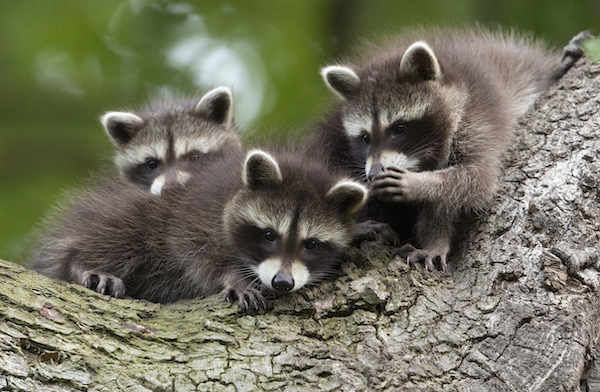 'Chinese whispers' by © Jan Piecha / Comedy Wildlife Photography Awards 2021, taken in Kassel, Germany
​​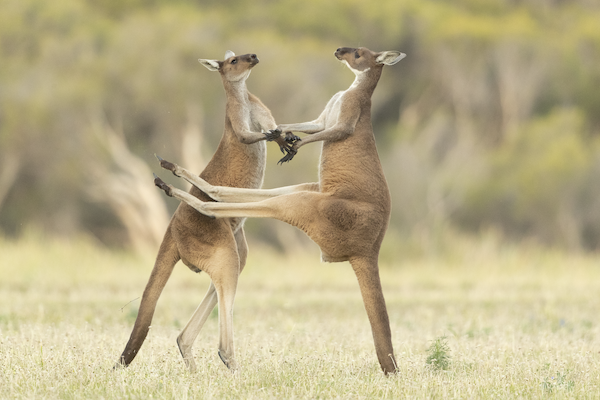 'Missed' by © Lea Scaddan / Comedy Wildlife Photography Awards 2021, taken in Perth, Western Australia
​​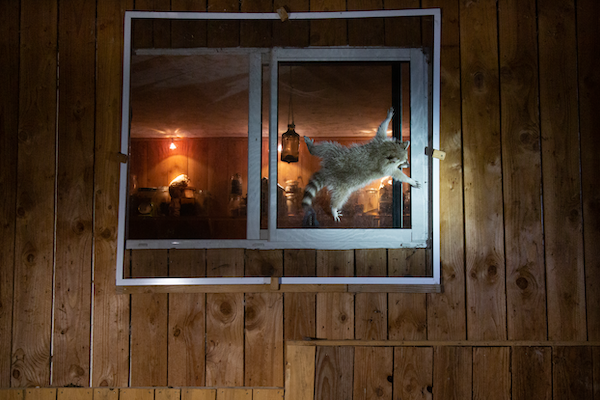 'How do you get that damn window open?' by © Nicolas de Vaulx / Comedy Wildlife Photography Awards 2021, taken in France
​​​​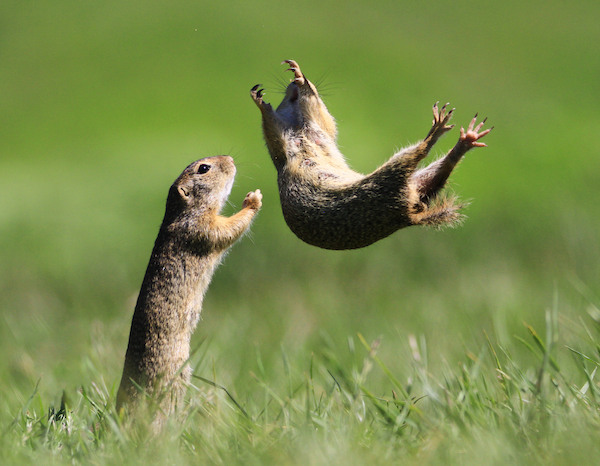 'I got you' by © Roland Kranitz / Comedy Wildlife Photography Awards 2021, taken in Hungary
[via
Comedy Wildlife Photography Awards
, images by various photographers and featured with permission]
Receive interesting stories like this one in your inbox
Also check out these recent news