Don't miss the latest stories
Share this
Fujifilm Unveils Retro, Hybrid Instax Mini Camera-Printer With Analog Details
By Ell Ko, 18 Nov 2021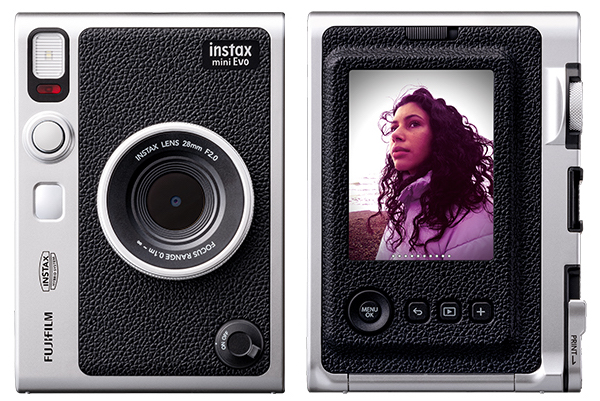 Image via Fujifilm
Fujifilm has just
taken the best of the past, future, and present, and packaged it neatly into a new camera: the delightfully retro-themed Instax Mini Evo.
Despite its vintage
look, Fujifilm is stating that this is the most futuristic model it has ever made to date, and that the print quality has been almost doubled compared to the previous Instax cameras.
Its claim as the
most advanced model of Instax yet can be attributed to built-in lens effects for real-time filters, as well as being able to pair with a smartphone to transfer soft copies of the instant prints.
This Mini Evo is
also the first Instax camera to come equipped with a print lever, lens dial, and film dial, which is as much a step back as it is forward: it hopes to offer up "the joy of creating photographic arts with analog operations."
Even the operational
sounds have been factored in, so those into clicky-sound-related ASMR are in for a real treat.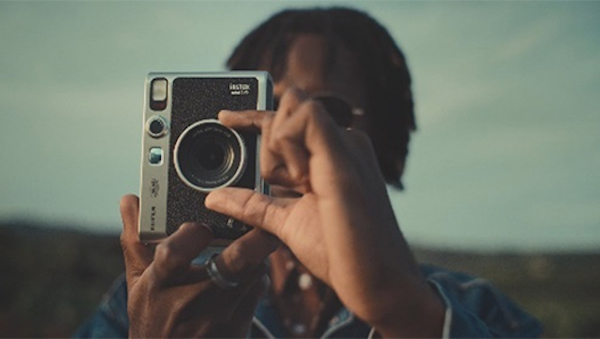 Image via Fujifilm
10 different lens
effects such as 'Soft Focus' and 'Light Leak' can be accessed through turning a lens dial, which replaces the usual adjusting focus or zoom that the dial has been previously associated with. These can be combined with another 10 different film effects, which are controlled through a dial on top of the camera. This has a 100-strong combination potential.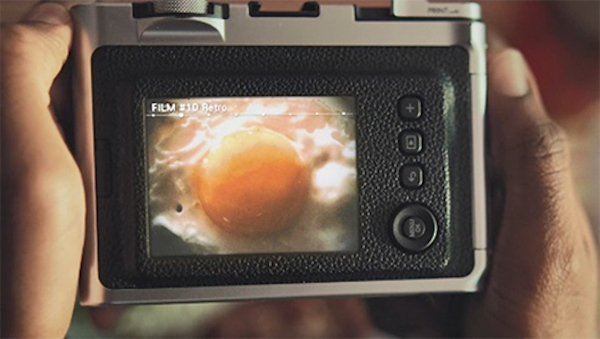 Image via Fujifilm
After viewing the
shot on the three-inch LCD monitor on the rear panel, users can then choose which they want to print, saving on time and undoubtedly many copies of film.
With the "save
printed images" function, another first for Instax, other copies of the photos can be saved to the user's smartphone. When these images are saved, they'll also be decorated with the iconic Instax frame as a border.
Its silver exterior,
complete with faux leather accents, was designed to evoke a "sense of luxury" in mind. The main body is a tribute to the design of the classic camera, although the firm has made sure that the camera will still be comfortable to hold for both portrait and landscape shots.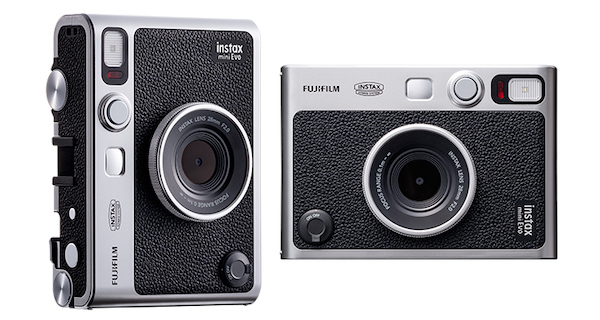 Image via Fujifilm
Fujifilm has stated
that the tagline for this stunning new product is "show how you see the world," one with the aim of "urging potential users to combine the lens effects and film effects to express a precious moment in a way that reflects their emotions to the maximum extent."
Also being released
on the same day will be a new film, 'Stone Gray', its mini-format offering a gray frame "accentuated with metallic silver to give off a sense of luxury, adding an exquisite touch."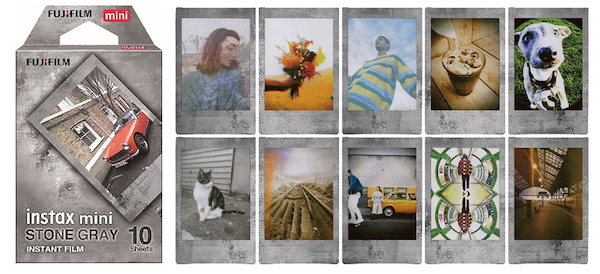 Image via Fujifilm
The new Instax
Mini Evo will be released in early December in Japan, and
Engadget
has reported that it will be making its way to the US in February. It'll be retailing for somewhere around US$200.
[via
Gizmodo
, all images via
Fujifilm
]
Receive interesting stories like this one in your inbox
Also check out these recent news