Don't miss the latest stories
Share this
Shutterstock Unveils Color Predictions For 2022, Measured Down To The Pixel
By Alexa Heah, 18 Nov 2021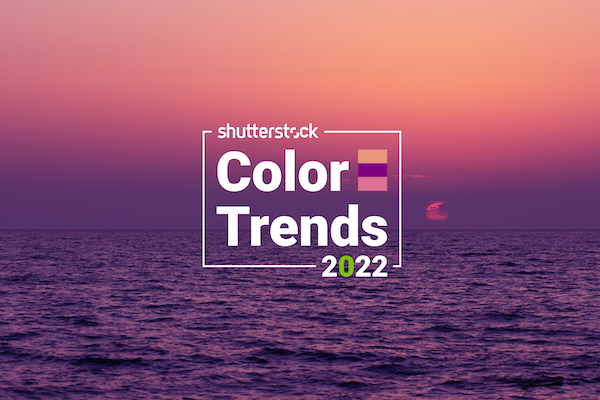 Image courtesy of Shutterstock
Each year, analysts
at
Shutterstock
sift through huge amounts of data to determine which colors designers are most likely to gravitate towards in the upcoming year.
This year, the
royalty-free assets platform has even used its very own artificial intelligence technology to explore how a specific color is perceived online, so branding experts and marketers can pick the right shade for their clients' needs.
How it works:
millions of images are analyzed, with comparisons drawn between the exact shade of an individual pixel and the click-through rate of the picture, resulting in a list of hues that are most likely to appeal to audiences online.
Turns out, 2022's key colors
are ones that seem to evoke feelings of calmness and serenity, which isn't surprising given the state of the world around us. As we seek comfort within, 'Calming Coral', 'Velvet Violet', and 'Pacific Pink' draw us into a palette full of lush, good vibes.
Calming Coral

(#E9967A)
This nostalgic
tint is just as comforting as "a soothing bath bomb when expertly employed."
Velvet Violet

(#800080)
The boldest
of the 2022 colors, the regal tone expresses "dignified grace and allure."
Pacific Pink

(#DB7093)
Resembling a
fading rose petal, this subtle hue conjures up memories of "a still frame from your favorite Wes Anderson film."
Keen on Green
Additionally, Shutterstock
revealed that advertisements with shades of green in their color scheme were most well-received. This year's data showed that emerald, jade, lime, mint, and other forest-themed hues drew the most click-through rates and conversions.
Interested to know which colors are most popular around the globe? Take a look at each region's favorite shades below.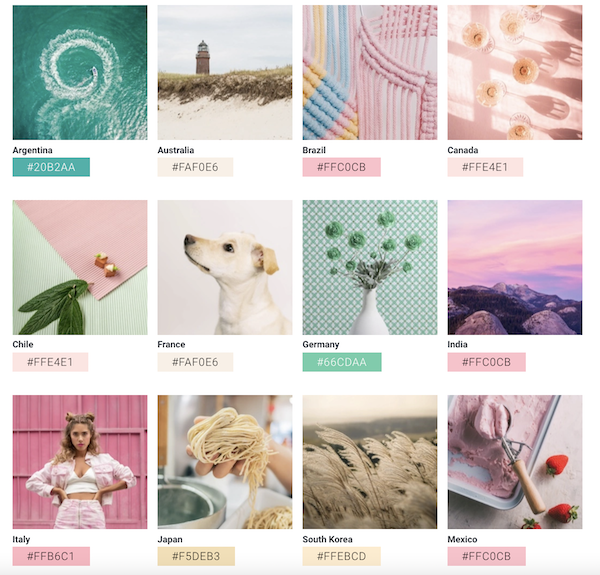 Image courtesy of Shutterstock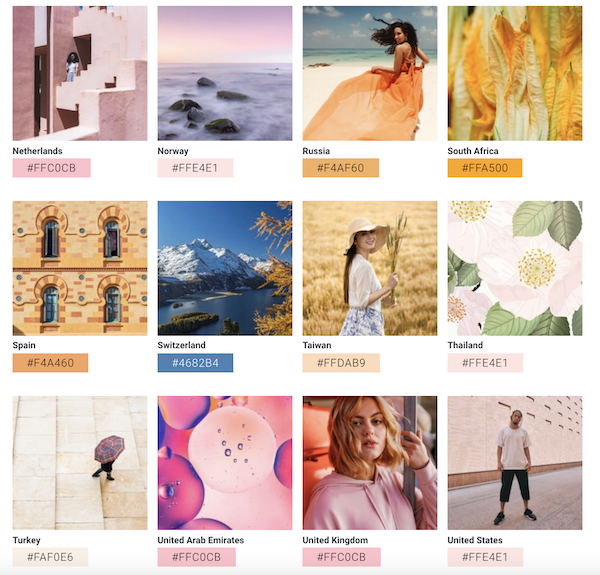 Image courtesy of Shutterstock
[via
Shutterstock
]
Receive interesting stories like this one in your inbox
Also check out these recent news