Don't miss the latest stories
Share this
Airbus A340 Lands On Antarctica For First Time Ever, Making Supplies Reachable
By Alexa Heah, 26 Nov 2021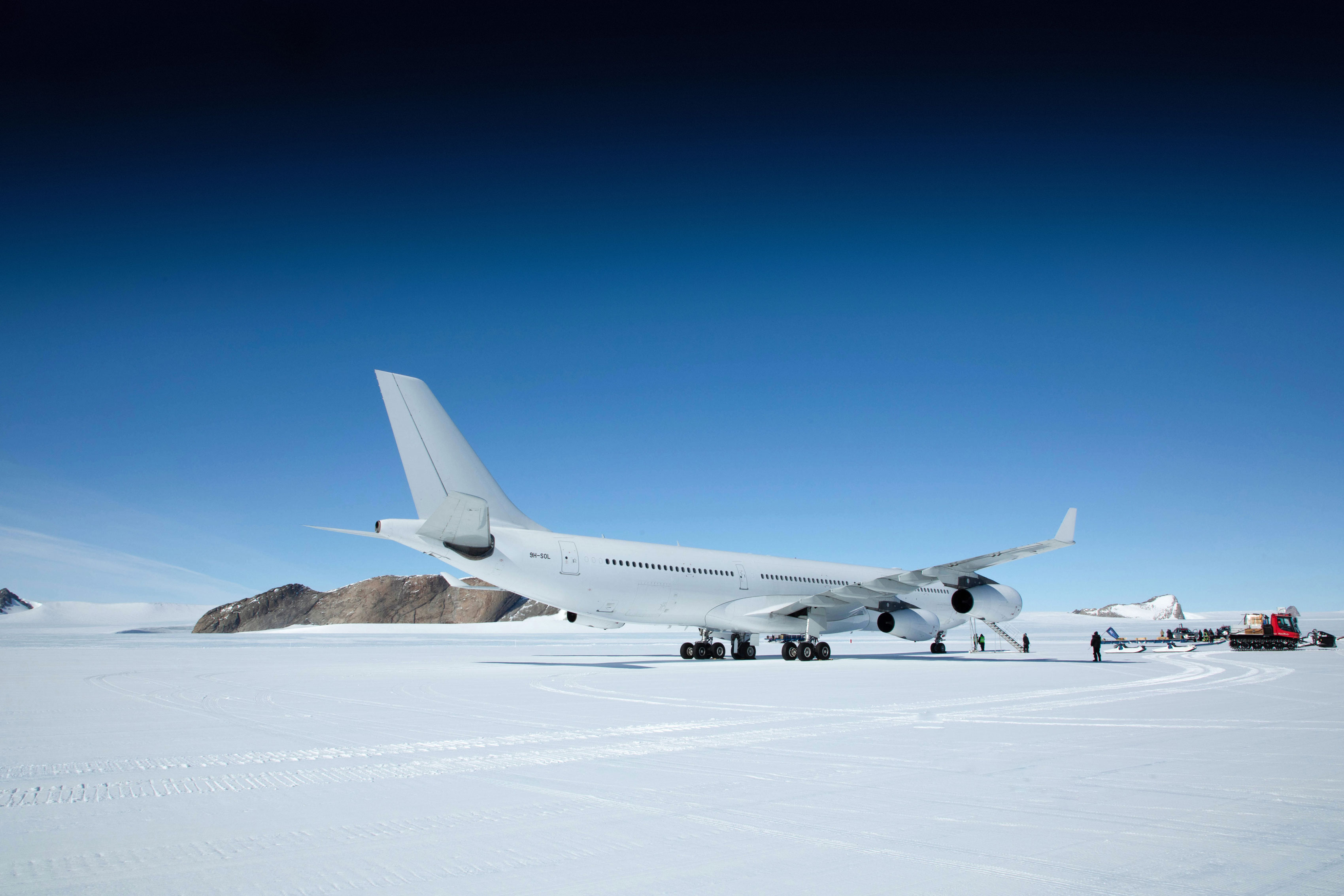 Image via Hi Fly
In a world first,
an Airbus A340 has reached Antarctica. The mission, undertaken by aviation firm Hi Fly, took off from Cape Town, South Africa before touching down on the planet's southernmost continent for the first time ever.
According to CNN,
the aircraft was commissioned by Wolf's Fang, a luxury adventure camp by tourism company White Desert, to bring much-needed supplies to the rural resort.
Each leg of the flight
took about five and a half hours, covering a distance of 2,500 nautical miles in total. The crew spent just under three hours on Antarctica's icy runway, which is designated as a C Level airport — meaning only highly specialized crew are allowed to fly there due to the tricky conditions.
"Grooving is carved
along the runway by special equipment, and after cleaning and carving we get an adequate braking coefficient; the runway being 3,000 meters long, landing and stopping an A340 that heavy on that airfield wouldn't be a problem," Captain Carlos Mirpuri wrote in his log.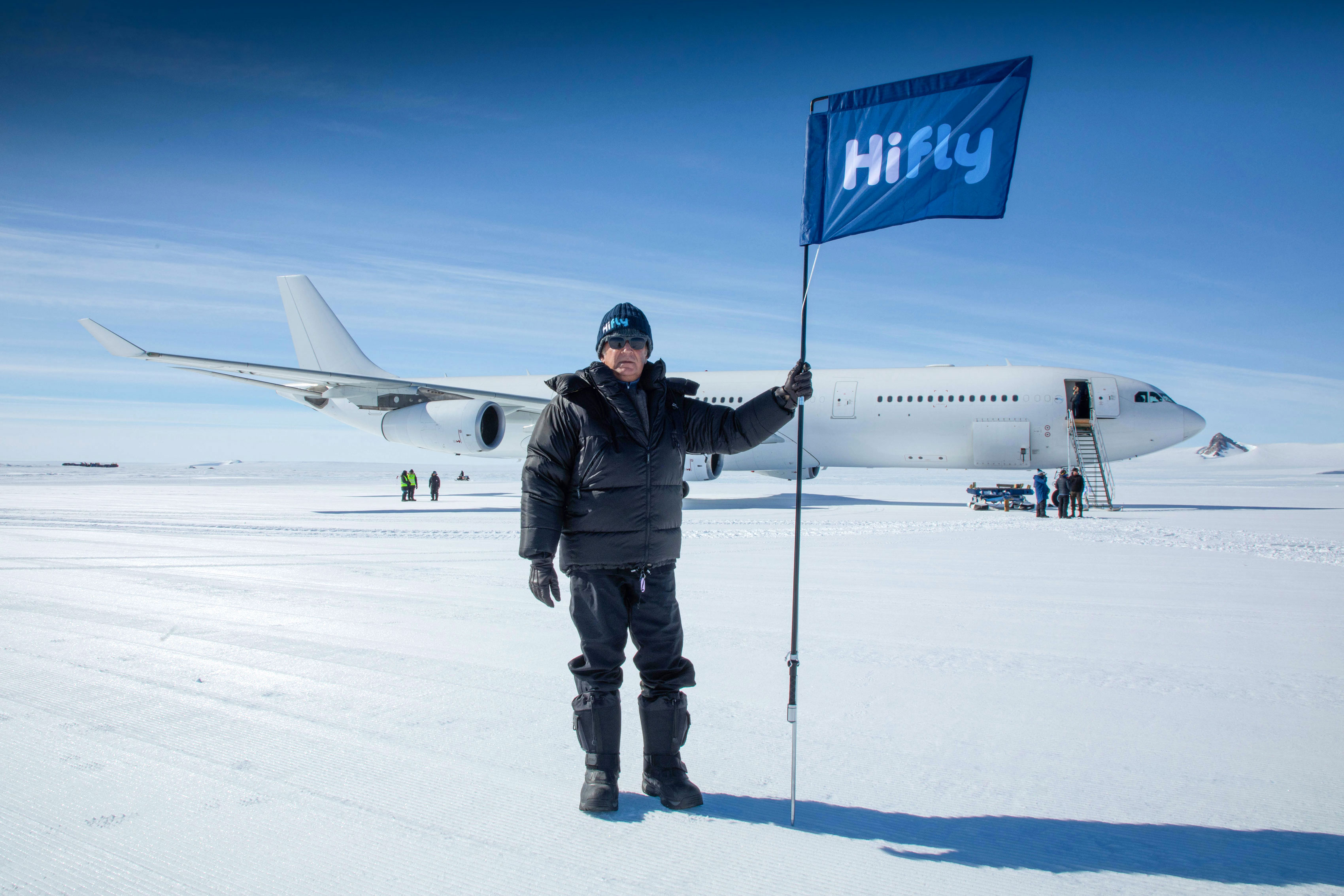 Image via Hi Fly
The most difficult part
of landing in such harsh conditions is the blue ice, which although is a spectacular sight, reflects a lot of light back into the pilot's eyes. This causes a glare that could disrupt the captain's field of vision while landing.
"The reflection is tremendous,
and proper eyewear helps you adjust your eyes between the outside view and the instrumentation. The non-flying pilot has an important role in making the usual plus extra callouts, especially in the late stages of the approach," explained Mirpuri.
Before this mission,
only short exploratory flights had traveled to Antarctica, with scientists and topographers being among those who surveilled the landscape. While there are still no airports on the continent, there are 50 landing strips and runways available, and if this demonstration is anything to go by, more planes could be landing in the ice soon.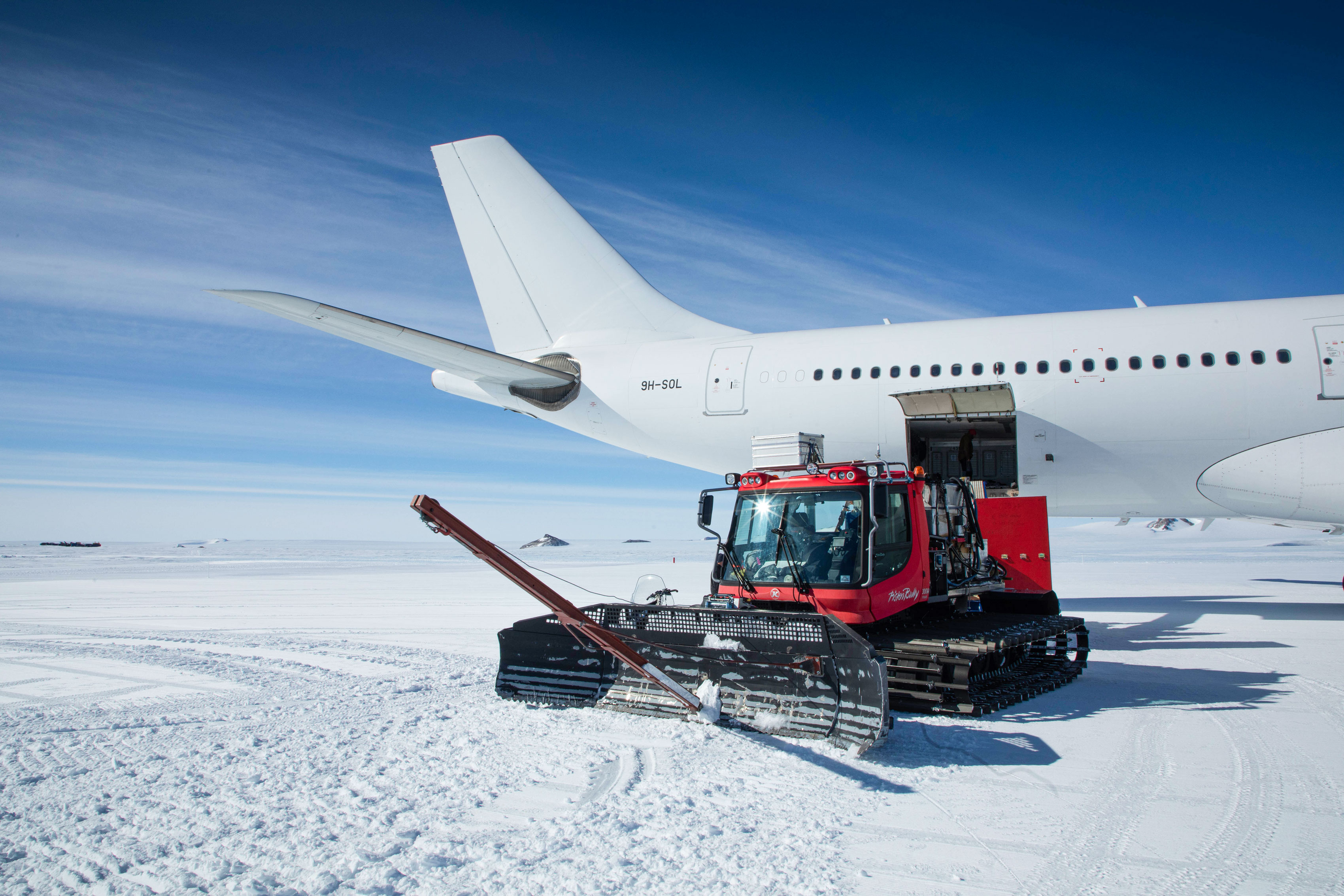 Image via Hi Fly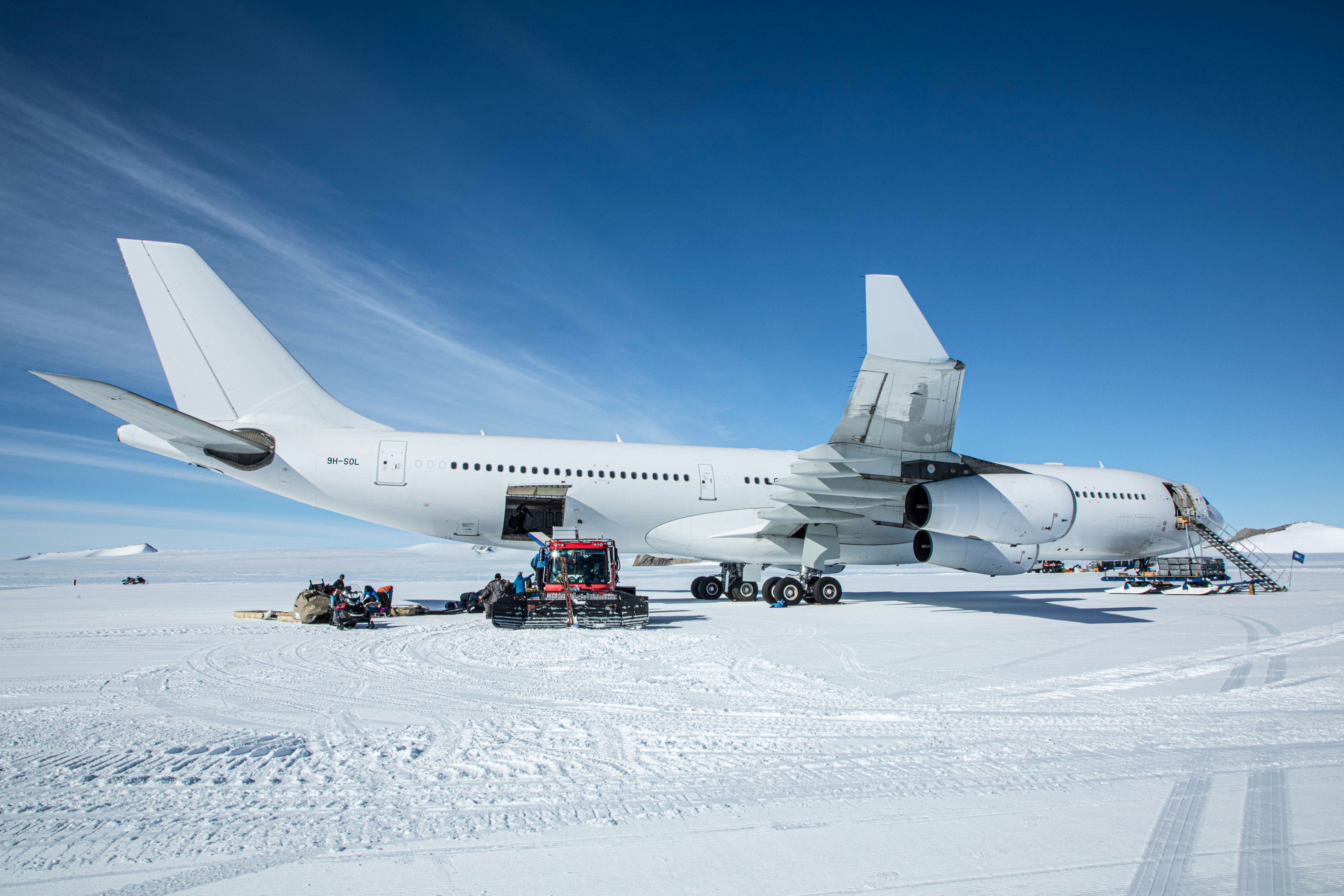 Image via Hi Fly
[via
CNN
, images via
Hi Fly
]
Receive interesting stories like this one in your inbox
Also check out these recent news