Don't miss the latest stories
Share this
Chocolate Brand's Ad About Sweet Romance Turned Abusive Grips Internet's Hearts
By Mikelle Leow, 01 Dec 2021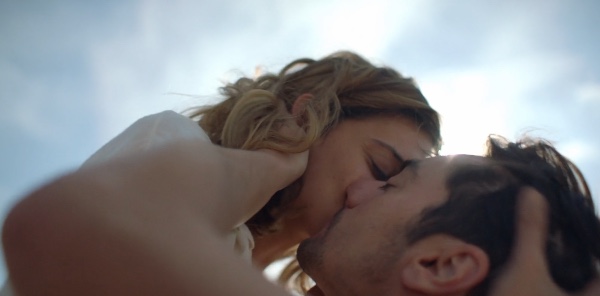 Video screenshot via Ogilvy Greece
A box of chocolates
might be one of the sweetest gifts to pamper your partner with, but this campaign by an actual chocolate company isn't about treating your forever valentine. Lacta, a brand under the Mondelēz empire, is taking a step back from the usual tropes of confectionery advertising to expose the bitter, unseen side of some relationships.
Teaming up with
advertising agency Ogilvy Greece, Lacta unleashed
Don't Ever Leave Me
, a stirring film of two lovers that starts out sweet and giddy but spirals into domestic violence. The video was directed by renowned director Argyris Papadimitropoulos.
Straight out of a movie,
the couple is first depicted to be brimming with new love, but viewers rooting for them will soon find out that the man's affection is a seed that grows into an unhealthy obsession. He gets furious if his partner decides to step out of the house without him and alienates her from her family and friends.
This isn't love;
it's possession and could manifest into something far more treacherous.
The film addresses
a common question that victims of abusive relationships get from onlookers: "Why didn't you just leave?"
It suggests that victims
have tried to end such relationships, but it's often one of the most dangerous decisions they can make.
Even if they've successfully
left an abusive partner, the next 18 months are still considered "the most dangerous time" for them, according to findings by
Battered Women's Support Services
cited by
Muse by Clio
.
In 2021, there were
13 femicides
in Greece that caught media attention—with many more acts of abuse unreported. As part of International Day for the Elimination of Violence Against Women on November 25, Lacta wanted to illustrate signs of abuse that are sometimes easy to dismiss as extreme forms of love.
After initiating a breakup,
the woman gets out of the car, but the man also steps out to chase after her, and kills his girlfriend by pushing her off a cliff.
At the end, the film's title
is corrected to read: "Don't Ever Leave Me (because I'll hurt you)." Viewers are directed to the website of the
Diotima Center
, a local nonprofit focused on gender rights, for help to identify early signs of abuse.
The spot struck a chord
with Greek audiences. As detailed by
Muse by Clio
, it became a trending topic on Twitter in Greece and became the number-one video on YouTube at launch.
[via
Muse by Clio
and
The Drum
, video and cover image via
Ogilvy Greece
]
Receive interesting stories like this one in your inbox
Also check out these recent news