Don't miss the latest stories
Share this
Facebook Allowed Paid Advertisements Comparing Vaccines To The Holocaust
By Alexa Heah, 06 Dec 2021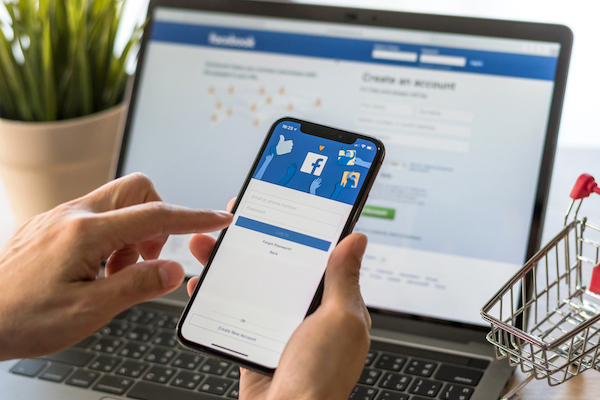 Image via Chinnapong / Shutterstock.com
Recently, it has been
revealed that Facebook sold advertisements promoting anti-vaccine sentiments, including paid posts comparing the government's response to COVID-19 to Nazi Germany.
These campaigns
were funded by merchandise companies, which spent hundreds of thousands of dollars running these advertisements on the platform.
Last week, Fox News anchor
Lara Logan
incurred backlash
when she likened Dr Anthony Fauci to a notorious Nazi physician known as the "Angel of Death." The outrage happened at the same time advertisements of a sweater, with the words "I'm originally from America but I currently reside in 1941 Germany," made the rounds on Facebook.
Even more drastic,
a different advertisement—comparing the vaccine rollouts to the Holocaust—falsely implied that the government was attempting to cull citizens all over the country. This particular campaign was run by a page named 'Ride the Red Wave', which earlier this year had offered T-shirts emblazoned with the slogan "make hanging traitors great again."
According to CNN,
Facebook made over US$280,000 from advertisements by Ride the Red Wave since May 2021. While the page itself has fewer than 10,000 followers, its paid campaigns potentially reached millions of Facebook users.
Next Level Goods,
another page by a separate entity, was found to have spent more than US$500,000 since 2019, including promoting its anti-vaccine T-shirts.
Data showed that in
August this year, a T-shirt that read "Proudly Unpoisoned" had reached over 450,000 users on the social media platform. The brand would have paid about US$2,500 for the paid campaign, with most of the advertisement's viewers located in Texas, Florida, and California.
In response to
the findings, a spokesperson for Meta said such advertisements were against Facebook's vaccine misinformation policies, though it's unclear as to why they weren't flagged by the site's detection systems.
Laura Edelson, a researcher
at New York University who specializes in Facebook advertising, told
CNN
that the site does not manually review all of its paid advertisements. This could explain why some of the anti-vaccine campaigns were allowed to run on the platform without being stopped.
Going forward,
it's unclear how Facebook will address the problem of widespread paid misinformation campaigns on its platform, though it's certainly concerning that millions of users are being exposed to such rhetoric daily on their social media feeds.
[via
CNN
, cover image via
Chinnapong / Shutterstock.com
]
Receive interesting stories like this one in your inbox
Also check out these recent news