Don't miss the latest stories
Share this
Micro-Camera As Tiny As A Grain Of Salt Can Take Surprisingly Sharp Photos
By Mikelle Leow, 06 Dec 2021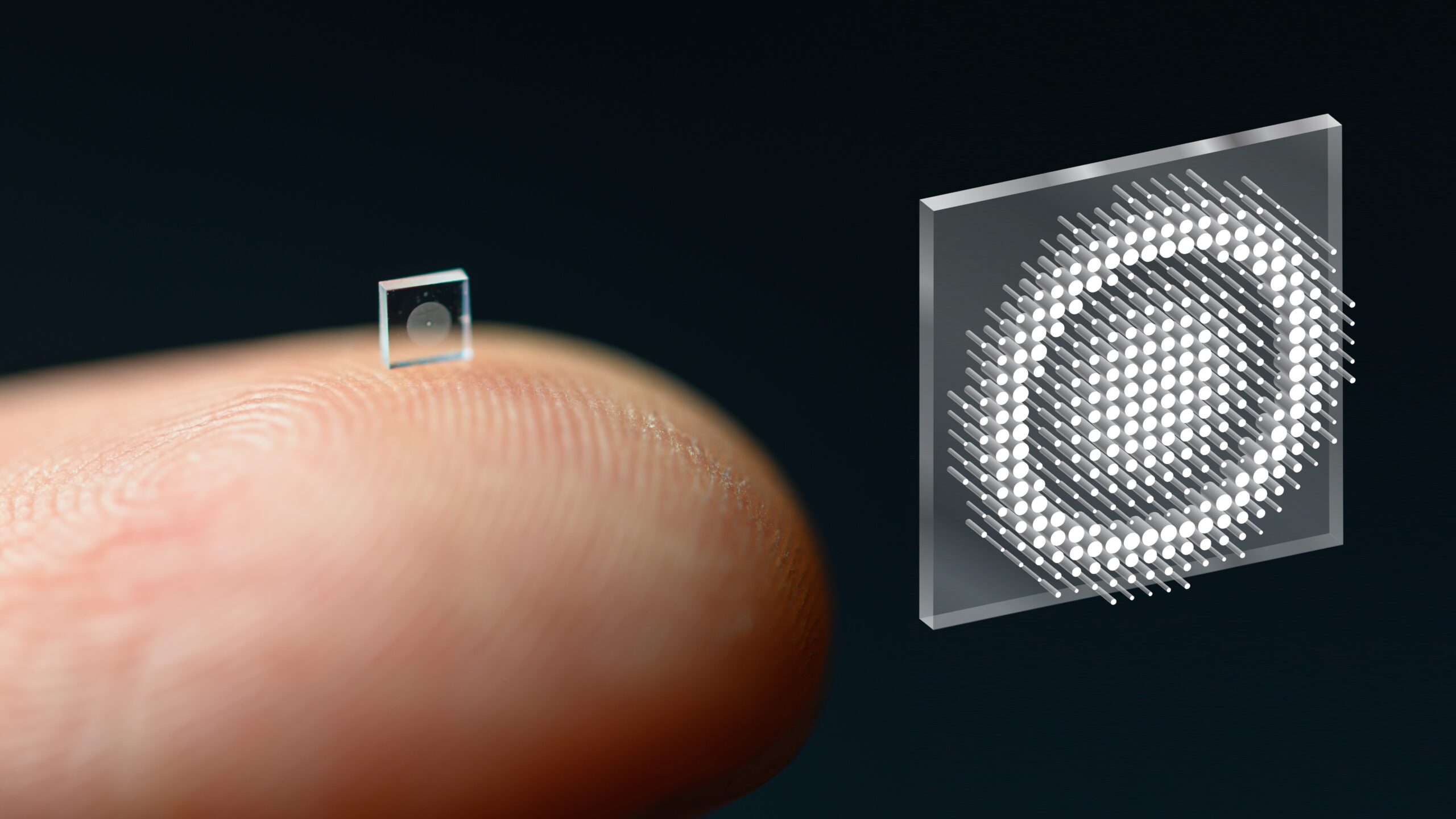 Image via Tseng et al / Princeton University (Open Access)
Phone camera setups
are getting larger and larger, with dual lenses being bumped up to triple. That's what makes this new ultra-compact camera so compelling—it's the size of a grain of salt, yet can take photos far superior to those of cameras its size.
Developed by computer scientists
at Princeton University and the University of Washington, this ultra-compact camera captures full-color pictures on par with regular lenses half a million times larger,
ScienceAlert
notes. To build it, the researchers used a technology called a metasurface, which is made of 1.6 million cylindrical posts—each painstakingly computed to capture objects in front of the camera in the most optimal quality. Altogether, the material stretches a wee half a millimeter wide.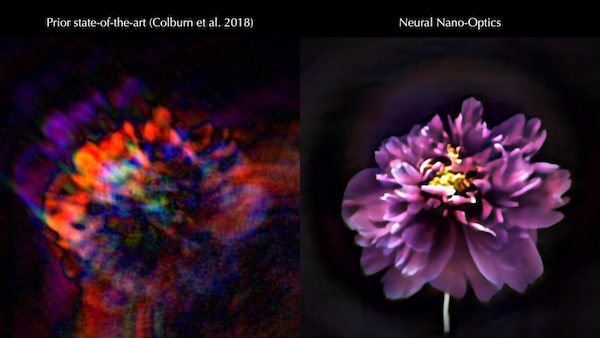 A photo snapped by an existing "state-of-the-art" micro-camera (left) VS one taken by this new camera. Image via Tseng et al / Princeton University (Open Access)
With this camera,
the scientists have dreamed up a world of possibilities it can delve into, such as identifying hard-to-spot signs of disease in the human body. It could also be built into soft robots to navigate unexplored terrain.
Its ability to take
sharp photos comes from a mix of hardware and machine learning techniques, which help to decrease blur and other distortions.
Furthermore, the micro-camera's
metasurface is constructed with silicon nitride, a glass-like material commonly used by consumer electronics manufacturers, making it fairly easy to mass-produce. As such, the team imagines its applications extend to everyday products too, such as smartphones.
The gadget's minuscule size
means it can be placed alongside others of its kind to form an entire surface of cameras. Fitted under a smartphone or laptop display, this surface could eliminate the need for disruptive camera systems (like the notch) appearing on these devices.
"We could turn individual
surfaces into cameras that have ultra-high resolution, so you wouldn't need three cameras on the back of your phone anymore, but the whole back of your phone would become one giant camera," explains computer scientist Felix Heide, one of the researchers in the project, which was described in detail in a new paper published by the
Nature
scientific journal.
[via
ScienceAlert
, images via
Tseng et al / Princeton University
(Open Access)]
Receive interesting stories like this one in your inbox
Also check out these recent news