Don't miss the latest stories
Share this
Huawei Debuts Stainless Steel Water Bottle That Runs On An Operating System
By Ell Ko, 16 Dec 2021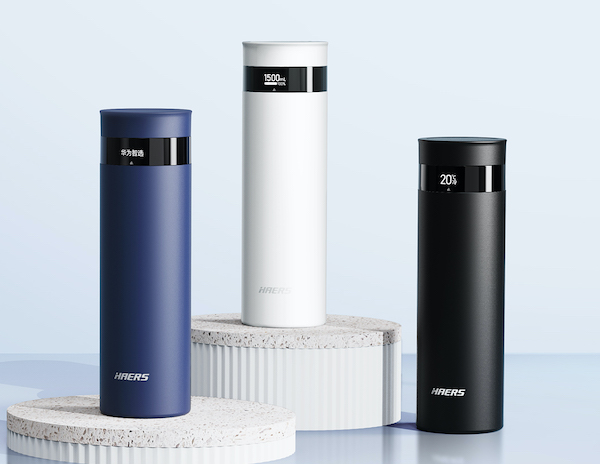 Image via Huawei
HarmonyOS, Huawei's
proprietary operating system, came to life after the company was
banned
from using Google and Android on its devices circa 2019. And as the ecosystem grows, so does its network of gadgets.
Latest in the lineup
to run HarmonyOS might be a surprising offering: a water bottle. Yes, the water bottle runs an operating system.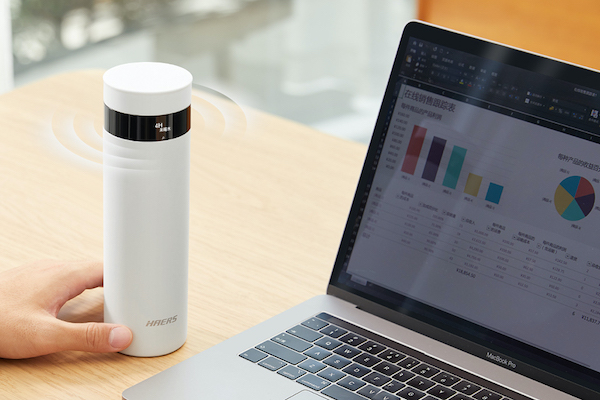 Image via Huawei
Haers, a well-known
maker of vacuum food products, has launched a stainless steel water bottle on Chinese online marketplace
Vmall
that functions, and connects to, Huawei's HarmonyOS.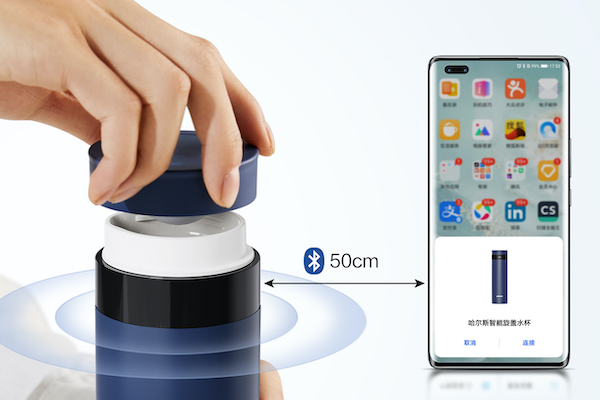 Image via Huawei
Made of corrosion-resistant
stainless steel, the bottle can also be filled with juice, cola, coffee, soy milk, and tea. The product listing also claims that there's an antibacterial coating on its surface, which is capable of eradicating 99.9% of germs—a continued sign of the times.
As noted by
Huawei Central
, it appears that the OS' function on this smart water bottle serves to update users on the status of the bottle and its contents. This can be viewed on the black touchscreen LED display at the top of the bottle.
Things like the
temperature of the beverage or how much of it is left inside the bottle can be viewed, and the screen can also be personalized through the user's smartphone to display a custom message or their name, for example.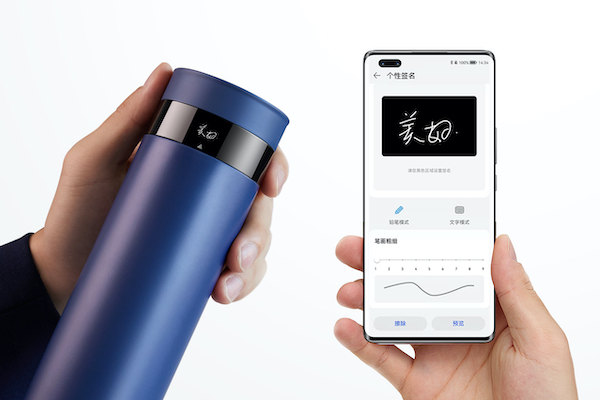 Image via Huawei
Regular reminders to
stay hydrated can be set throughout the day, with sensors designed to detect drinking actions and amounts that are then recorded in a mobile app.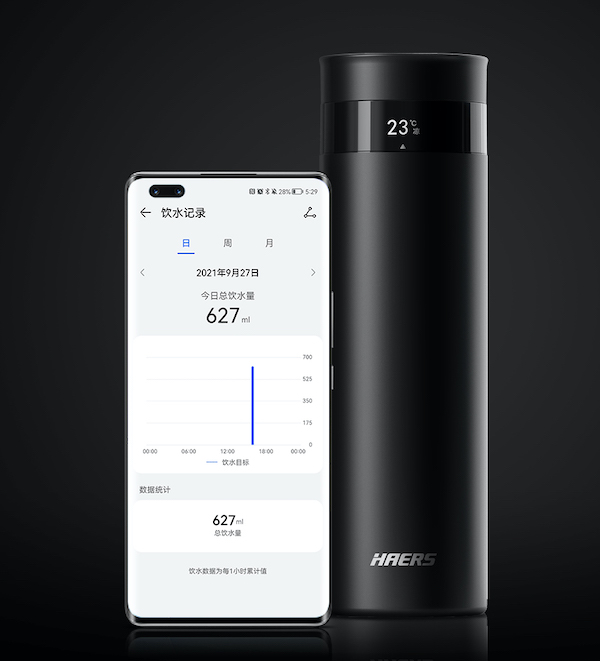 Image via Huawei
With a 250 mAh
battery, the bottle can last up to 20 days on a single charge. Then, it supports magnetic charging via an included cable, which is not really a function that you'd think to look out for in your next drinking receptacle. But hey. It's 2021.
Gizmodo reports that
although this water bottle appears to be one of the more random gadgets that appeals to a rather niche market, it's possible that Huawei is using it as a testing ground for just how "malleable" its own OS can be, and to what extent it can be expanded. Even if it's just to remind you to drink enough water.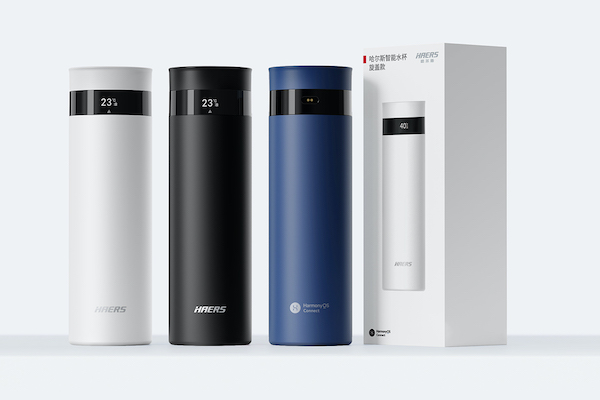 Image via Huawei
[via
Gizmodo
, images via
Huawei
]
Receive interesting stories like this one in your inbox
Also check out these recent news