Don't miss the latest stories
Share this
Van Gogh's 'Starry Night' Has Been Accidentally Recreated By Bacteria
By Mikelle Leow, 18 Dec 2021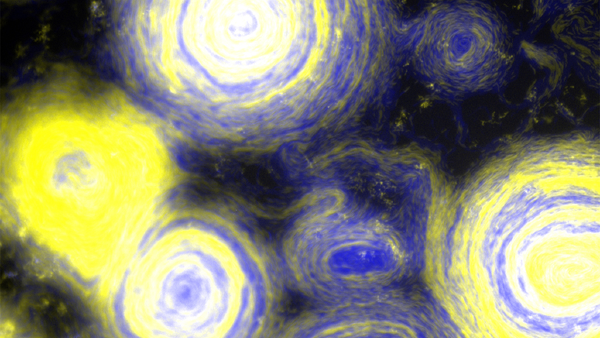 Image via D. Wall/University of Wyoming/Rice University
In their mission to study the social behavior of bacteria, researchers stumbled upon a scenario resembling the star formations in Vincent van Gogh's Starry Night.
Scientists at Rice University and the University of Wyoming were looking at Myxococcus xanthus, a bacterium that moves and feeds in swarms. Overexpressing—that is, creating too many copies of—a certain protein in the bacterium caused the microorganisms to self-organize into swirling blobs. These findings were published in the American Society for Microbiology's mSystems scientific journal.
With artificial coloring, the bacteria pretty much replicated the Van Gogh masterpiece in microscopic form.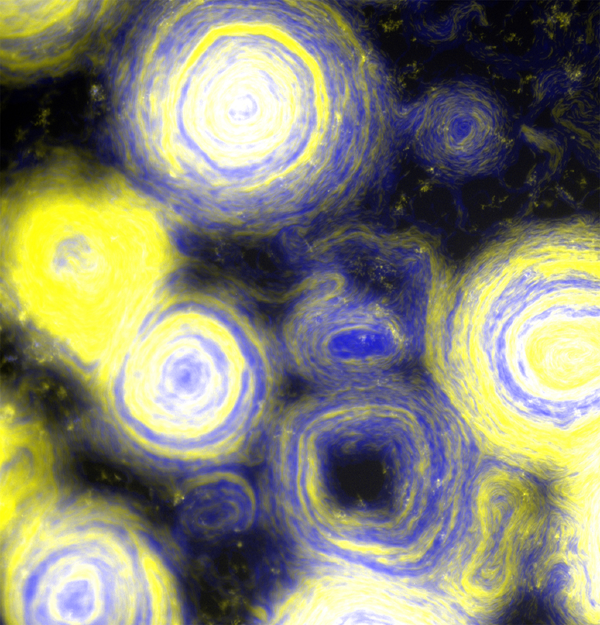 Image via D. Wall/University of Wyoming/Rice University


The circles started to take shape within four hours, and at 12 hours, they turned into a piece of art spread across the entire Petri dish, describes the study's co-author Oleg Igoshin, a professor of bioengineering at Rice and senior scientist at Rice's Center for Theoretical Biological Physics.
As ScienceAlert details, bacteria are known for being "selfish," which makes M. xanthus quite special because it's a social bacterium that needs to work with relatives to survive and gain the strength to capture and digest its prey.
"Our work highlights how a social bacterium, known for rich sources of therapeutic natural products and as crop biocontrol agents, serves as a powerful model for studying emergent behaviors that also exhibit artistic beauty," describes Daniel Wall, a microbiologist from the University of Wyoming.


[via ScienceAlert, images via D. Wall/University of Wyoming/Rice University]
Receive interesting stories like this one in your inbox
Also check out these recent news