Don't miss the latest stories
Share this
Tesla's Autopilot Was Engaged As Woman Safely Gave Birth In Car
By Alexa Heah, 27 Dec 2021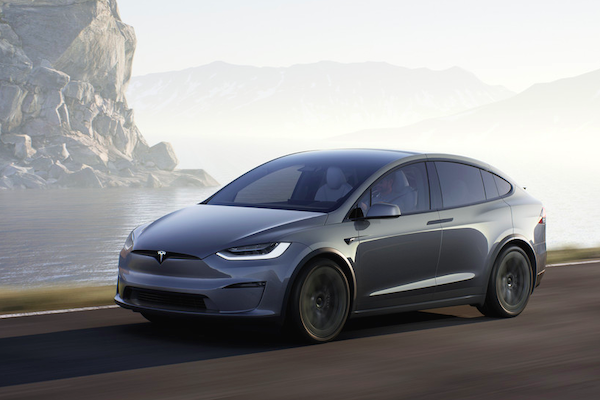 In September, a woman unexpectedly gave birth in the front seat of a Tesla while she and her husband were taking their three-year-old son to preschool.

According to the Philadelphia Inquirer, Yiran Sherry discovered her water broke while the family was stuck in traffic. Though her contractions were becoming increasingly frequent, the cars ahead of them didn't seem to budge, with the couple soon realizing they weren't going to make it to a hospital in time.

To assist his wife, Keating Sherry hurriedly placed the electric vehicle on autopilot—setting its navigation to the nearest hospital 20 minutes away. He then placed one hand on the steering wheel while helping his wife give birth in the car.

"She was squeezing my hand to the point where I thought she was going to shatter it. I was [saying] 'Yiran, OK, focus on your breathing.' That was advice to myself, as well. My adrenaline was pumping," said Keating.

Yiran told People magazine that, at first, she couldn't decide if she should try to give birth in the vehicle or wait till they reached the hospital. However, with the car still stuck in a jam, only one option seemed possible.
"Should I push or should I hold? Should I push or should I hold? F*** it, let's do this," she told herself.

She successfully gave birth to a healthy baby girl just as the car pulled into the hospital, with the nurses cutting the infant's umbilical cord over the front seat. After she was admitted to a ward, Yiran said many nurses came into her room to see the fabled "Tesla baby," as per The Guardian.

"Thank you genius Tesla engineers for your brilliant design of autopilot," said Keating.
[via The Guardian, cover image via Tesla]
Receive interesting stories like this one in your inbox
Also check out these recent news