Don't miss the latest stories
Share this
A Flying Humanoid Robot Is Built To Save People From Disasters, Like An Avenger
By Alexa Heah, 05 Jan 2022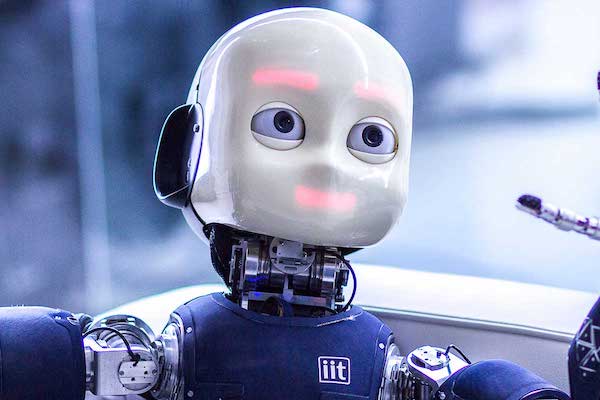 Scientists at the Instituto Italiano di Technologia (Italian Institute of Technology) are working on a humanoid robot, called the 'iCub', that they hope will be able to help survivors of natural disasters in areas where human rescuers or drones have trouble reaching.

The team, according to Insider, was set up 15 years ago to envision the future of scientific inventions in Italy. Very much keeping in line with its "futuristic" task, it is now working on attaching a propulsion backpack to the iCub so that it will be able to fly, as well as control power and direction, akin to Marvel's Iron Man.

"Every year, about 300 natural disasters kill around 90,000 humans and affect 160 million people across the world," stated the site.

There's no doubt the team has got its work cut out for it. At the moment, humanoid robots are only effective indoors, with none known to function outside on their own just yet. With the iCub, not only do the researchers have to configure the robot to be effective in rescue missions outdoors, but keep it functioning indoors, too.

"Our early ideas of making a flying humanoid robot came up around 2016. The main purpose was to conceive robots that could operate in disaster-like scenarios, where there are survivors to rescue inside partially destroyed buildings," Daniele Pucci, head of the Artificial and Mechanical Intelligence Lab, told TechXplore.

"And these buildings are difficult to reach because of potential floods and fire around them."
With the new propulsion engine, the team hopes not only for the iCub to be able to fly, but for it to also be able to traverse different types of terrain, using the engine to power it over large obstacles along the way.

Standing at only 104 cm (40.9 inches) tall, the robot can crawl on all fours, walk, and sit up. Its hands have been designed to enable it to "support sophisticated manipulation skills."

"Once provided with flight abilities, humanoid robots could fly from one building to another avoiding debris, fire and floods," Pucci said.

Upon landing, the iCub's manipulation capabilities will allow it to open doors and walk inside buildings to check for remaining survivors who may need medical attention or help escaping.

So far, more than 40 of such robots have been built, and are on trial in laboratories across Europe, US, Korea, Singapore, China, and Japan.
[via Insider and TechXplore, images via Italian Institute of Technology]
Receive interesting stories like this one in your inbox
Also check out these recent news