Don't miss the latest stories
Share this
Amazon's Alexa Joins NASA As Non-Human Astronaut For Lunar Mission
By Alexa Heah, 06 Jan 2022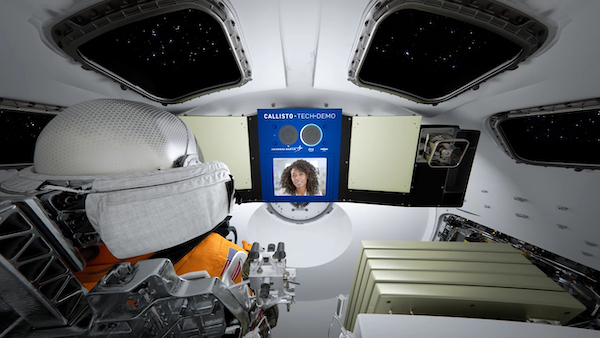 Although you may only ask for Alexa's help in mundane situations, such as when you want to know the temperature outside or if it's going to rain anytime soon, it seems that Amazon has bigger plans for its virtual assistant.

Soon, the virtual assistant will be heading into space aboard the Orion spacecraft, as part of NASA's Artemis mission to fly astronauts back to the moon. According to The Washington Post, the device would give astronauts real-time information on the spacecraft's speed, health, and other measurements along the way.

Amazon says the crew will be able to enquire about water supply or battery levels, turn up the heating in the cabin if it gets too chilly, or even change the color of the lights if they fancy an after-hours party.

In addition, the capsule will have other devices, such as screens displaying Webex by Cisco, so that they can video call one another. The system, known collectively as Callisto, will be able to translate different languages so astronauts from different countries are communicate and share information efficiently.

It would be a reality "for astronauts to ask for near real-time data about the spacecraft, the mission, the subsystems," explains Aaron Rubenson, Amazon's Vice President for Alexa.

"What speed are we going on? More importantly, from the crew's perspective: What's the time to the next [engine] burn? What's that alarm that just went off?"

As per a report by CNN, Amazon will be rolling out a special feature to users with Alexa here on Earth. By saying, "Alexa, take me to the Moon," you'll be able to get instant updates on how the Artemis 1 mission is progressing.

"We want to use Alexa's role in this mission to raise awareness of space and … ultimately to inspire the next generation of enthusiasts and engineers," said Rubenson.
[via The Washington Post and CNN, cover image via Amazon]
Receive interesting stories like this one in your inbox
Also check out these recent news