Don't miss the latest stories
Share this
Tunneling Startup Can Drill Into The Hardest Rock Without Even Making Contact
By Ell Ko, 06 Jan 2022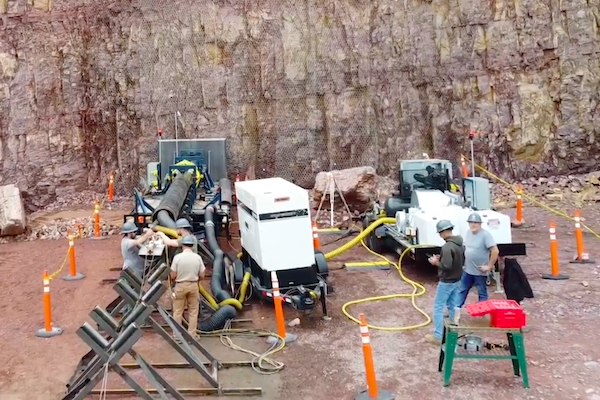 Digging tunnels is not a simple task, but a startup called Petra might just have cracked the code—with the help of a character called 'Swifty' and a mixture of very, very hot gas.
This Startup Bores Tunnels Through Hard Rock Without Even Making Contact With It
Swifty is a tunneling robot, designed to get through even the "hardest, most abrasive ground conditions on Earth." It does all this without even making contact with the rock. Instead, it melts its way through.

Machine vision aids its process as it carries out "thermal drilling," which allows it to get through "the hardest geologies" faster than the traditional methods. These geologies include rocks that are considered too hard for other machines, according to the company.

"Our non-contact method is the next evolution of tunneling and will usher in a new age of undergrounding utilities," says Petra CEO and co-founder, Kim Abrams, in a statement.

"By delivering the first non-contact, boring-robot that affordably undergrounds utilities through bedrock, we can protect communities around the world from exposure to wildfires and ensure the safety of critical infrastructure in disaster-prone areas."

A mixture of gas and 1,800ºF of heat is what allows the rock to melt away almost effortlessly, making room for the underground utility lines that are planned to occupy the tunnels.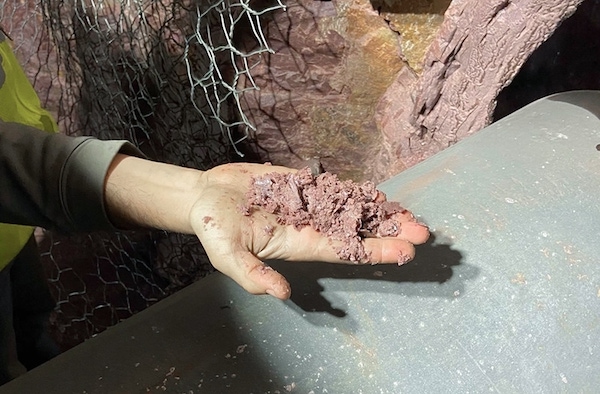 A semi-autonomous force to be reckoned with, Swifty has just successfully completed a demonstration of boring a 20-foot tunnel through the infamously hard metamorphic rock at Sioux Quartzite at one inch every minute.

"We averaged an astounding one inch per minute in a geology usually excavated by dynamite," states Ian Wright, a Tesla co-founder who has signed on as the CTO of Petra. "No tunneling method has been able to tunnel through this kind of hard rock until now."

Construction and maintenance are some of the potential uses for this technology, alongside boring tunnels, of course. Petra has raised around US$30 million so far for Swifty, whose hard work has earned some well-deserved recognition.
Hello world! Petra is officially launching today to announce we've invented the world's first trenchless tunneling robot. We're making it possible - FOR THE FIRST TIME IN HISTORY - to reliably and cost-effectively bore utility tunnels through hard rock. https://t.co/0PFsBEYymv pic.twitter.com/xLfTiImzL5

— Petra (@we_are_petra) December 9, 2021
[via TechCrunch and Forbes, images via Petra]
Receive interesting stories like this one in your inbox
Also check out these recent news