Don't miss the latest stories
Share this
These Sleepy Pet Robots Are Here To Just Cutely Nibble On Your Finger
By Mikelle Leow, 06 Jan 2022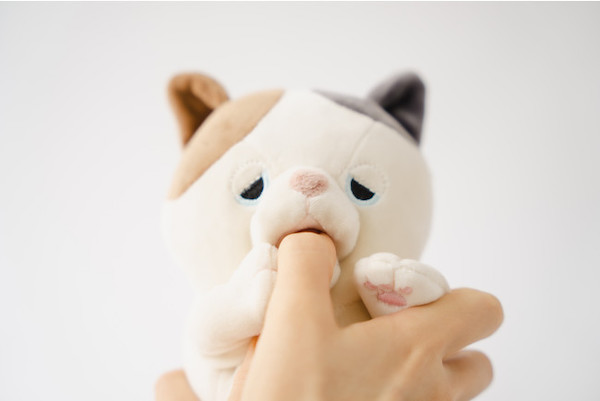 With how far along robotics have come, it's no surprise that there's a bot for just about every purpose, from doing chores to giving tattoos and resurrecting lost architecture, even. What might not spring to mind are mechanized pets with the sole function of biting your finger.
That's what 'Amagami Ham Ham', a nibbling robot pet, is made for. Like fidget toys, it aims to alleviate stress through the sense of touch, but unlike fidget toys, it's got chompers.
Amagami means soft bite, according to Digital Trends, and ham is yet another word for bite. The repetition gives the name a cute ring, a bit like baby talk.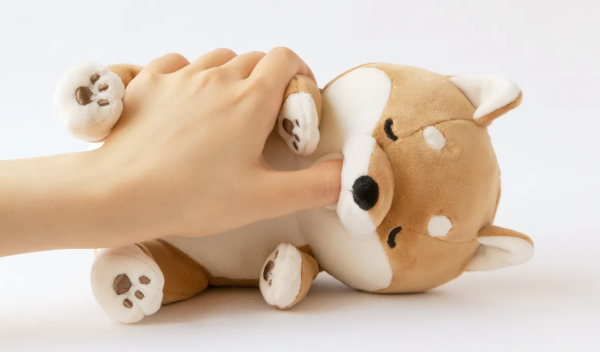 The plush gadget, available in calico cat and shiba inu character designs, nibbles on your finger when you put it in its mouth—and it does this in 24 different ways. Powered by 'HAMgorithms', as they are called, the robotic pet reacts to your finger with biting styles like 'Tasting HAM', 'Holding Tight HAM', and 'Massaging HAM', each time at random.
Image via Amagami Ham Ham
If it fits, it bits.
Amagami Ham Ham was conceptualized to recreate the sweet and reassuring feeling humans get when a baby or pet playfully bites their finger. The main difference is it's born for the act, so you can keep enabling this behavior.

The toy was designed by Japanese robotics firm Yukai Engineering, reputed for its cute cat robots with a heartbeat, and plushie company Liv Heart Corporation, whose characters the sleepy-looking cat and dog are based on.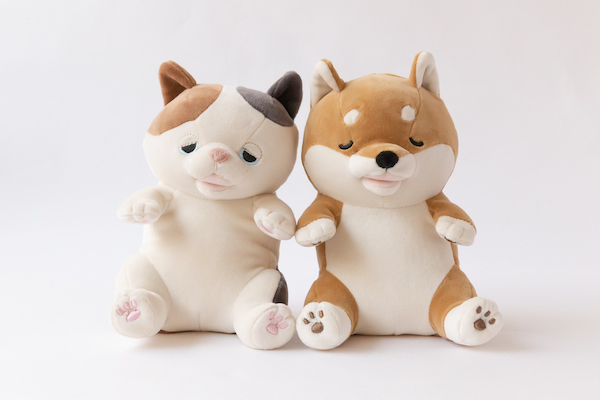 "Play-biting is a method to convey various emotions without words," describes Masahiro Shiomi, PhD, director at Advanced Telecommunications Research Institute International, in a statement shared by Yukai Engineering. "It also provides indescribable comfort."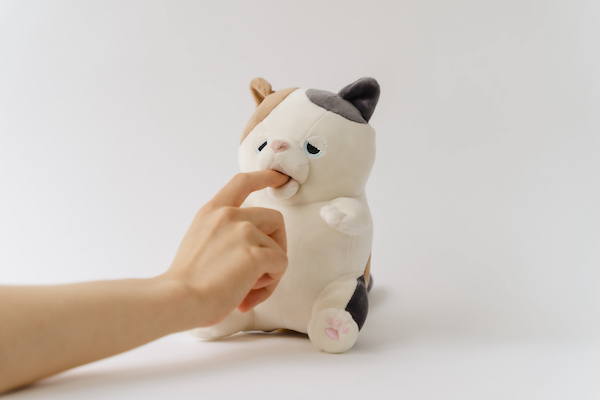 The robotic pets were revealed at CES 2022, but they aren't ready for the world yet. The inventors will begin crowdfunding in spring 2022 to breathe life into these biters.
[via Digital Trends and T3, images via Amagami Ham Ham]
Receive interesting stories like this one in your inbox
Also check out these recent news