Don't miss the latest stories
Share this
Unique Nasal Spray That Could Prevent Alzheimer's Disease To Enter Global Trials
By Mikelle Leow, 10 Jan 2022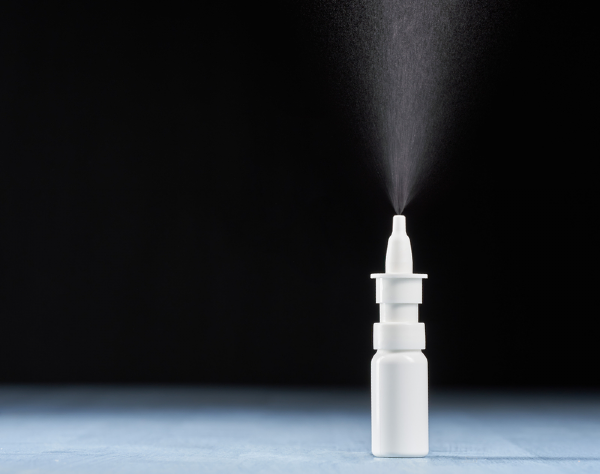 According to estimates published by the World Health Organization, there are more than 55 million people around the world who live with dementia, and this number is expected to rise by 10 million annually. Yet, there are no effective treatments for this loss of cognitive functioning, according to scientists at Osaka City University.

Luckily, they think they've found a cost-effective solution—and all it takes is a few spritzes.
As reported by Metro.co.uk, the team has developed a special nasal spray that could treat or even prevent Alzheimer's disease. Lab test results from mice—whose DNA is 85% identical to humans'—have proven to be so optimistic, the spray is now poised to enter human trials globally. The research detailing the results was published in the Frontiers in Neuroscience journal last month.

The mice's brains were genetically engineered to develop the three most common dementia conditions—namely Alzheimer's, fronto-temporal dementia, and dementia with Lewy bodies.

They were then administered a nasal injection containing an antibiotic called rifampicin for four weeks, at a frequency of five days a week. All the subjects needed were just 0.02 milligrams of the antibiotic per day—a far lower dosage than the usual 10mg treatments—for their cognitive abilities to significantly improve.

The toxic proteins amyloid beta and tau decreased with this nasal spray, and neurons began to interact more normally.

Unfortunately, too much rifampicin might cause liver damage, so the researchers have offsetted it with resveratrol, a liver-protective antioxidant derived from plants.

Because of this added component, liver health in the mice remained consistent. On top of that, their brains showed a boost in the levels of brain-derived neurotrophic factor (BDNF) chemicals, which are important for learning, in the memory center.

"These results indicate this fixed-dose combination is superior in terms of both safety and efficacy," said Prof Tomohiro Umeda, the lead author of the study.

Nasal treatment also means the drug can enter closer to the brain.

The scientists say that Kyoto-based Medilabo RFP, which has a location in Massachusetts, is now moving into global clinical trials with humans.
[via Metro.co.uk and What's Good Today, cover photo 180304596 © Nenitorx | Dreamstime.com]
Receive interesting stories like this one in your inbox
Also check out these recent news