Don't miss the latest stories
Share this
Google Calls Out Apple's iMessage Blue Bubbles For Inciting 'Bullying'
By Alexa Heah, 11 Jan 2022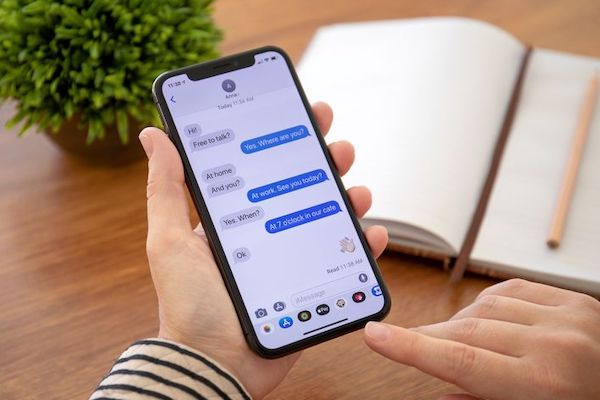 Anyone with an iPhone will know that when you text someone using iMessage, fellow Apple users' replies will pop up in blue bubbles, while those on Android will show up as green bubbles.

Now, Google is claiming that this divide may lead to "peer pressure and bullying" that could give Apple's iMessage an advantage in the market. Hiroshi Lockheimer, Senior Vice President of Google Products, tweeted that Apple's idea of differentiating users with its messaging app "is a documented strategy."

According to USA Today, his tweets came in response to an article by the Wall Street Journal reporting on how teens were swayed to choose iPhones over Android smartphones as they didn't want their peers to know they were "green bubbles."

"Using peer pressure and bullying as a way to sell products is disingenuous for a company that has humanity and equity as a core part of its marketing. The standards exist today to fix this," wrote Lockheimer.

The official Android Twitter account retweeted Lockheimer's message, echoing that Apple shouldn't be gaining an edge by dividing users. It added: "Texting should bring us together, and the solution exists. Let's fix this as one industry."

Business-Standard reported that Apple had considered making iMessage available on Android devices, but ultimately decided against it as doing so had more cons than pros for the company.

"iMessage on Android would simply serve to remove [an] obstacle to iPhone families giving their kids Android phones," Craig Federighi, Apple's Senior Vice President of Software Engineering, was quoted as saying.

Will the two market leaders ever agree to merge texting into one ubiquitous system? For some, this would remove the mixup of symbols, emojis, or cross-platform animations, but for others, it could devalue the appeal of owning an iPhone.
iMessage should not benefit from bullying. Texting should bring us together, and the solution exists. Let's fix this as one industry. 💚💙 https://t.co/18k8RNGQw4

— Android (@Android) January 8, 2022
[via USA Today and Business-Standard, cover image via Prykhodov | Dreamstime.com]
Receive interesting stories like this one in your inbox
Also check out these recent news