Don't miss the latest stories
Share this
A Black Diamond Launched From Space A Billion Years Ago Takes To Auction
By Ell Ko, 18 Jan 2022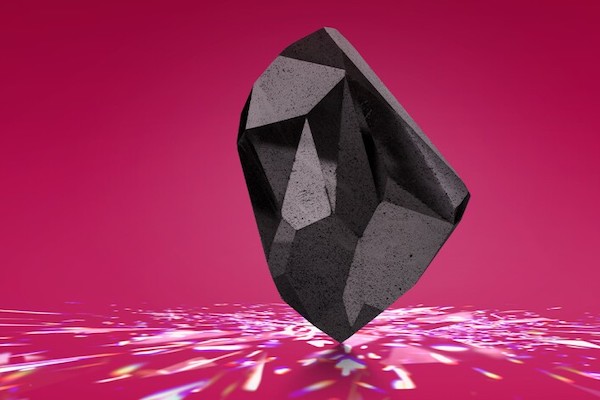 This diamond landed on Earth from the far reaches of outer space millions of years ago, and now it's going on auction.

Next month, the record-smashing rare black diamond named The Enigma will be sold to the highest bidder at Sotheby's on February 3, 2022. It's been estimated that it will go for around US$6.8 million, at minimum.

"Its origins are shrouded in mystery," says the auction house of the 555.55 carat Fancy Black diamond, also known as carbonados. It's believed that the billion-year-old diamond was either a result of meteoric impact or "emerged" from a diamond-bearing asteroid that had collided with the earth.

The New York Post states that the diamond has been declared as the largest-known one of its kind by both Switzerland's House of Gübelin and the Gemological Institute of America.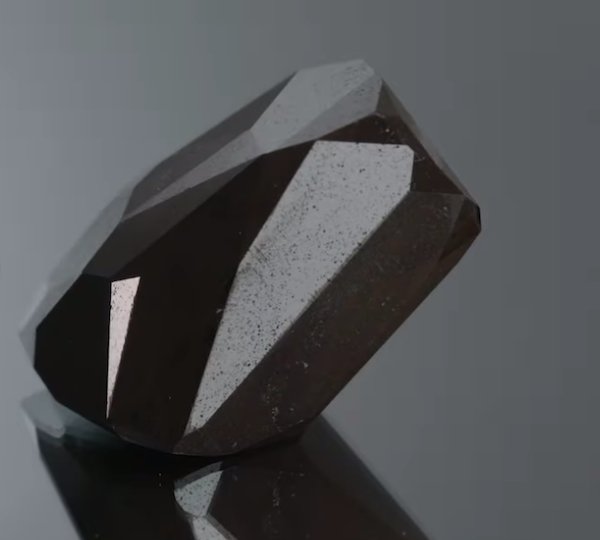 To remain in tune with the numerical theme of five, the diamond was also cut with 55 facets, which is an impressive figure, considering the diamond is "one of the toughest diamonds in existence," according to Sotheby's.

A jewelry specialist at Sotheby's, Sophie Stevens, tells the Associated Press that the shape of the diamond was based on the Khamsa, a Middle Eastern symbol for strength and protection. "So there's a nice theme of the number five running throughout the diamond."

During the auction, bids in cryptocurrency will also be accepted alongside the traditional cash bids. Coindesk reports that the accepted currencies are Bitcoin, Ethereum, and USDC. If the winning bid comes in crypto, the transaction will be handled by Coinbase Commerce.
The diamond is being offered "without reserve," meaning that the highest bidder will be the one to take ownership of it, regardless of the price.

The Enigma will be on tour after being unveiled at the Dubai Diamond Exchange, with exhibitions scheduled for Los Angeles and London before finding a new home.
View this post on Instagram
[via the New York Post and Coindesk, images via Sotheby's]
Receive interesting stories like this one in your inbox
Also check out these recent news