Don't miss the latest stories
Share this
Turkey Is Globally Rebranding To Türkiye To Reconnect With Its Culture & Roots
By Mikelle Leow, 18 Jan 2022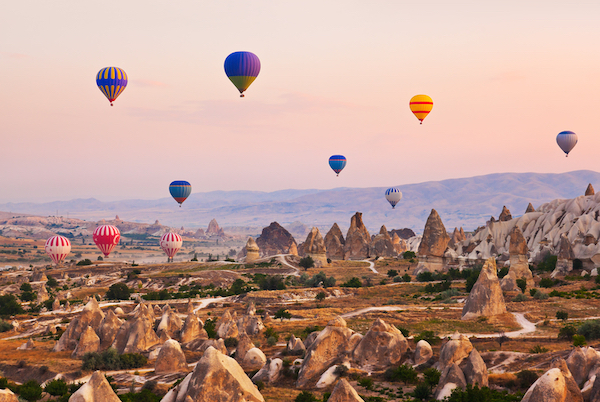 Locally, it calls itself Türkiye, but it is known to the world as Turkey.

A new official rebranding, however, will see the country acknowledged by its culturally-rooted name. It is now in talks with the United Nations (UN) to begin the transition in the coming weeks, Turkish officials confirmed with Middle East Eye.
"Türkiye is the best representation and expression of the Turkish people's culture, civilization, and values," declared President Recep Tayyip Erdogan last month at the unveiling of the global name change.
The cultural nuances have been made on a global stage for some decades now—some brands whose products are manufactured locally have been including a "Made in Türkiye" label with their wares, following a recommendation by the Turkish Exporters' Assembly in 2000. Come the rebrand, though, all goods are expected to adopt this labeling.
It is speculated that this departure from the westernized moniker is motivated, in part, by a hope to separate from clumsy associations with the Thanksgiving bird and slang relating "turkey" to "something that fails badly" or a "dud."

Speaking of duds, the government might have encountered one in a bid to have the name registered with the UN. The letter 'Ü' doesn't belong in the nominal Latin alphabet, posing a potential issue for the rebrand. A solution hasn't been discussed between both parties, though one official told Middle East Eye that a possible compromise could be to replace the special character with the Latin 'U', spelling "Turkiye."
As of now, Türkiye hasn't decided on when to officiate this international renaming, "but the process is ongoing," said a source. Already, the government's official website features a "Republic of Türkiye" title, while Turkish foreign missions have publicly adopted the "Türkiye" name.
[via Afar and Middle East Eye, cover photo 52179027 © Nikolai Sorokin | Dreamstime.com]
Receive interesting stories like this one in your inbox
Also check out these recent news