Don't miss the latest stories
Share this
New Decarbonization Tech Captures CO2, 'Instantly' Converts It Into Solid Carbon
By Alexa Heah, 21 Jan 2022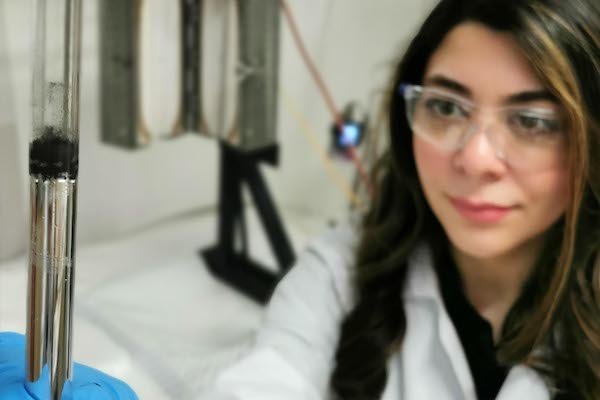 Researchers at Australia's RMIT University have invented a new decarbonization method that turns CO2 into solid carbon in a blink of an eye.

This team said the technology is more scalable than other solutions, paving the way for it to become a commercially viable solution in reducing carbon emissions.

According to Interesting Engineering, the solution uses an existing technology that uses liquid metals as a catalyst for carbon capture.

"Our new method still harnesses the power of liquid metals but the design has been modified for smoother integration into standard industrial processes," said Associate Professor Torben Daeneke, co-lead researcher of the project.

"As well as being simpler to scale up, the new technology is radically more efficient and can break down CO2 to carbon in an instant," he explained.

The process first starts by heating a liquid metal, Eutectic Gallium-Indium (EGaIn), between 212°F and 248°F before CO2 gas is added to the mixture.

As the gas bubbles rise in the solution, the CO2 molecules instantaneously turn into particles of solid carbon, which then float to the top.

New Atlas noted that one of the biggest advantages the new method has over previous iterations is that the final product is solid carbon.

Other carbon capture techniques retain the CO2 as a gas, making it more difficult to store and transport. In solid form, the carbon can be stored indefinitely without the risk of leakage.
"Potential applications for the converted carbon, including in construction materials," are currently being investigated by the RMIT team, per the press release.

"We hope this could be a significant new tool in the push towards decarbonization, to help industries and governments deliver on their climate commitments, and bring us radically closer to net zero," remarked Daeneke.
[via Interesting Engineering and New Atlas, cover image via RMIT Australia]
Receive interesting stories like this one in your inbox
Also check out these recent news