Don't miss the latest stories
Share this
Scientists Design Video Games That Can Diagnose And Treat Depression
By Alexa Heah, 26 Jan 2022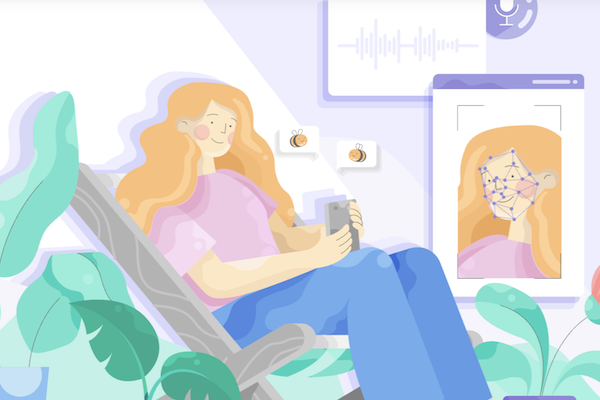 Researchers have used artificial intelligence to design video games that can diagnose, monitor, and treat depression.

The games are part of a larger platform, named Thymia, which the scientists believe will help "measure" mental health conditions similarly to physical illnesses.

Patients will first be tasked with playing several simple video games that have been developed with a "neuropsychological undermining" to identify symptoms of depression.

According to Sky News, during gameplay, the platform's software will analyze a patient's tone of voice, eye gaze, microexpressions, and other behavioral patterns such as reaction time, memory recall, and how many mistakes they make.

Through these indicators, the AI will supposedly be able to identify any patterns associated with mental illness, allowing for the patient to be diagnosed more quickly.

Dr Emilia Molimpakis, co-founder of Thymia, said that the program could be a more useful way of identifying patients who need help as compared to existing questionnaires in doctor's offices.

"Right now the existing system is flawed in many ways, GPs don't have time, the existing systems they have are subjective questionnaires that are incredibly biased and there's no follow-up between appointments," Molimpakis said.

"Thymia is the first system that offers objectivity and uses several types of data in order to create a really accurate and robust model of depression," she explained.

Furthermore, the software's capabilities don't just stop at the diagnosis. As per WePC, the video games have been designed to work with long-term treatment plans.
For example, if a patient uses the platform between appointments with a psychiatrist, it can be used to monitor his or her progress.

Currently, Thymia has been tested by over 2,000 patients with mental health conditions, and official clinical trials are slated for later this year.

However, as with any new model of treatment, there are some skeptics towards the video game platform. Dr Lucy Johnstone, a consultant clinical psychologist, agreed that it isn't easy to identify depressed patients during regular doctor's visits.

"It's a fair point to say we're not very good at picking up, or understanding, or supporting people who are feeling depressed. I'm just not sure this is the answer," she said.

She posited that, instead of focusing on indicators such as tone of voice or eye gaze, specialists should focus on the reasons behind why a patient is struggling with depression.

"We actually need a human being sitting down and asking you more about those events in your lives, that's actually what's going to help us understand people better," she remarked.

As technology continues to advance, will AI software be the main way of detecting mental illnesses in the future? Or could good, old-fashioned therapy still work best?
Receive interesting stories like this one in your inbox
Also check out these recent news