Don't miss the latest stories
Share this
Picasso's Family Turns Never-Before-Seen Pottery Into More Than 1,000 NFTs
By Ell Ko, 27 Jan 2022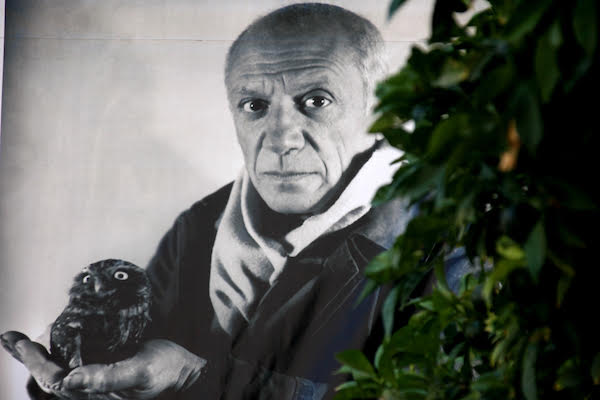 The descendants of Spanish artist Pablo Picasso say they are planning to turn an unseen, exclusive works into non-fungible tokens (NFTs). Dating to October 1958, the ceramic piece was made when Marina Picasso, the artist's granddaughter who is selling the tokens, was a child.

In an interview with the Associated Press, Marina and her son Florian explain that a work from the Picasso family entering the realm of digital art and NFTs would "make the entrance of a Grand Master into the game."

The aim, the family explains, is to "create a younger community of Picasso fans."

"I think it fits within Picasso's legacies because we are paying tribute to him and his way of working, which was always being creative," Florian Picasso tells the news outlet.

Only a "sliver" of the work was revealed to reporters, with just the underside visible. Described as being around the size of a "large salad bowl," the visible parts of the piece show elements like a thick yellow line, a "dribbling green splotch," and the number 58 brushed on at its base.

According to Marina Picasso, the pottery work "represents a face" that is "very expressive," as well as being "joyful" and "happy."

Around 1,010 pieces will be created from this singular piece of work, and they'll come with some music compiled by Florian Picasso, who is a DJ and music producer.

The Washington Post reports that some of the proceeds from the NFT sales will be heading towards a charity specializing in nursing shortage, as well as a non-profit that is working towards reducing atmospheric carbon.

Additionally, according to Cyril Noterman, Florian Picasso's manager, and Kathryn Frazier, a publicist for the project, an online sale of more than 1,000 "other" NFTs will start Friday. This will be taking place on the Nifty Gateway and Origin Protocol platforms.

As for the ceramic piece tokens, it has been reported that these will be going on sale at an auction hosted by Sotheby's just two months away, in March.

Interestingly, though, a spokesman for Sotheby's had contacted AP and clarified that the auction house "will not be selling an NFT of a work by Pablo Picasso."
Pablo, meet Crypto. Heirs of Pablo Picasso, the famed 20th-century Spanish artist, are vaulting into 21st-century commerce by selling 1,010 digital art pieces of one of his ceramic works that has never before been seen publicly. https://t.co/XKMwQzLk2g

— The Associated Press (@AP) January 26, 2022
[via The Washington Post and Tech Xplore, image via AJSTUDIO PHOTOGRAPHY / Shutterstock.com]
Receive interesting stories like this one in your inbox
Also check out these recent news