Don't miss the latest stories
Share this
Energy-Efficient Bamboo Cooling System Acts As Natural Outdoor Air Conditioning
By Ell Ko, 28 Jan 2022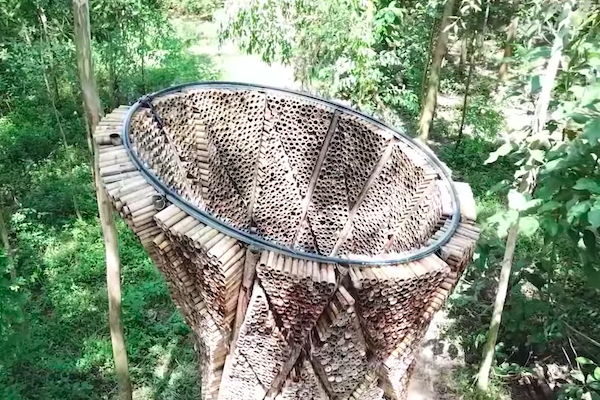 When the weather gets a little too warm, indoor spaces can be graced with air conditioning. But there hasn't been such a solution for the great outdoors until this all-natural cooling device made an appearance in Hanoi.

French architecture firm AREP has created a tower of bamboo that is capable of cooling the air around it by around 6ºC (42.8ºF).

Based on the concept of adiabatic cooling, the device remains a low-tech, sustainable solution for the hotter climate due to environmental changes.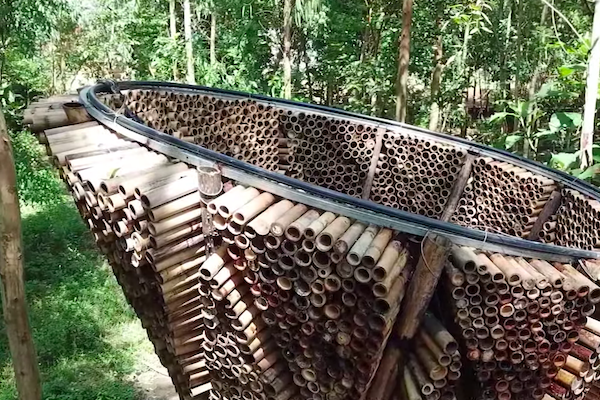 Inside the structure sits a blower, taking in hot air from above. This crosses the water in the tank below twice, and the hot air serves as the energy required for evaporation. When this occurs, the temperature of the air is naturally lowered.

This creates a cooling effect, which is likened to the way relaxing near an open-air pool on an unforgiving summer's day feels cooler than if you were sitting further away from it.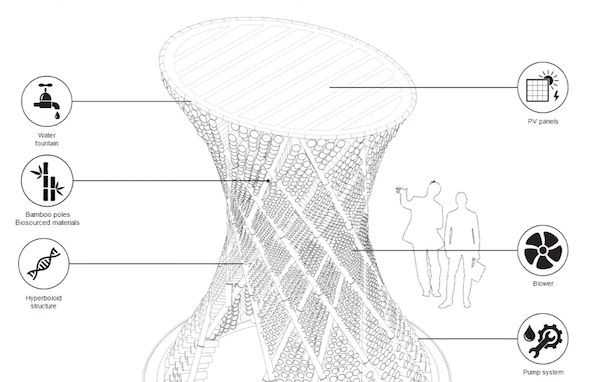 Since the adiabatic process works through evaporation, no additional sources of energy are required for this device, making it energy-efficient. And unlike air conditioning units, no refrigerants are needed, which saves on pollution.

Instead, it runs on fresh water and hot air, neither of which Vietnam is in any lack of.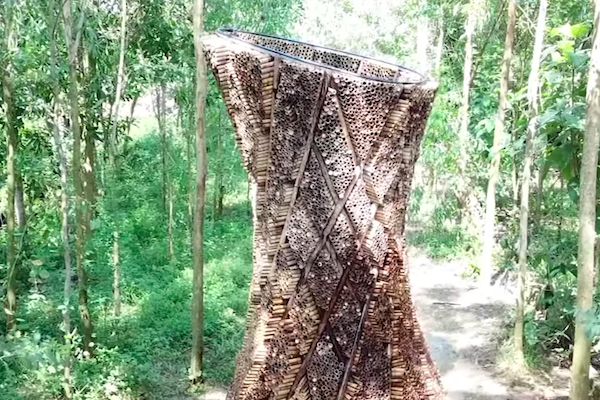 The country is also abundant in bamboo, which is the main material used in the project. Working with local families ensures that the design can be built upon and implemented independently, without needing to outsource any inaccessible tech or materials for similar towers.

The prototype is situated in Hanoi, where handicraft villages specialize in bamboo products, among other things, per Yanko Design.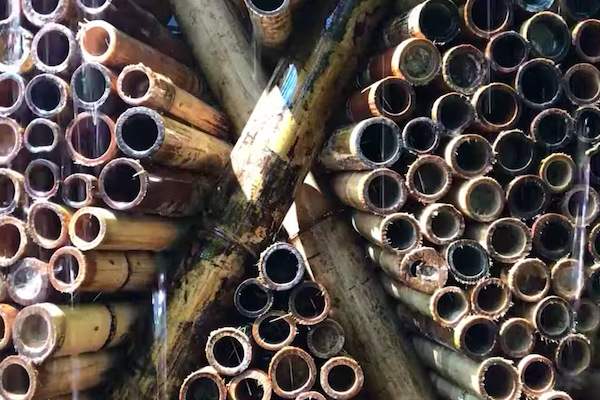 Rising temperatures threaten wildlife and natural environments with the risk of fires, and Vietnam is prone to suffering intense heat waves, which only makes the situation worse. Implementing these towers in dry areas of a forest, for example, would help to lessen the risk.

The bamboo cooling device can also be incorporated in a variety of urban settings worldwide, not just Vietnam. Some examples include pedestrian areas, train stations, bus stops, and public squares.
[via Yanko Design and Inhabitat, images via AREP]
Receive interesting stories like this one in your inbox
Also check out these recent news