Don't miss the latest stories
Share this
World's First Ceramic Geodesic Dome Enables Affordable Homes That Last 500 Years
By Mikelle Leow, 28 Jan 2022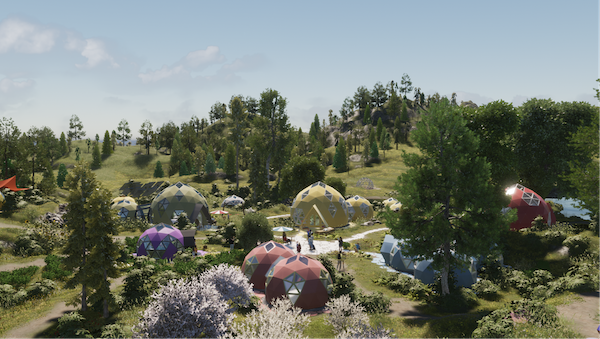 These dwellings that appear straight out of fantasy stories are much more existential than they seem. The magic ingredient is bioceramic, a fairly new material that's sturdier than concrete, ensuring "multi-century" sustainability.
Geoship, the startup behind this project, has installed its first full structure following backing from over 2,000 investors. Said to be the world's first, the dome is built to be recyclable, fire-proof, climate-proof, disaster-proof, zero-carbon, insect-resistant, and affordable.
It's also long-lasting, with Forbes reporting that the home can stand for 500 years.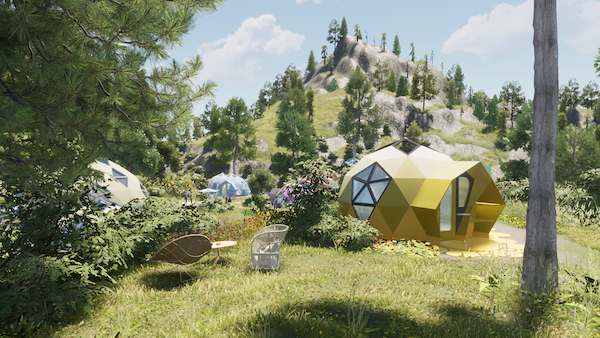 Bioceramic is an extension of ceramic with a rigid molecular structure similar to polymer, and is more durable than concrete. Like cement, it can be made into a slurry and poured into a mold (a triangle-shaped one, in this case) without high temperatures. Forbes' John Koetsier detailed in a 2020 profile that this minimal processing keeps costs low while allowing production for the houses to be less taxing on the environment.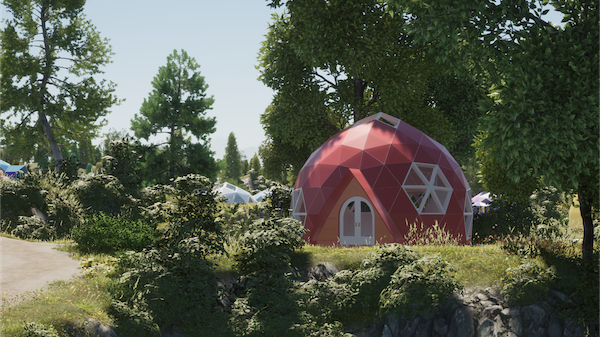 Accordingly, Geoship domes also don't have the carbon intensity of traditional sandstone or eco building materials.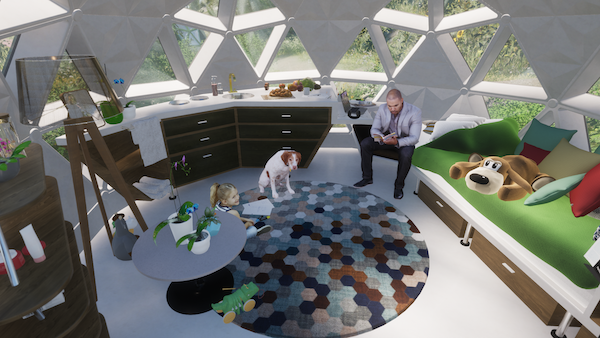 The skeleton of the pod is supported on a network of struts, creating a structure resembling that of a mushroom cap, as per Inhabitat.
The hope isn't just to propose a sustainable, enhanced option for housing but to also accommodate the possibility of opening up new villages and communities in the future.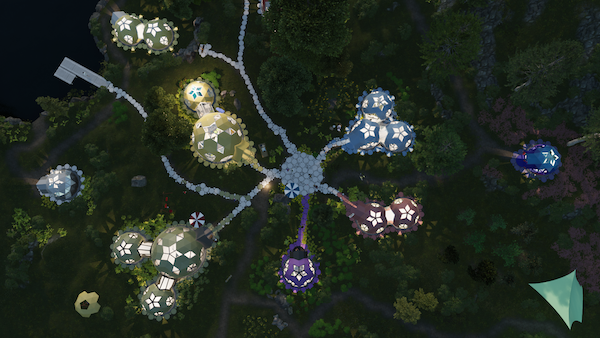 Geoship's CEO and co-founder Morgan Bierschenk says conceptualization of the ceramic domes stems from his own experience with building houses. "My brother and I started building a home for our family. We did it on a shoestring budget, with reclaimed materials and lumber we milled on the land," he details in a press release. The process him ponder why people were still working with sticks and nails after so many centuries.

Bierschenk looked to nature and its "protective shells," which led to the development of "a new kind of home."
How affordable is it, you ask? The domes are now open for preorders at US$30,000 for the "basic" home and US$100,000 for a family-sized version.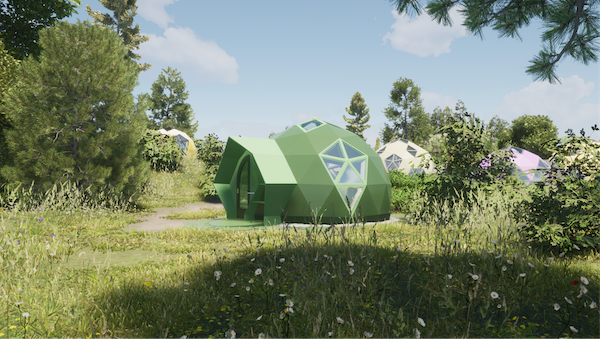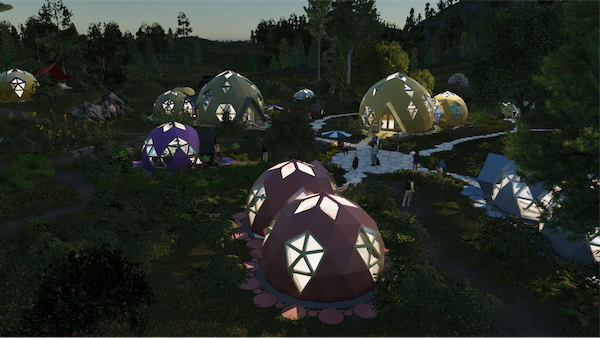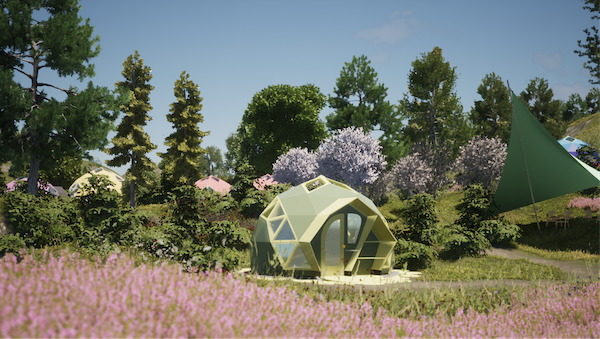 Receive interesting stories like this one in your inbox
Also check out these recent news